Reconstructive surgery goals differ from those of cosmetic surgery
November 2, 2015 - 11:02 am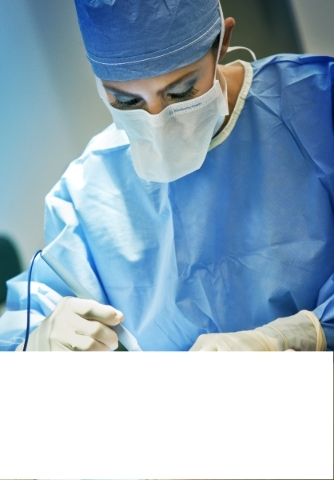 When it comes to breast reconstruction following a mastectomy or lumpectomy, timing can be everything.
"Reconstructive surgery is not the same for everybody," explained Dr. Orna Fisher, a board-certified plastic surgeon who practices in Las Vegas and Northern California. She has worked with breast cancer patients and survivors throughout her career.
"There are different goals for different people depending on their particular (type of) breast cancer; and their particular options for cancer surgery, chemotherapy and radiation; and options for the timing of the reconstructive surgery," she said.
In a majority of cases, she explained, the reconstructive process can begin immediately following cancer surgery.
It may be delayed, however, if a patient's immune system is compromised due to chemotherapy treatments, or if they require radiation treatments (which can negatively impact breast tissue) in advance of or following cancer surgery, among other issues.
Fisher noted that the goals of reconstructive surgery are very different than those of cosmetic surgery and said that managing patient expectations for the aesthetic outcome is important.
While certain techniques used in cancer surgery can help plastic surgeons achieve more ideal reconstructed results resembling those of cosmetic surgery, "Sometimes the best we can hope for is just for (a woman) to have a mound that fits into a bra so that she looks good in clothes."
Fisher said the significant scarring and radiation effects that can accompany a lumpectomy (also called breast-conserving surgery) may still require patients to consider reconstructive options.
Among the various reconstructive options available to lumpectomy patients is the ability to harvest fat via liposuction from a woman's abdomen or thigh area, and graft it into the resulting defects.
As opposed to traditional mastectomies, Fisher said these days skin-sparing mastectomies are generally considered the standard of care. During the procedure, all of the interior breast tissue is removed, leaving behind what she described as a "breast-skin bag."
Similarly, some women are candidates for nipple-sparing mastectomies, which preserve additional tissue.
With either procedure, "We have the ability to still keep the template of the breast by keeping anatomic landmarks of the breast, and that's why a more aesthetic outcome is possible," Fisher said.
The "breast-skin bag" can be filled with a "flap" crafted from a woman's own tissue, which is typically donated from the abdomen, back, buttocks or inner thigh.
Depending on its location, the flap is either rotated into the breast area, or disconnected from its original blood supply and reattached in the chest as part of a free-tissue transfer.
While such autologous reconstructive techniques have been employed for years by physicians, Fisher said the evolution of the types of flaps that are used today is noteworthy, as are advancements in medical imaging that allow surgeons to better identify the locations of blood vessels that must be reconnected during flap installations.
"These surgeries have become much more personalized … and we're able to be more precise about it, and we have more options. The technology to assist (surgeons) is definitely better," she explained.
Breast implants can also be used to fill the skin bag, Fisher said, which are then bolstered by improved "biologic matrices" (often made of human or porcine cadaver skin, or even silk) that are engineered to function like a sling and support the implants.
The matrices also allow plastic surgeons to better "control the work that we do on the inside in conjunction with putting in the implant," she said, resulting in a more natural shape and appearance of the reconstructed breast.
Fisher said that while skin-and-nipple-sparing mastectomies typically lead to the best cosmetic outcomes, the procedures are not appropriate for every patient.
Women with higher-stage cancers, for example, may still require mastectomies that remove more tissue, during which the breast skin, nipple and/or areola cannot be entirely preserved.
Once the skin on a reconstructed breast is completely healed, tattoos can be applied to visually re-create nipples and areolas, resulting in a more realistic-looking reconstructed breast.
At Girlz Ink in Las Vegas, owner and longtime permanent make-up artist Teryn Darling uses tattoo ink specifically formulated to replicate natural nipple and areola skin pigments. She employs specialized 3-D-type tattooing techniques to create what she calls "the illusion of protrusion" on the reconstructed breasts of several clients each month.
Nipples and areolas "come in all shapes, colors, sizes and textures, and so you've got to be able to mimic that," explained Darling, who trained extensively in the art of body tattooing. She charges about $600 to tattoo a pair of breasts during sessions that typically last more than two hours.
Completing this final step of the reconstructive process can prove "deeply emotional" for some survivors, Darling said. "It's restoring the breast to what it looked like before cancer came into this woman's life and devastated her, and devastated her body, so the woman feels normal again."