Bird watching bountiful around valley
February 26, 2015 - 4:32 pm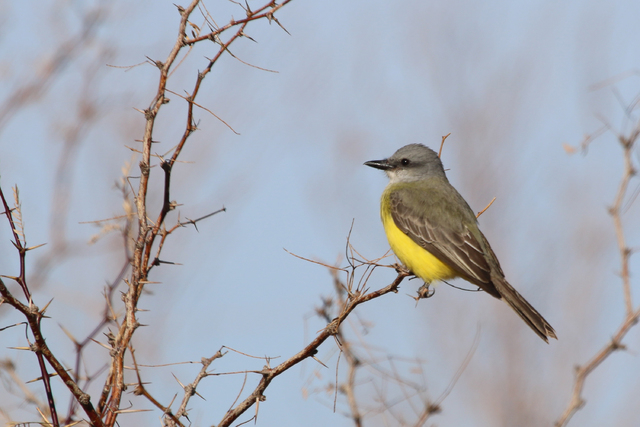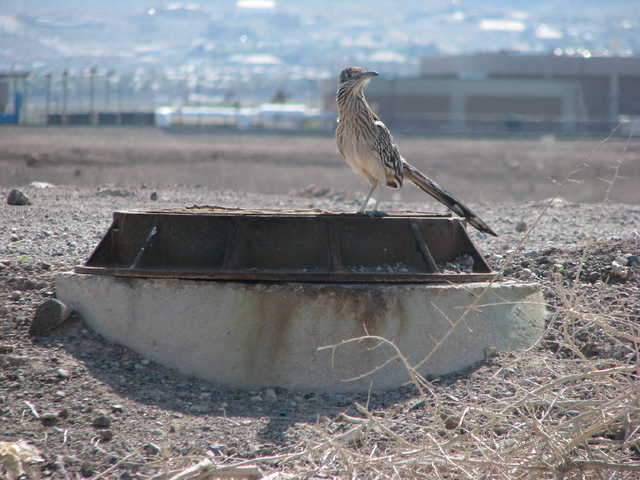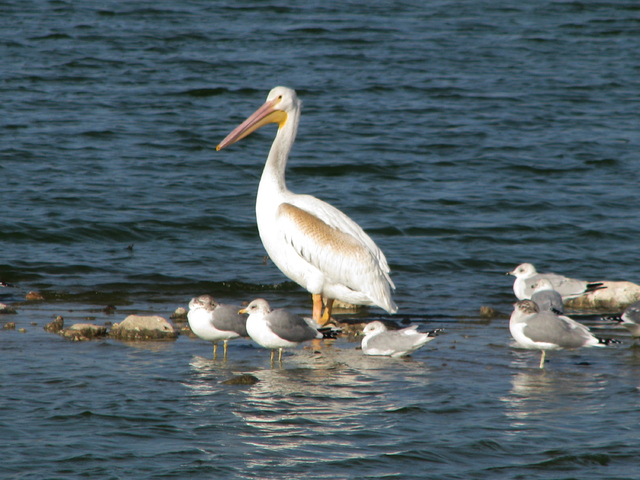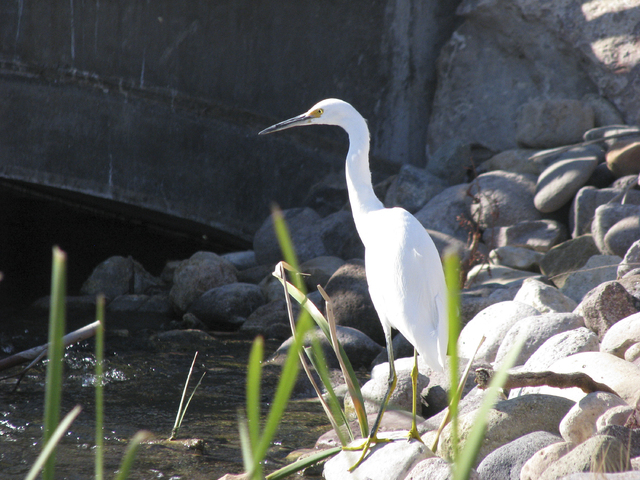 An unusual visitor came to the valley in early February, and the visit was the talk of the town for bird-watchers.
"It was an exceptional bird, a Couch's kingbird, and it's been observed and photographed by many people," said Debbie Van Dooremolen, an environmental biologist II for the Southern Nevada Water Authority. "The only place they are normally found in the U.S. is Texas. The majority of the population is in Mexico and a portion of Central America."
Tourists might not be aware of the riches of bird-watching opportunities in the area, but the large bodies of water in relatively quiet parts of Southern Nevada coupled with the vast desert surrounding Las Vegas lead to concentrated populations of resident birds and a wide variety of migratory birds.
"There are all sorts of birds coming through here, including standouts like pelicans," Van Dooremolen said. "There are gulls, mostly ring-billed gulls, but we get others."
Beginning birding is simple. No tools are required, just an observant eye and the ability to walk or stand relatively quietly. For those who want to delve more deeply into the hobby, good binoculars, a spotting scope or a camera with a long-range lens can bring the birds figuratively closer. "The Sibley Guide to Birds" is the most common guidebook used by birders, but there are more localized guides catering to specific areas of the country. Many popular birding locations have pamphlets detailing the most commonly seen local birds.
It's part of Van Dooremolen's job to keep an eye on the birds in property maintained by the water authority, but she's a visitor to many places across the valley to see them.
"There are so many great birding places a short drive from where most people live here," Van Dooremolen said. "There's Sunset Park, Corn Creek (Springs) at the Desert National Wildlife Refuge Complex, Floyd Lamb Park (at Tule Springs), Spring Mountain Ranch State Park and Red Rock Canyon." The addresses for each are: 2601 E. Sunset Road, 16001 Corn Creek Road, 9200 Tule Springs Road, 6375 Nevada state Route 159 and 3205 Nevada state Route 159, respectively.
The common denominator in most of these places is water. The birds are there because water is readily available, and the abundance of water creates an abundance of foliage for cover, nest building and food.
For birders, all of those places are easily accessible, have plenty of parking and are free or charge inexpensive admission. By far, the most popular places for bird-watching in the valley are the Henderson Bird Viewing Preserve, 50 E. Galleria Drive, and the Clark County Wetlands Park, 7050 Wetlands Park Lane.
The Wetlands Park is a hidden gem in the valley with miles of trails, a constantly flowing river, several ponds and marshes and dozens of varieties of birds that can be viewed daily, including spectacular cranes, white-faced ibises and hummingbirds.
"We like that people are getting out to the Clark County Wetlands Park and using all the facilities out there," Van Dooremolen said. "There's lots of spots for birding with the habitat (the county) and (the Southern Nevada Water Authority) have created. The visitors center is a first-class facility that's free. You don't normally get into a facility of that caliber for free."
The visitors center, with its informative and interactive displays, is a great place to visit before or after a birding excursion, to either get the lay of the land and some idea of what to look for or to identify something you've seen.
"Birds are some of our most watchable wildlife," said Allison Brody, program supervisor for Wetlands Park. "Most of our mammals come out at night or are hiding in holes. You can stand in one place and watch a bunch of different kinds of birds doing different things. You can see a hawk circling above looking for small mammals to eat. You can watch this little bird called a Phoebe doing this really cool swooping flight that it uses to catch insects out of the air."
The Wetlands Park hosts several educational events and outings. Java Jaunts are $5 early morning walks with fellow birders and people interested in learning more about birding. A naturalist guide takes visitors out and teaches them how to observe and identify all of the birds encountered on the trail. The next one is scheduled at 7 a.m. Feb. 28 starting at the visitors center.
"It's a community of people learning about bird-watching," Brody said. "It's a very social thing. Everyone gets together at the cafe and talks about what they saw over coffee."
The unusually warm weather in Southern Nevada has a lot of local birds confused about which season it is.
"I was out at the Wetlands Park this morning, and the birds are already singing like it's springtime," Van Dooremolen said. "They're setting up breeding territories; they might be nesting earlier. It will be interesting to see what happens."
The warm local weather won't directly affect migratory birds, but unusual weather in other parts of the country might alter their patterns.
"It depends on what the weather is like where they're wintering," Van Dooremolen said. "It's possible we'll be seeing a lot of birds that aren't normally seen together."
The weather probably isn't a factor in the case of the Couch's kingbird, which may have ended up hanging around a few hundred feet from the parking lot of the visitors center of the Wetlands Park as a fluke.
Contact East Valley View reporter F. Andrew Taylor at ataylor@viewnews.com or 702-380-4532.