Escape rooms like The Basement quickly growing in popularity in Las Vegas
Updated March 7, 2017 - 2:33 am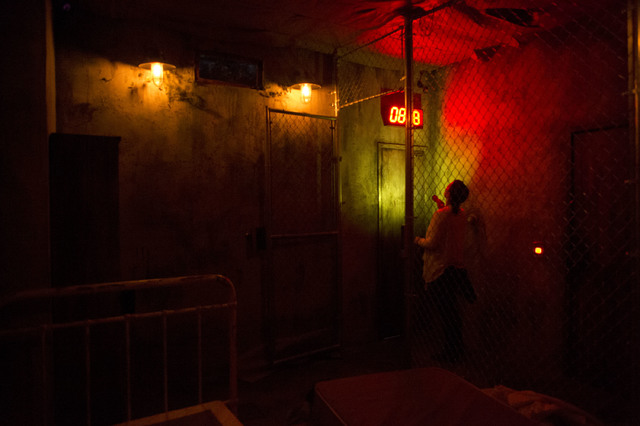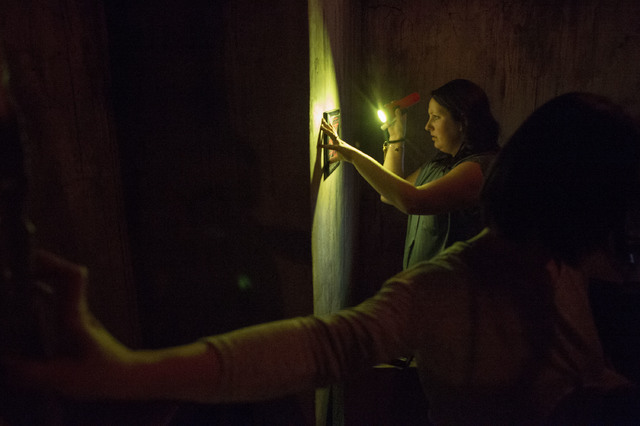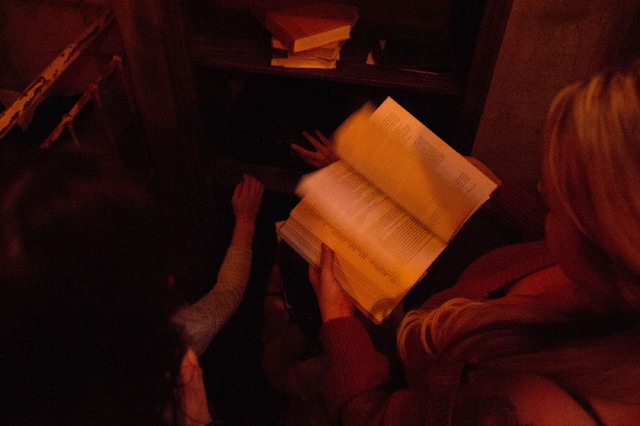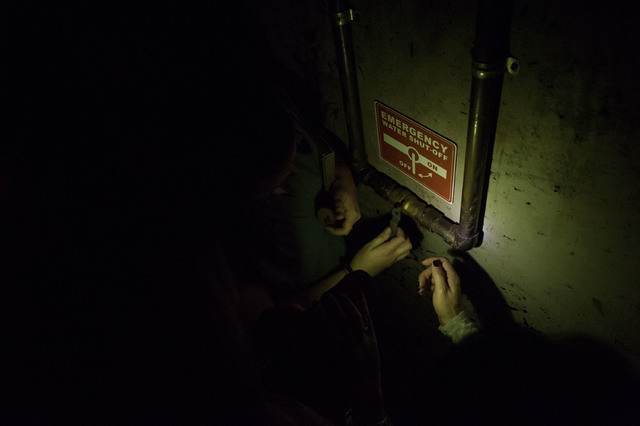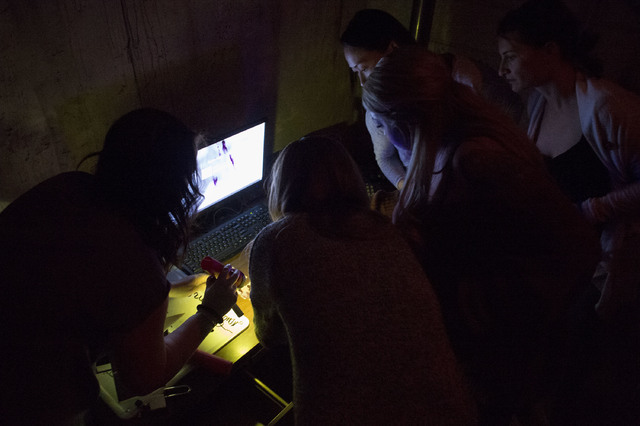 You're locked in a dank, windowless room. A keypad next to the door will let you into the next room, bringing you one step closer to freedom — if only you could figure out the code. Seconds are clicking away on a bright red clock on the wall.
This isn't a bad dream. It's a new form of recreation, called escape rooms, that Las Vegans are voluntarily visiting in larger and larger numbers.
Though escape rooms vary in style, the premise is this: A team of as many as 10 people must work together to find and complete a series of puzzles to escape the room in the allotted amount of time, usually about 45 minutes to an hour. In a world often lived through screens and avatars, the games are a markedly physical experience.
Escape rooms first appeared in Asia and Europe before making landfall in the U.S. between 2013 and 2014. Only recently has the trend exploded in Las Vegas, with The Basement: A Live Escape Room Experience opening in September 2016 and Escapology opening this past December. Lockdown opened two in Las Vegas in the past two years, and hopes to open a third in May.
Many escape rooms spin elaborate back stories. Some include a horror element. At The Basement, participants have supposedly been kidnapped by a cannibalistic serial killer. They must escape his basement, lest they become his next meal. The game space, a series of connected rooms, appears dingy and dimly lit. Somewhere, an actor dressed in a blood-spattered hoodie lies in wait.
"We really strive to suspend reality and make you feel like you are actually in the basement of a serial killer," says The Basement owner Kayden Ressel.
Ressel's experience playing video games inspired the story and setting of The Basement. Video games and escape rooms have a similar appeal — both immerse their participants in another world and require skill and strategy. Unlike video games, however, participants are in the same space and must physically interact with their surroundings.
"The fact that people can do it together as a group I think speaks to a larger desire to want to do things together," says Michael Borer, a sociology professor at UNLV whose research has focused on popular culture and social interaction.
Escape rooms represent a wider trend toward immersive experiences that require participants to be physically present. Scott Nicholson, a professor of game design at Wilfrid Laurier University in Brantford, Ontario, has studied the rise of escape rooms specifically. He equates the appeal of escape rooms with the resurgence of board games.
"You could take the exact same game and you have it on an app or you have it on a screen, and you take that same game and have people play it on a table, and you'll find that the interactions are much richer and much more engaging when you actually have the game in your own physical space," Nicholson says.
The popularity of escape rooms is perhaps a reaction to our increasingly virtual, isolated interactions, Borer says. People are looking for an opportunity to put aside their phones. Upon arrival at The Basement, participants do put their phones in lockers prior to entering the room.
There's a desire to feel something, Borer adds, and be reminded that we have vulnerable human bodies — even if that means believing, however briefly, that a serial killer intent on your demise is stomping around above your head.
"I love the sort of double entendre, that they're called escape rooms," Borer says. "You're put into a situation that you need to escape from, yet it in itself is an escape from your daily routine, from everyday life."
Contact Sarah Corsa at scorsa@reviewjournal.com and follow @sarahcorsa on Twitter.
Looking for an escape?
Here are some of the escape room attractions in the valley.
The Basement Escape Room
Location: 3440 Polaris Ave.
Price: $50 per person
Escapology
Location: 2797 S. Maryland Pwy. Ste. 8
Price: $30-$35 per person
Lockdown Escape Room
Locations: 3271 S. Highland Drive and 6376 W. Sahara Ave.
Price: $35 per person
Countdown Live Escape Games
Location: 2959 Westwood Drive
Price: $35 per person
Escape or Die
Location: 3064 W. Post Road
Price: $35-$40 per person
Rush to Escape
Location: 2185 E. Windmill Lane, Ste. 300
Price: $35 per person
Xterious Escape
Locations: 105 E. Reno Ave.; downtown and westside locations coming soon
Price: $30 per person
ESCAPEability
Location: 3100 S. Durango Drive Ste. 106
Price: $35 per person
Escape Chambers
Location: 1515 E Tropicana Ave.
Price: $30 per person
Live Game Escape
Location: 3300 S. Jones Boulevard Ste. 201
Price: $35