Henderson finishes Mountain Lake, Terrazza parks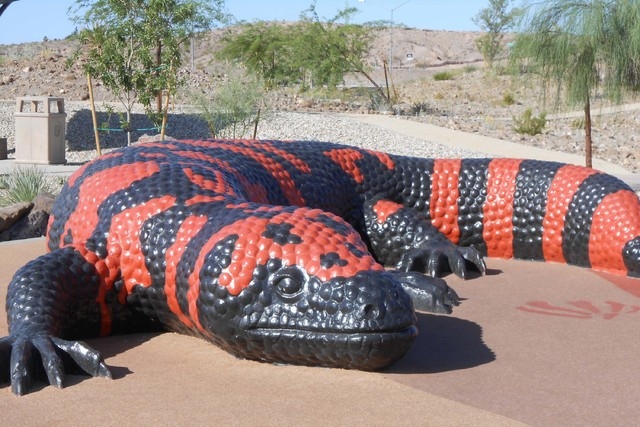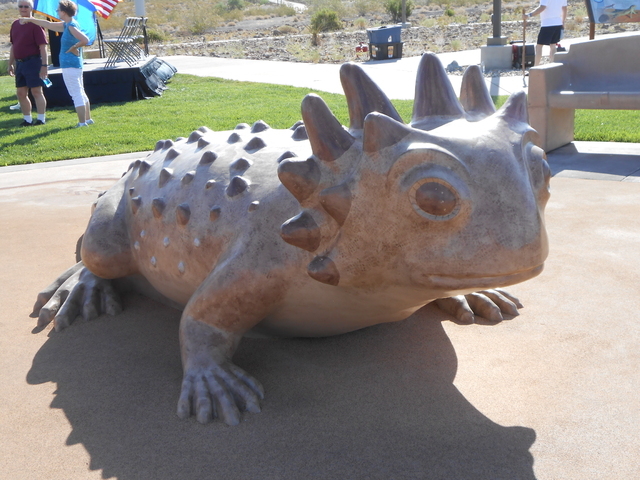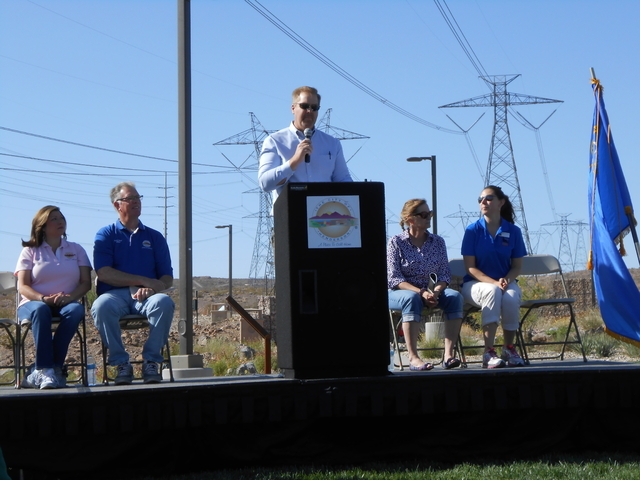 The city of Henderson recently welcomed two new parks to the community.
Mountain Lake Park, 1020 Golda Way, and Terrazza Park, 1992 Galleria Drive — Henderson's 59th and 60th parks — were recently completed.
The parks are accompanied by the completion of the Lake Mead Parkway Trail.
"We are keeping up with the growth and needs of the residents," said Henderson Mayor Andy Hafen.
Hafen and Henderson City Councilwoman Gerri Schroder hosted a ribbon-cutting ceremony with city officials and members of the community at Mountain Lake Park on June 14.
The event also included a 1-mile fun walk on the Lake Mead Parkway Trail.
"This wouldn't be possible without the funds provided by the Southern Nevada Public Land Management Act, or what we call SNPLMA," Hafen said.
All together, the projects cost $11.4 million.
Mountain Lake Park includes a bocce ball court, barbecue grills, shade structures, a playground and connections to the Lake Mead Parkway and River Mountains Loop Trails.
"It even has a water station for horses," Hafen said.
Terrazza Park has a basketball court, open turf area, picnic areas and access to the Wetlands Connector Trail and Clark County Wetlands Park.
Hafen said both of the new parks are themed to reflected the Mojave Desert.
Part of the open turf area includes giant statues of lizards, such as gila monsters.
It isn't the first time the city has received funds through the Southern Nevada Public Land Management Act.
Henderson has secured more than $230 million over the past few years to create other parks and trails.
Mauricia Baca with Outside Las Vegas Foundation and Karla Norris with the Bureau of Land Management were also at the opening and gave a history of the partnership with Henderson.
Norris said the new parks fit into the BLM's strategic goals to be more sustainable, increase connectivity and create community.
"We want to encourage people to get out of their doors," she said.
Norris added that the BLM is planning to offer another $30 million of grant money in the fall.
"So keep on applying," Norris said to city officials.
For more information, visit cityofhenderson.com/parks.
Contact Las Vegas Review-Journal reporter Michael Lyle at mlyle@viewnews.com or 702-387-5201.