Henderson home to unique breast cancer fundraisers
October 9, 2014 - 12:00 am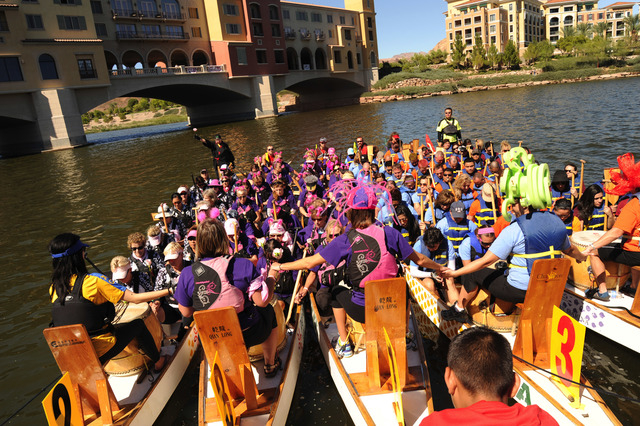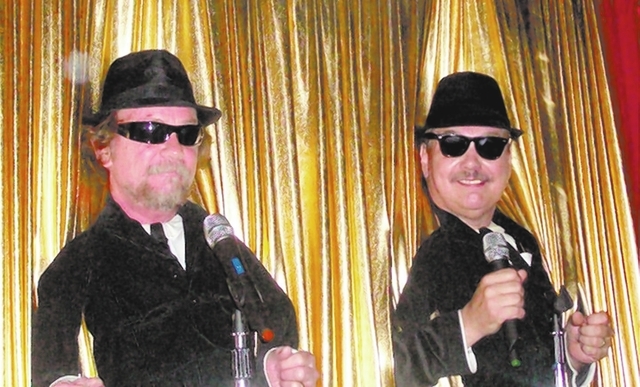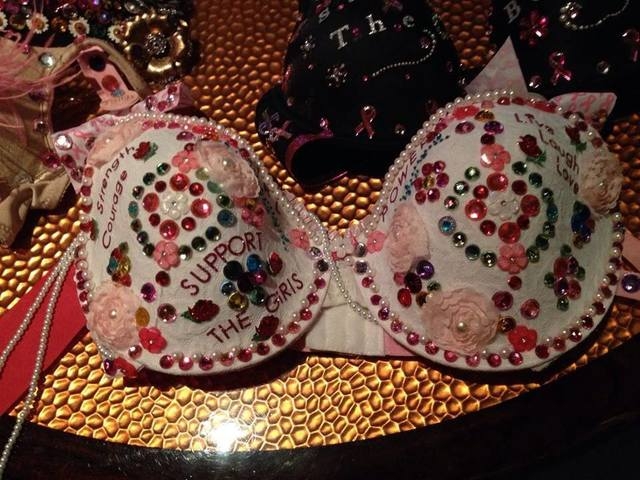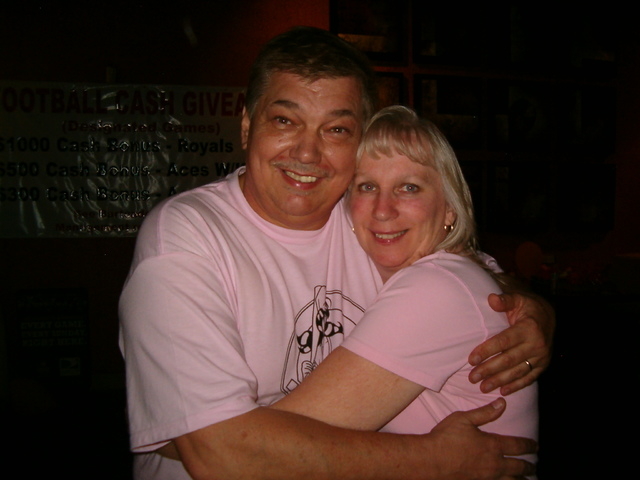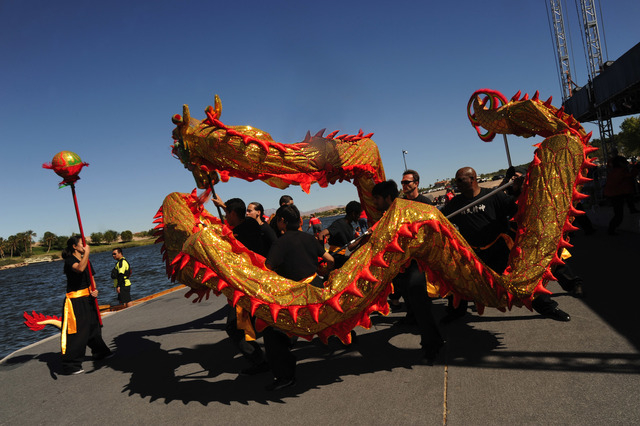 In honor of Breast Cancer Awareness Month, View Neighborhood Newspapers explores two breast cancer fundraisers planned in Henderson.
ROSE REGATTA
St. Rose Dominican Hospitals are paddling for a cure.
The sixth annual Rose Regatta Dragon Boat Race & Festival is planned from 8 a.m. to about 5 p.m. Oct. 11 at Lake Las Vegas.
The event is set to benefit St. Rose Dominican Hospitals' R.E.D. Rose program, which provides breast exams, mammograms, ultrasounds and biopsies to individuals 49 or younger who are uninsured or underinsured.
Holly Lyman, director of WomensCare and Community Outreach, said last year's event raised about $120,000 for the program.
"Last year, we provided 803 mammograms to uninsured women in our community, which was almost double from the year before," Lyman said. "Then we provided almost 400 ultrasounds. We did 66 biopsies on the women who had ultrasounds and diagnosed 18 women with breast cancer. Those are 18 cancers that wouldn't have been found otherwise."
More than 60 teams are set to compete in this year's races, including four breast cancer survivor teams. Each race is 250 meters long and can be completed in about 1 to 2 minutes.
"To get a good race time, you're paddling your heart out for 1.5 minutes," Lyman said, "It feels like the longest minute of your life."
In addition to the races, items are scheduled to be raffled throughout the day, including a handcrafted breast cancer quilt made by Carol Peters, a retired nurse from the hospital's Rose de Lima campus, 102 W. Lake Mead Parkway.
"I've been in the medical profession for (more than) 50 years," Peters said. "I also have a lot of friends and some family members that have had breast cancer, so I thought this was a good idea to earn some money for the cause."
Lyman said more than $1,600 has been collected for the 48-inch-by-53-inch quilt so far. Raffle tickets are $1 each or $5 for six and can be purchased the day of the event.
"I was hoping that we would make at least $1,000," Peters said. "We're way over that now, and I'm totally pleased about it. Now if we could make $2,000, I would be really tickled."
A Flowers on the Water memorial is also scheduled for noon after the breast cancer survivor teams compete.
"Dragon boating helps survivors with rehab," Lyman said. "It's almost physical therapy as well as emotional therapy for them because they're on a boat with other survivors. Then after the memorial, we pick six VIPs to dot the eyes of the dragon, which is considered very good luck in the Chinese culture.
"It's just so cool that people from the hospitals and people from the community are really dedicated to helping others."
For more information or to donate, visit roseregatta.com.
BIG SHOTS
They say you never know someone's struggles until you walk a mile in their shoes. In honor of those touched by breast cancer, Mike Anton and his family plan to walk 60.
The family plans its annual Big Shots Breast Cancer Fundraiser for 9 a.m. Oct. 11 at the Bounty Hunter, 415 E. Windmill Lane.
All the proceeds are set to benefit the Susan G. Komen for the Cure organization and help sponsor the family as it participates in the nonprofit's three-day walk challenge in San Diego in November, according to Anton's wife, Heidi.
"You walk 60 miles in three days," Heidi said. "Our lives have been touched by so many people, friends and family members affected by this disease. For us, this walk is showing our support for them and their loved ones."
The idea of the fundraiser sparked after Heidi and her son made donations through her niece, who participated in a three-day event in Arizona. The duo decided to participate the following year but faced the challenge of raising $2,300 per person for the entry fee.
"My husband wasn't planning on doing it because he has a bad back, so he supported us by throwing together the fundraiser," Heidi said. "Without this fundraiser, we wouldn't be able to walk. It pays about 90 percent of the cost of the walk."
The event is set to include a car wash, live music, a car show, games, raffles, vendors and more, according to Anton.
"Two years ago we raffled off a 1969 Mustang," Anton said. "The lady who won it, her mom was battling breast cancer, and they were about to sell their car within a week because of financial issues. So that was really neat to help them out."
Anton and his friend Greg Martin are also set to perform as "The Big Shots: Gus & Marcus" around 8:30 p.m. The duo uses puppets to perform karaoke-styled blues songs.
"It's not what I really look forward to, but I do it for the cause," Anton said. "I hate to get in front of people, so I need a big shot before I take the stage. That's why they call us the Big Shots."
The event typically raises about $4,000, though Anton said he's pleased with any amount.
"I don't like to take credit for the event because it wouldn't be anything without the community involved," Anton said. "It's amazing what people do for a good cause. It blows my mind."
For more information or to donate, visit tinyurl.com/kqrerau or facebook.com/bigshots.gusnmarcus.
Contact Henderson View reporter Caitlyn Belcher at cbelcher@viewnews.com or 702-383-0403