Lee Canyon ending winter season after historic snowfall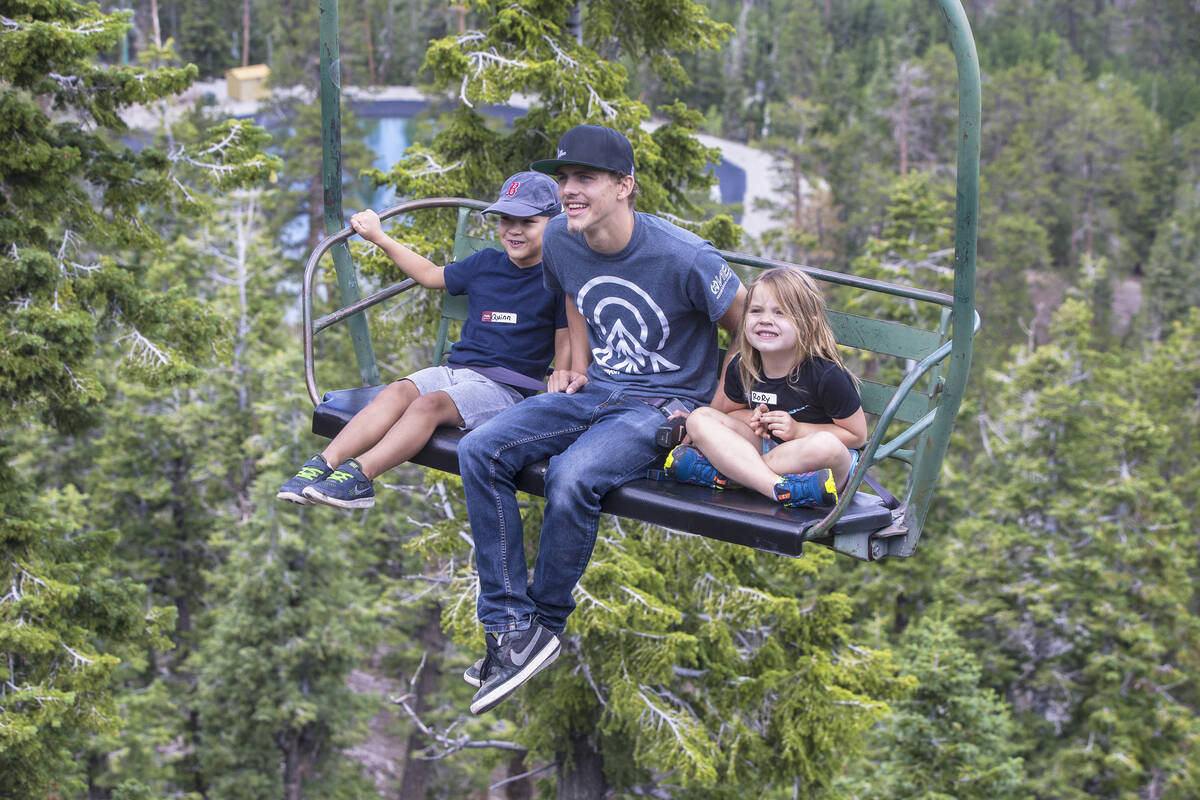 Lee Canyon's historic ski and snowboard season is finally coming to a close.
After a record-breaking 266 inches of snow fell at the Mount Charleston resort this season, the ski and snowboard season, which was extended twice, ends on Mother's Day.
Lee Canyon saw 100,000 skiers and snowboarders this season — the most for any season in the history of the area, according to a resort news release.
To celebrate the end of the winter season, the resort is hosting a free Splash and Dash race, which is a fusion of boardercross and pond skimming, at 11 a.m. on Sunday. Participants are encouraged to wear costumes.
"This winter season warrants a celebration," Jim Seely, Lee Canyon's director of marketing, said in a release. "We appreciate the Las Vegas community's passion for outdoor recreation throughout the year."
Lee Canyon will be open for three-day weekends from 9 a.m. to 4 p.m. beginning May 19. Guests can visit the Brewing Burro coffee shop, chair lifts and the Bristlecone Trail.
Later this summer, the resort will hold a grand opening for its downhill mountain bike park and bring back other seasonal activities including disc golf, axe throwing and archery.
The resort says it saw a 300 percent increase in summer visitation last year over 2018 and 2019.