Passion in pockets: Pool pros compete in Las Vegas tournament
Updated July 30, 2017 - 7:22 pm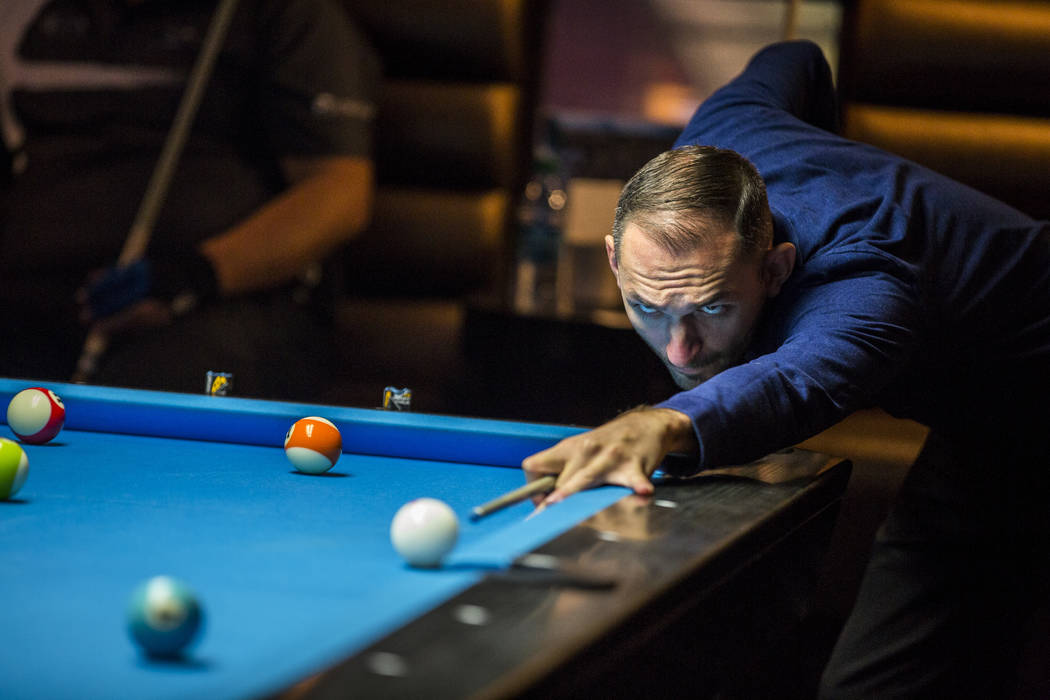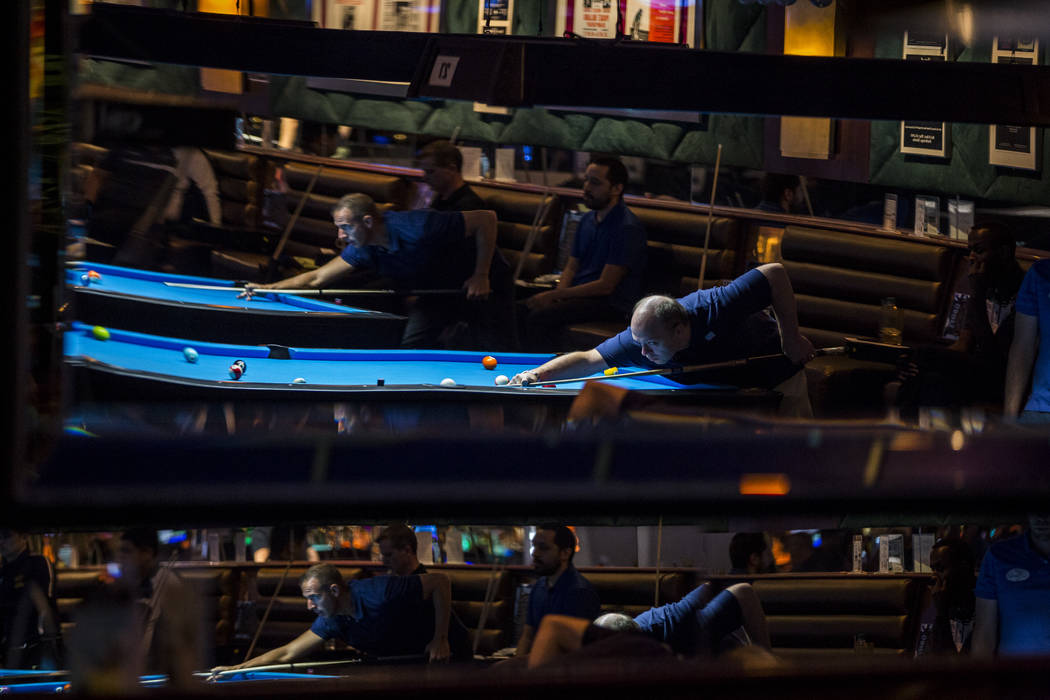 Pool sharks were on the hunt Sunday as they competed for a moment of glory and up to $13,500 in cash.
The sharks circled around Griff's in Las Vegas on Sunday during the U.S. Open 8-ball Championships, which featured 52 of the top international pool players from 13 countries, including Australia, the United Kingdom, Kuwait, Qatar, Finland and New Zealand.
"Having this event here provides an opportunity for amateur players to watch and talk to their favorite players," said Mark Griffin, owner of the pool hall and tavern at 3650 S. Decatur Blvd. "There's a certain element of intelligence that it takes to be a pool player. Every shot is different and there are so many ways of approaching this sport."
Griffin opened Griff's in November to create a comfortable environment for pool players and other customers. He said he hoped his business's intimate setting would let players and spectators interact during the tournament.
Professional player and Las Vegan Vilmos Foldes, 32, found his passion for pool at age 7. The Hungary native said that shortly after learning how to play, he was beating adults at the game.
Part of success, he said, is keeping a cool head.
"This sport can get stressful, but you have to remain calm and focus every time, otherwise you put yourself into a bad situation," Foldes said. "You can't express yourself if you're mad. You just deal with it."
Father-and-son pool players Ernesto Dominguez, 62, and Oscar Dominguez, 32, traveled from Southern California to compete in the championship.
Ernesto Dominguez began competing in Mexico almost 50 years ago to travel the world and make money. His son learned pool from his father when he was a child and began playing seriously as a teenager.
"In the beginning, I didn't want him to compete in pool," Ernesto Dominguez said. "This life is tough, but he wanted me to teach him and he forced me to do it. He got hooked."
"It's a beautiful sport," his son said, adding he practices up to 12 hours a day. "I've become addicted to improving myself and winning."
Emily Duddy, 33, of New York, was the only woman competing in Sunday's event. The former reality television star in TruTV's "The Hustlers," said playing against men taught her to master different styles, which has given her a competitive edge.
"Women tend to be more into strategy and thinking, whereas men are more aggressive and have more power in their break," Duddy said.
Duddy, who learned to play at age 8, said men have come to respect her as a professional player.
"At the top level, the mental game can become the difference in winning or losing," Duddy said. "It takes a lot to keep yourself composed and focus when there's so much going on, but once you're in your zone, it's like a drug. It's just another level of consciousness that keeps you going. It keeps you coming back."
Contact Sandy Lopez at slopez@reviewjournal.com or 702-383-4686. Follow @JournalismSandy on Twitter.
Smoke-free fun
Owner Mark Griffin's opted to keep Griff's, his pool hall and tavern, smoke-free after he was diagnosed with chronic obstructive pulmonary disease and had a double lung transplant in 2015.