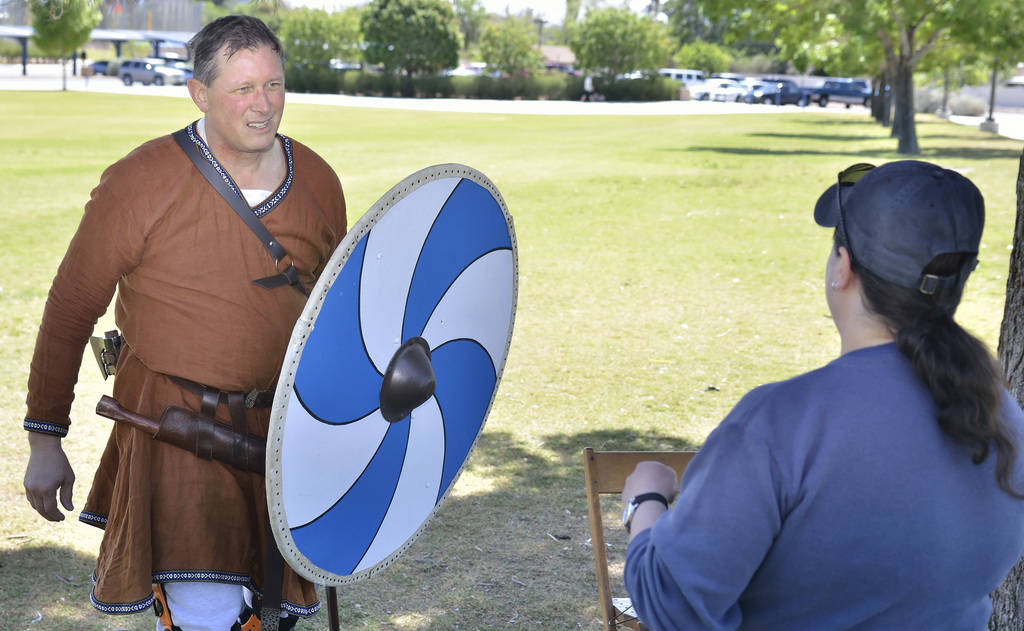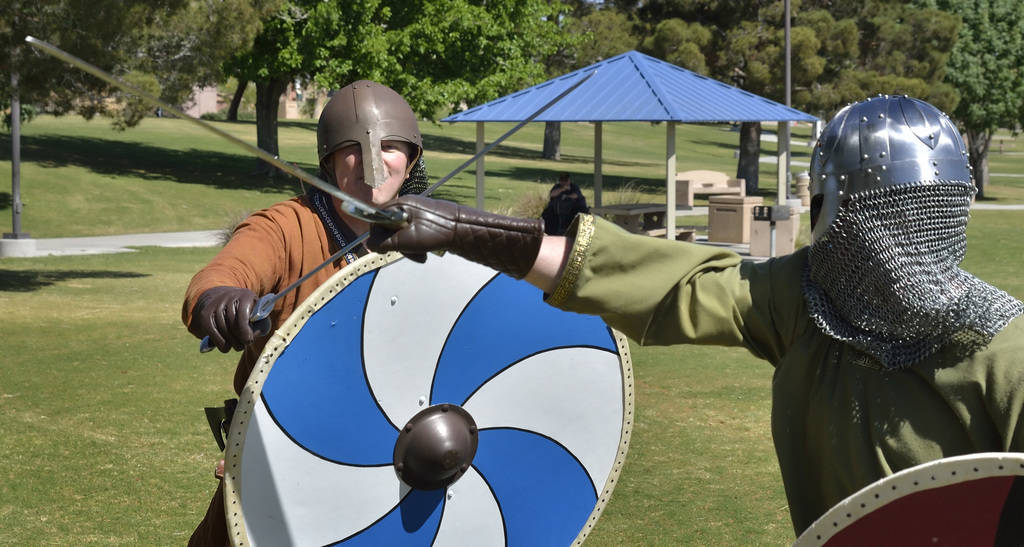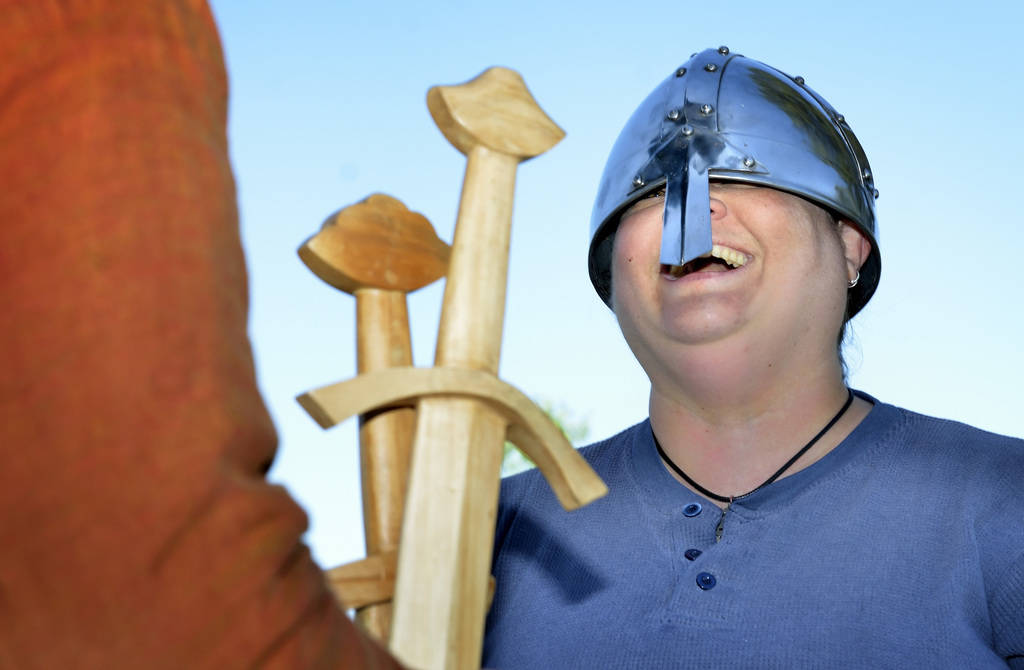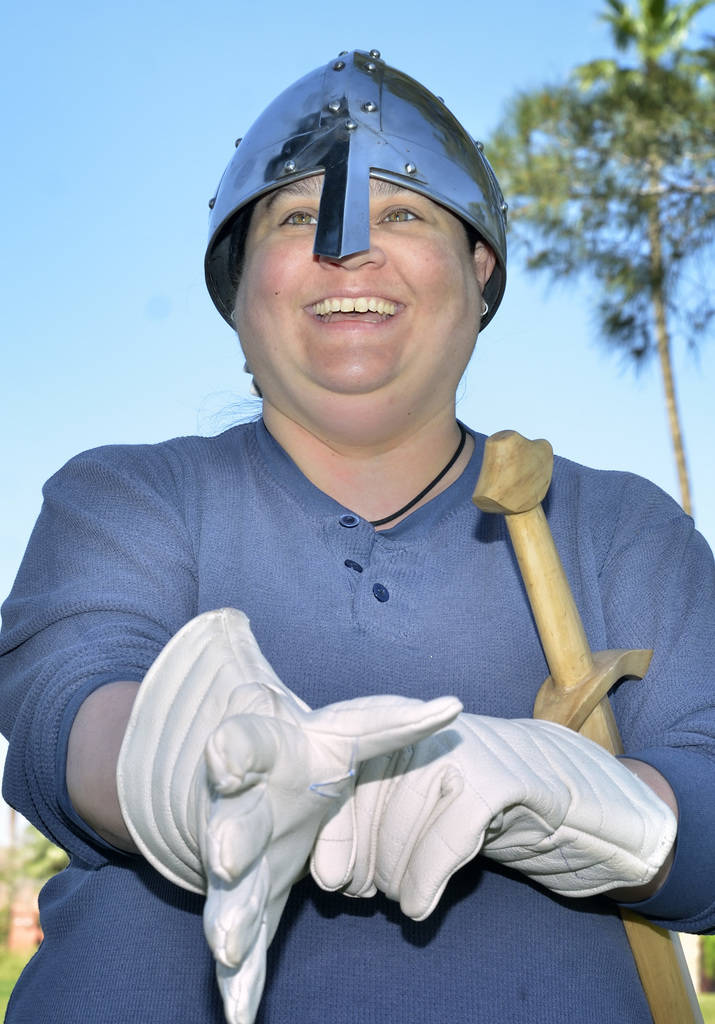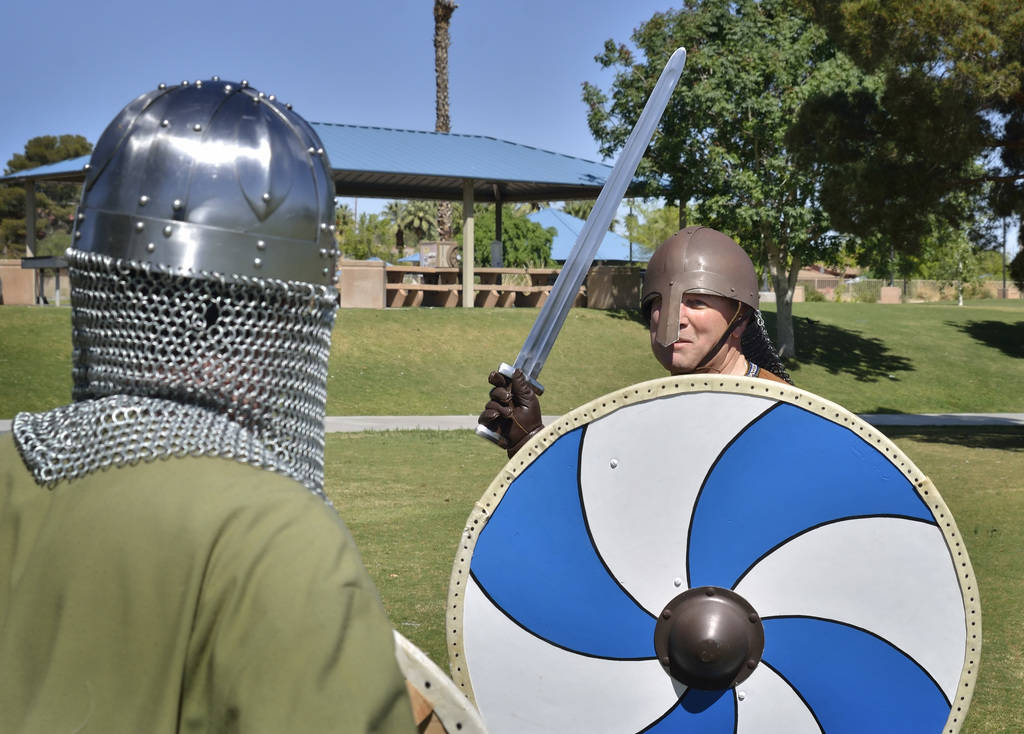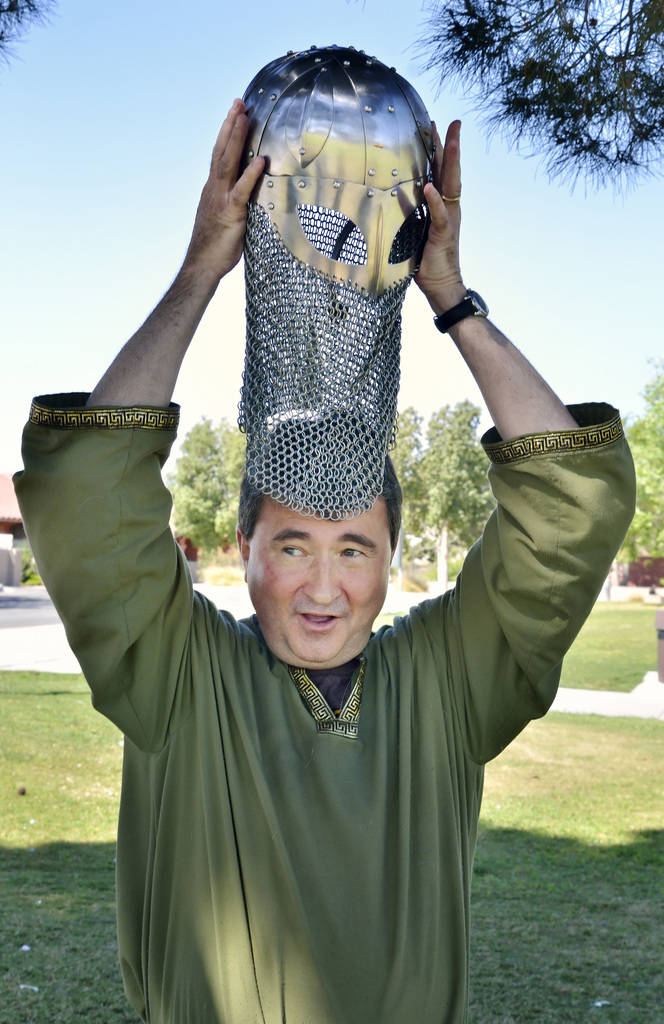 Did Viking moms ever feel compelled to warn their swordplay-loving kids that, sure, it's all fun and games until somebody puts an eye out?
If not, they should have, because even simulated Viking swordplay can be fraught with ocular peril, if a workshop at Lorenzi Park on Saturday was any indication.
The free "Learn to Fight Like a Viking" event was sponsored by the Vegas Viking Lodge of the Sons of Norway, a nonprofit group that promotes Norwegian and Scandinavian culture. And thanks to the instruction offered by Rick Mikkelsen, an experienced sword-fighting choreographer, and lodge president Erik Pappa, not a single eye was lost.
Pappa said the event is part of the group's outreach efforts, which also include visiting schools, appearing in re-enactments and participating in such events as Renaissance fairs and pirate festivals.
"It's a lot of fun, and people are enthralled with Vikings," Pappa says. "And we try to keep it authentic. So you're not going to find us wearing horns on our helmets. We try to be as historically accurate as we can."
Using wooden swords and wearing heavy metal helmets that quickly warmed in the morning sun, workshop participants learned six basic strokes. Combine those strokes with steps forward or back, or change the order in which each stroke is delivered, and a pretty realistic-looking faux sword fight can follow.
Participants also learned some fascinating tidbits of Viking culture and history. For instance, Mikkelsen said, wool was Vikings' fabric of choice — although linen worked its way into Viking attire later on — and Vikings' round shields often featured patterns that would help to direct an opponents' eye, and thrusts, to the shield's reinforced center.
Another possible bit of Viking trivia: The Vikings must have been ridiculously fit. The steel sword Mikkelsen uses in stage battles weighs about 5 pounds, his shield weighs 7 or 8, and his helmet weighs about 12 pounds. Add to all of that chain mail, a battle ax on the belt and other sartorial touches and wearable weaponry, and even a short sword fight would be the equivalent of a most challenging gym workout.
"You need a squire, man," Nivia Balsera suggested as Mikkelsen geared up. Balsera saw a piece about the workshop on TV and was intrigued. Also, "the weather was going to be good, and I try to get out and do stuff before it gets too hot."
It was Balsera's first foray into Viking sword-fighting. "It was pretty cool," she said, adding that the mental part of pretend fighting was surprisingly tricky because "there's so much to remember."
Fellow Viking combat beginner Doug Kittelson said that while the physical movements required became tiring — he particularly felt the strain of wielding a sword in his wrist and hand after a few bouts — trying to keep the correct sequences of moves also proved challenging.
Pappa said the Vegas Viking Lodge currently has about 120 members and is looking for more. In fact, he said, "you don't have to be Scandinavian to be a member."
The lodge — which even has its own boat — participates in a number of parades and community events. "What we're trying to do is build this Viking corps so we can have a bigger impact in the community," Pappa said.
Contact John Przybys at jprzybys@reviewjournal.com or 702-383-0280. Follow @JJPrzybys on Twitter.