Deacon Tom Roberts changes lives in Las Vegas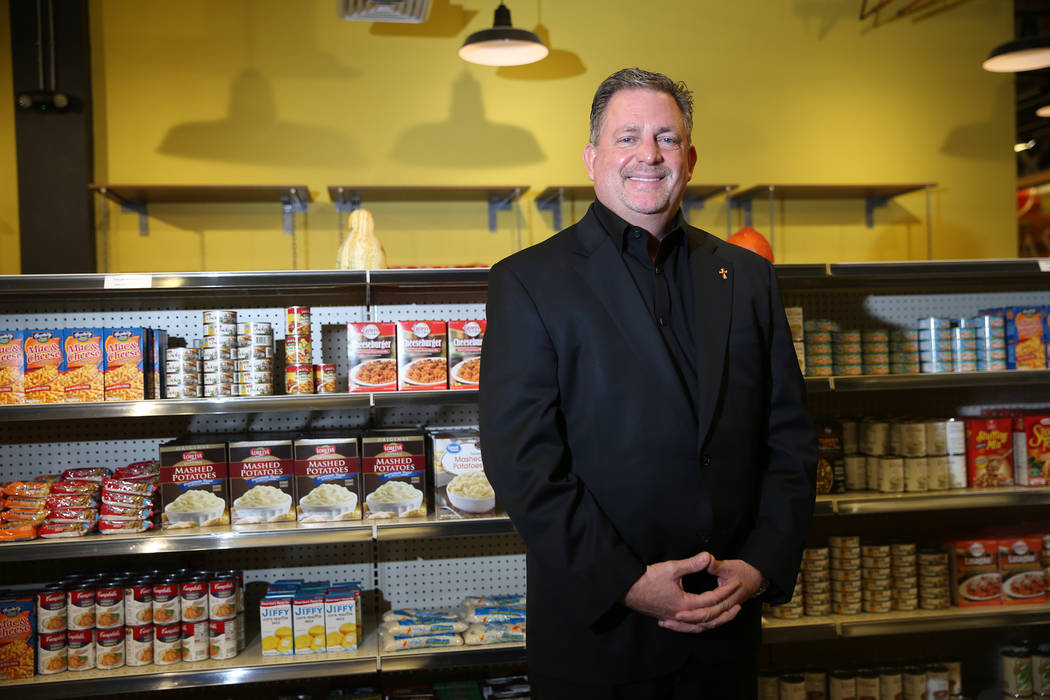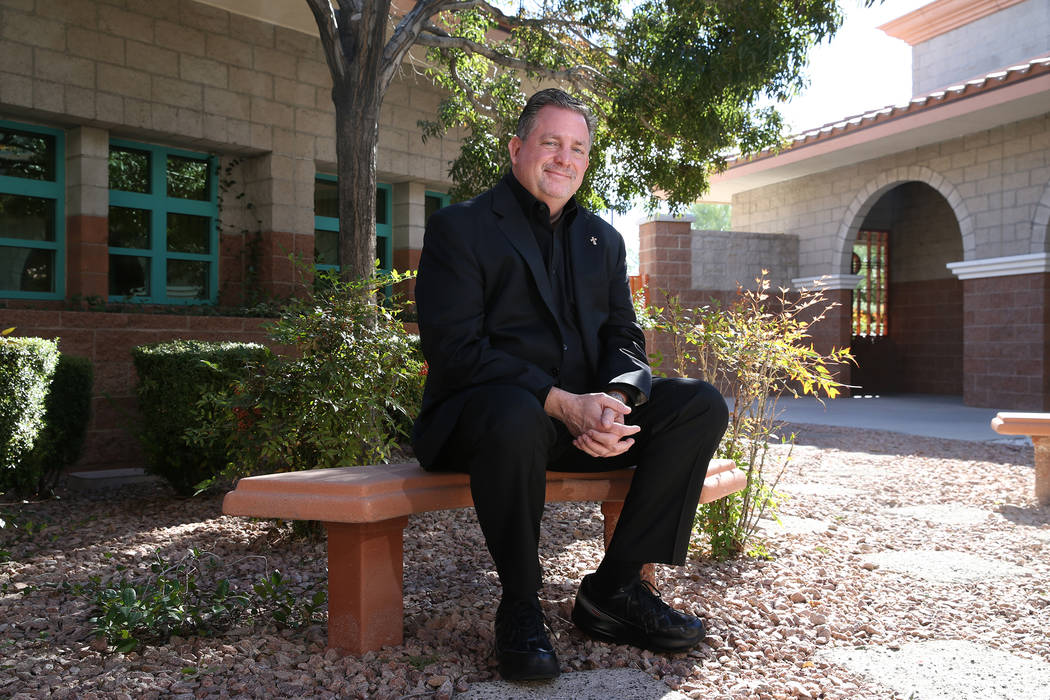 Deacon Tom Roberts used to develop commercial properties; now he develops lives.
The Youngstown, Ohio, native said his mother and her six children struggled financially after his father died when Roberts was 3. He managed to earn marketing and finance degrees from Youngstown State University and in 1989 was living in Chicago, where he had developed a mixed-use shopping center, when he was hired to do the same for a new complex in Las Vegas. It was to be called the Forum Shops at Caesars, and would open in 1992.
"I was very fortunate as a young guy," Roberts said, "to be part of a project that changed the face of Las Vegas in many ways and set the tone for increased nongaming revenue."
After completing the first two phases of the complex Roberts was hired as vice president of development for the Rio, then headed by Tony Marnell. He went to work for Harrah's Entertainment in Louisiana after the company bought the Rio in 1999, and returned to Las Vegas in 2005 as vice president of development for Fertitta Entertainment and Station Casinos.
At the same time, Roberts, who is married and has three children, went through a five-year program to become a permanent deacon with the Catholic Church. In 2011 Monsignor Patrick Leary, who was the head of Catholic Charities of Southern Nevada, died suddenly and Deacon Roberts was asked to step in temporarily. He suggested the trustees form a search committee to find a CEO; they told him they had, and it was him.
The Thanksgiving season is particularly busy for Catholic Charities. Among its 16 programs and services are Meals on Wheels, the St. Vincent Lied Dining Facility and a food pantry, all dedicated to feeding hungry people. Roberts said the Meals on Wheels program serves more than 2,000 seniors daily, with 700 on a waiting list. The dining facility serves 1,000 meals a day.
"I feel like I'm where God wants me," Roberts said. "And I also know God has a huge sense of humor. A casino guy who's a permanent deacon and now he runs Catholic Charities? I think that's pretty hilarious."
Review-Journal: Why did you become a deacon in the Catholic Church?
Roberts: The word diakonia is the Greek word for "service." I always felt that from the time I was a little boy as an altar server. My mom instilled in us at a young age to give back, even though we grew up poor. I learned about the diaconite, but never considered it until a priest here mentioned it. It's really just a way to give back.
Why did you want to change careers?
I had no intention of changing careers. During my formation period (for the diaconite) and even when I was helping out here, I was still working at Station; I answered the call to provide some help. (Catholic Charities) was a place I didn't know anything about. The day I showed up to work was my first time walking around the campus. I started to realize that maybe God had this intention for me my whole life and I didn't realize it.
What is most rewarding about your job?
There are so many vulnerable people who suffer in silence, whether it's the senior at home, families or immigrants. Knowing that we provide help and hope at the same time is very rewarding. There's a lot of goodness here, even though the world is being ripped apart by violence and indifference. This is where I think it comes out every day, a little bit at a time.
The most frustrating?
The need has grown in the past five years, as we have seen economic recovery across the country. There's more polarity. Those at the lowest end of the totem pole aren't feeling the recovery that so many of us are. The volume of need is up 18 percent, which includes seniors and families. That's the frustrating and heartbreaking part for me. It's very challenging, in that there always seems to be more demand than what we're providing. Our economy and our world have become more polarized in that there are a lot of people who are wealthy and a lot who have need.
What kind of programs would you like to undertake in the future?
I want to continue to work on chronic and systemic mental illness and abuse. So many people are struggling with mental health and addictions; that's what got them homeless and what keeps them homeless. My goal is to be the convener and the advocate for those folks, and then think about how we place them in affordable housing.
What is Catholic Charities doing for Thanksgiving?
We're going to give away 3,200 turkeys. (Recipients) have to be certified low-income and show proof of residency. They can shop for their fixings (in the organization's pantry) when they get the bird. Those who have a home can eat with their families, and those who don't have a home can come in and eat with us. We'll do Thanksgiving and all the fixings for anyone who needs to come. It's not just the food; it's the ability to be served. This is where people are seated and are served a meal. That's the "hope" part.
Contact Heidi Knapp Rinella at hrinella@reviewjournal.com or 702-383-0474. Follow @HKRinella on Twitter.
■ Do you have any hobbies?
I like to play golf with my sons when I have time, which is not very often.
■ Place you always take visitors?
I bring them to Catholic Charities and sell them on Catholic Charities. And I usually take them to the Forum Shops, my old stomping grounds.
■ Favorite new Las Vegas discovery?
I continue to be amazed by the natural beauty of the desert. It never gets old to me.
■ Favorite book?
"Chuck Noll: His Life's Work," about the former coach of the Pittsburgh Steelers. It's about what you do with your life "after." I think I'm doing my life's work right now.
■ Favorite place to travel?
I love going to the beach. If there's water around, I'm usually in it.
■ Favorite movie?
Because I'm a Youngstown boy, I love "Goodfellas."