Healthy living, Saturday Sabbath are keys to Seventh-day Adventist faith
August 10, 2015 - 1:10 pm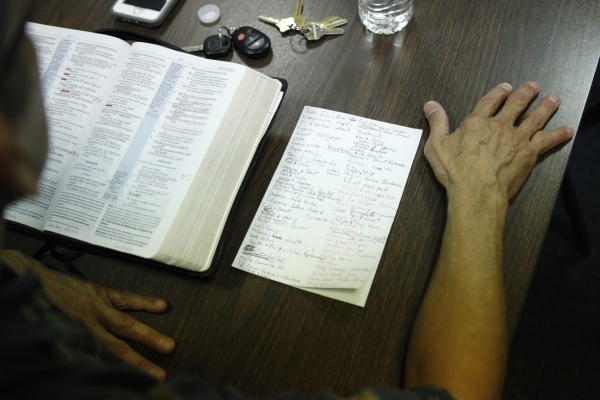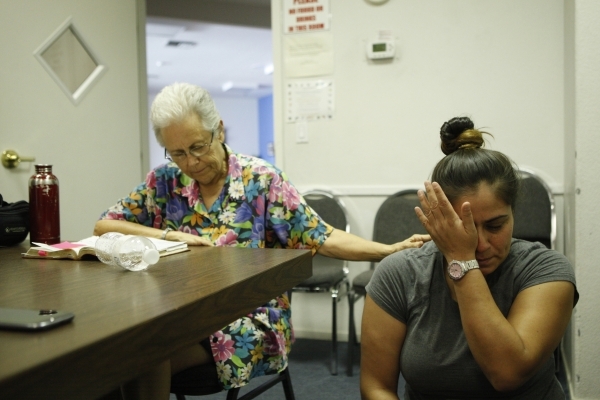 Editor's note: This is another in an occasional series of stories about faith traditions in the valley, called My Faith. In this story, we ask Seventh-day Adventists what they would like others to know about their faith.
Even without realizing it, it's hard not to come across the Seventh-day Adventist Church.
It has created one of the largest nonprofit health organizations in the country, with medical facilities across the U.S., as well as hospitals in South Asia and South America.
Loma Linda University has been studying Adventist congregants for decades because of a religious-based lifestyle that literally makes them among the healthiest folks on the planet.
That box of Kellogg's Corn Flakes in your pantry? Brothers John and Will Kellogg, founders of the cereal company in 1906, were Seventh-day Adventists looking for a nutritious, vegetarian alternative to the typical American breakfast.
Just looking at the religion's name reveals two of its core beliefs. The "Seventh-Day" refers to the church's tenet that the Sabbath should be recognized on the seventh day, Saturday, as it is in the Bible. This is probably the difference that catches people's attention the most, said Ed Keyes, president and CEO of the Nevada-Utah Conference of Seventh-day Adventists.
"We feel that was the day that was meant to be honored, and the day meant to be worshipped upon and kept as a special holy day," he said.
The "Adventist" in the name points to a deep faith in the second coming of Christ. The religion, in fact, sprung from the Millerite adventist movement of the early 1800s that predicted Jesus' second coming during that time period. But in modern times it isn't a matter of set dates as much as understanding and preparing for Jesus' imminent return, including studying the Bible's various references.
"There's a passage in Isaiah, the Old Testament prophet Isaiah, 65 and 66, those two chapters, talk about a new heaven, a new earth, everything being restored, and we believe that," Keyes said.
"Heaven will be like a real-world experience, not an ethereal, floating-around-the-sky type of thing. … You can feel it, touch it, you'll even know your loved ones when you see them again, you'll be reunited with them and things like that," he added.
Seventh-day Adventism is a Protestant denomination. It considers the Bible the supreme authority on church beliefs and practices. But it is, in a sense, also a throwback to a time when the Bible held more sway over day-to-day living.
Clarence Brown, an elder at Abundant Life Seventh-day Adventist Church, was not raised in a Seventh-day Adventist family but attended schools run by the church while growing up on St. Croix in the Virgin Islands.
As a teenager, he explored all kinds of churches, but there was always one significant detail that bothered him. He would ask pastors why they didn't keep the seventh day holy.
"I could never really get an answer to that question. The conflict between Sabbath versus first-day worship was, I think, what pushed me. … When I got answers that were not Bible-based, at some point I decided that I wanted to do what the Bible says," Brown said.
At 16, he adopted the religion and never looked back. He embraced the Seventh-day Adventist lifestyle. He does not drink alcohol or smoke, and has been eating a vegetarian diet for decades. In the Seventh-day Adventist faith, a healthy, clean life is encouraged not just because it's the right thing to do but because it follows God's teachings.
Vegetarianism, the avoidance of unclean meats such as pork and shellfish, regular exercise, drinking lots of water, plenty of rest, avoidance of caffeine — these are the kinds of lifestyle choices the church encourages and many congregants have adopted. Hence, the Loma Linda studies that point to a population living up to 10 years longer than the rest of the country.
Brown, now in his 50s, had never been in a hospital until last spring when he was in a car accident and, because of a resulting injury to one of his arteries, suffered a small stroke. He tells the story of the paramedics who came to his aid and asked the usual litany of questions: Does he smoke? Does he drink? Does he have high cholesterol? High blood pressure? The paramedics, not used to a litany of "no's" to the routine questions, were somewhat astonished, he said.
Keyes points out that a healthy lifestyle is an individual choice for congregants. He estimates, for example, that about half of the church's followers are vegetarians.
"We teach it as a means of keeping your body strong and healthy, and your mind as well, in order that you can be more effective, a better servant of God and so forth, but not necessarily to be saved," he said.
In addition to healthy habits, he added that the church has traditionally encouraged young men and women not to bear arms in conflict but, instead, to serve as medics to stay true to the Bible's teachings that "even our enemy is loved by God." It has gotten complicated, however, as more soldiers who already carry guns join the religion, he said.
Keeping the Sabbath on Saturday, on the other hand, is not a matter of choice but a clear and cherished tenet of the faith.
The Rev. Peter Neri of Paradise Seventh-day Adventist Church on Sandhill Road noted that the 24-hour period beginning at sunset Friday is essentially a concentrated devotional period of Bible studies, worship and outreach work.
"We don't work, we don't buy and sell, we don't go to the grocery store, we don't go to baseball games," he said.
The church has various ministries and on Saturdays there is a particular emphasis on helping others, he said. A group of Paradise congregants, for example, goes out in the afternoon after worship services and takes bagged lunches, and items such as shoes and socks, to the homeless. The church also has a music ministry that performs at three nursing homes.
Among those who serve are congregants Larry and Beth Pedrodalasol. Every Saturday morning they head to Paradise Church where they attend and oversee Bible study classes, take part in worship services, share a vegetarian lunch with their family of congregants and tend to their ministries.
Beth is a prayer leader and member of the music ministry. Larry is a head elder who, with Beth at his side, visits the sick and elderly in their homes or medical facilities to anoint and pray with them. The couple jokes that they are a sort of two-for-one traveling ministry.
The Pedrodalasols, both retired from the San Francisco Police Department, found their religion through different paths. Beth grew up in a large Seventh-day Adventist family devoted to the faith, while Larry only started attending services when the two of them began dating in the late 1980s.
"I felt I was hearing the truth and realizing what had been missing in my life and that's why it had such a strong impact on me. … I knew I was living for myself and I needed to live for something else," Larry said.
For Beth, the daily prayers are one of the most precious aspects of her Seventh-day Adventist religion — the constant contact with God. For her husband, it is serving God by helping others. But he also points to how the structure and beliefs of the faith he adopted three decades ago provide comfort in a time that seems to be one of discord.
"I think that's one of the important things, it helps keep a balance to how we live in this world, and gives us some peace and comfort knowing that there's something greater going on," he said.