Las Vegas charities preparing Thanksgiving meals for thousands
November 17, 2017 - 5:26 pm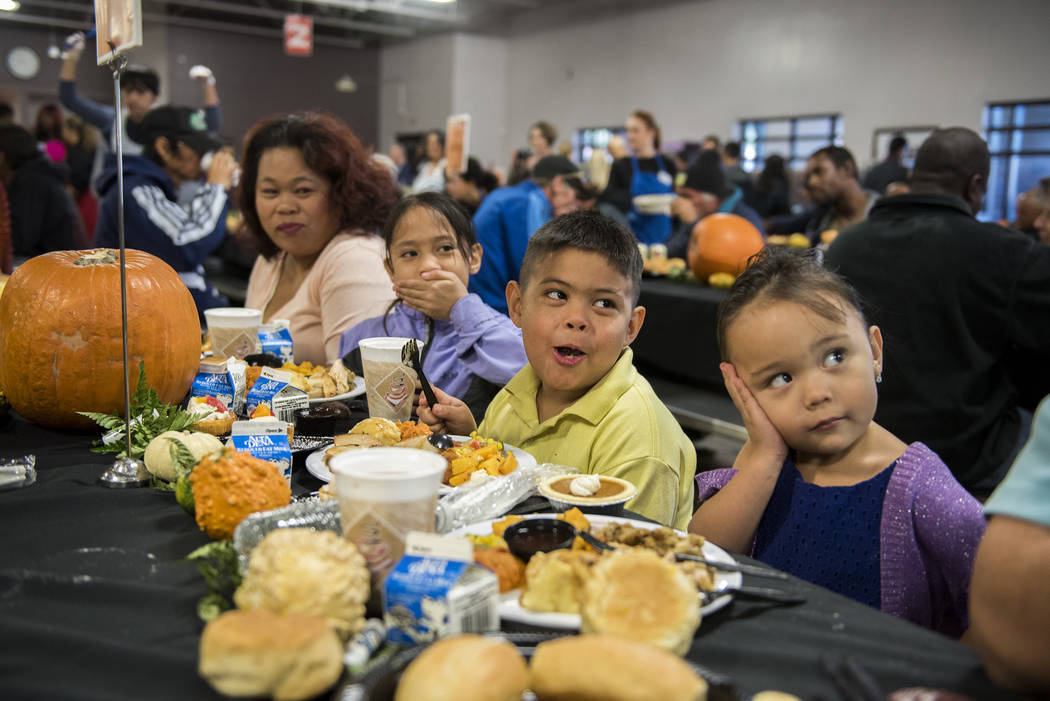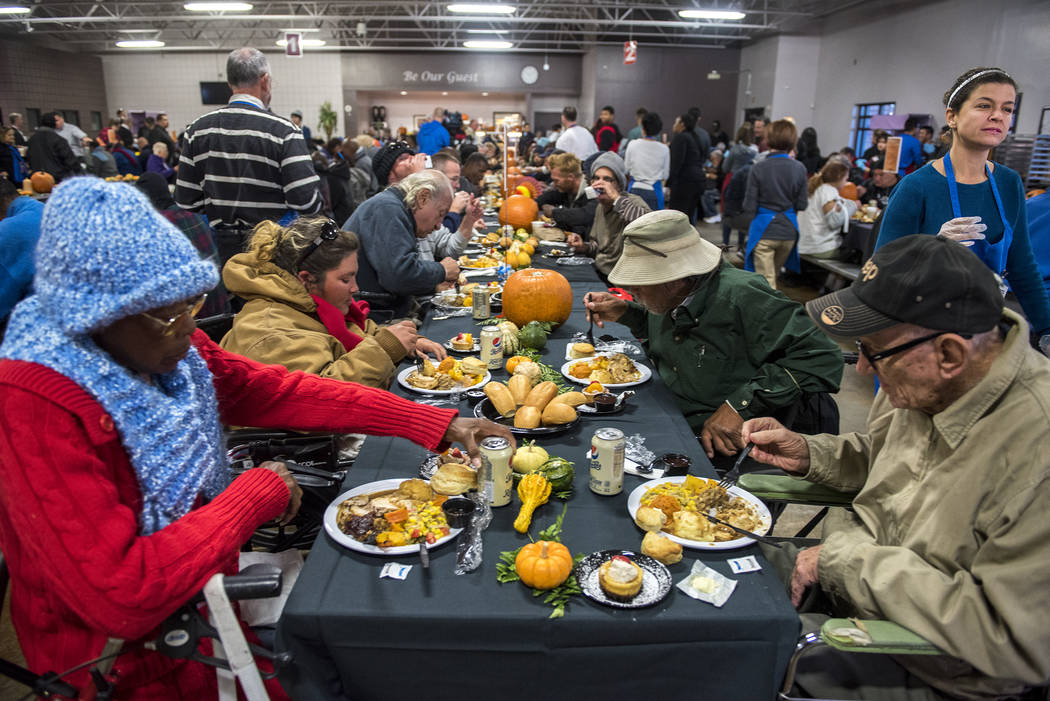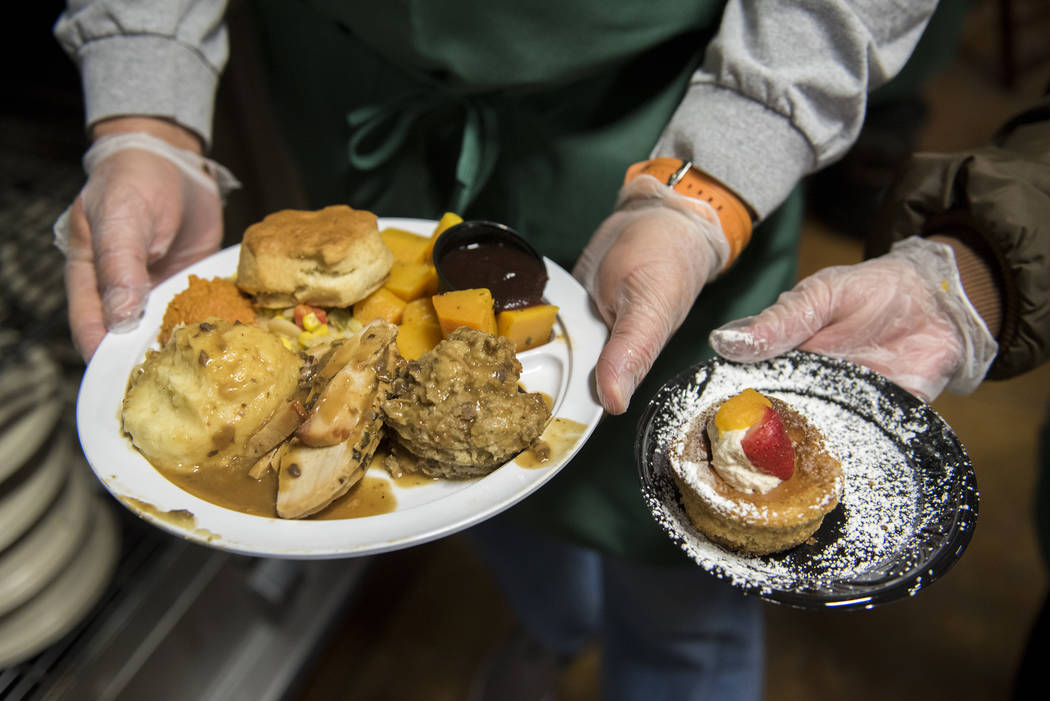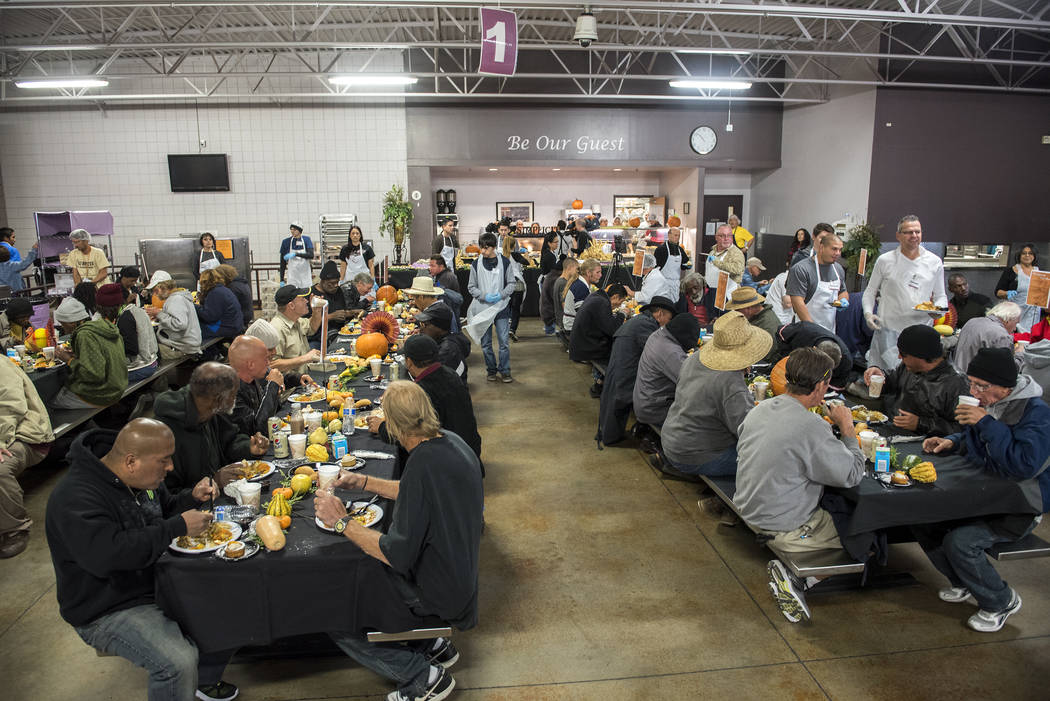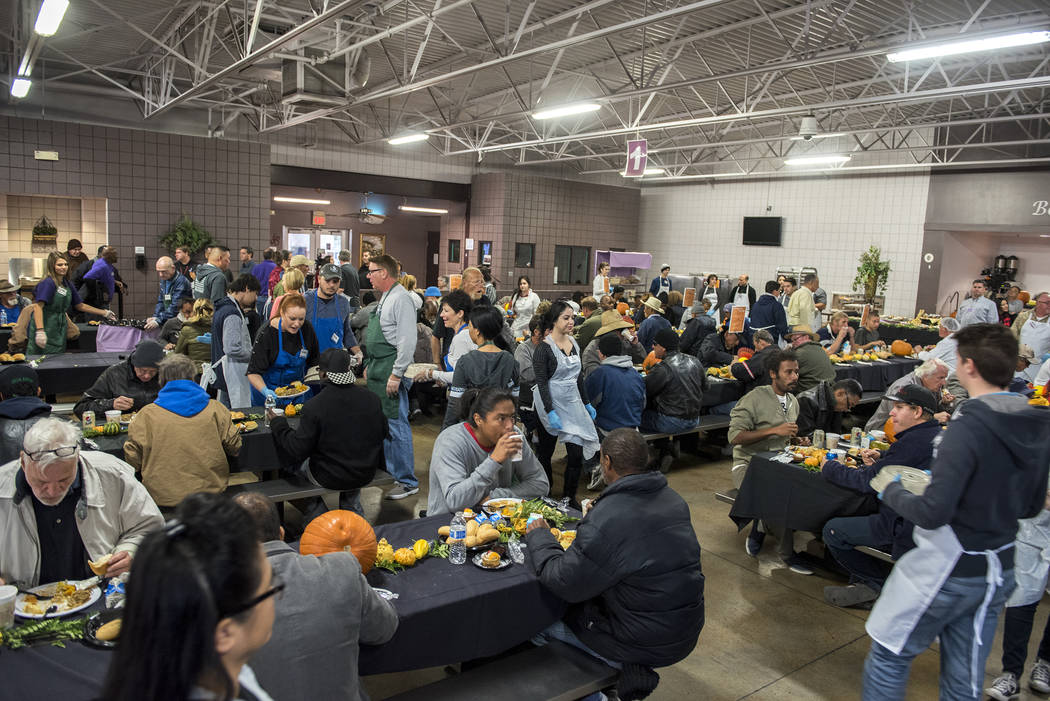 Think you'll be busy in the kitchen on Thanksgiving day? Try preparing a Thanksgiving feast for more than 1,000.
That's what staff members and volunteers at Catholic Charities of Southern Nevada will be doing Thursday as they get ready to serve up the agency's 52nd annual Thanksgiving community meal.
The organization's kitchen crew will arrive at 2 a.m. to begin cooking, and the free meal will be served from 10-11 a.m. in the dining room at the organization's campus, 1501 N. Las Vegas Blvd.
Also serving a traditional holiday meal for Thanksgiving will be the Las Vegas Rescue Mission, 480 W. Bonanza Road. Its turkey-and-fixings meal will be served from 3-6 p.m. Wednesday.
Representatives of the agencies each expect 1,000 to 1,200 Thanksgiving diners. Many will be homeless, but Deacon Tom Roberts, president and CEO of Catholic Charities of Southern Nevada, says clients also include financially vulnerable men, women and families.
"They're people I would call the working poor, who simply run out of money by the end of the month and use this meal to get by, as they do with our food pantry" and other services.
Bob David, donor relations manager for the Las Vegas Rescue Mission, said the agency last year served slightly more than 1,100 Thanksgiving meals, "and our number never goes down."
He, too, notes that the organization serves a diversity of clients. The notion that clients solely are homeless men is inaccurate, David says. "We had babies in our shelter last night. It's babies up to seniors, people well into their 80s, and everything in between."
The Las Vegas Rescue Mission has been serving Thanksgiving meals since 1970, David said, and also will be distributing 2,500 turkeys this weekend to people who are food-insecure.
Both agencies rely largely on donations and volunteers to carry out their mission. But both Roberts and David note that the need for both continues after Thanksgiving.
"We take volunteers every single day," Roberts says. "So it is a beautiful manifestation of the gift of service. It's not just about Thanksgiving or Christmas. It's all days."
Contact John Przybys at reviewjournal.com or 702-383-0280. Follow @JJPrzybys on Twitter.
By the numbers
Here's what Catholic Charities of Southern Nevada staff members and volunteers will prepare for the 52nd annual Thanksgiving community meal:
750 pounds of oven-roasted turkey
30 gallons of turkey gravy
500 pounds of Yukon potatoes
300 pounds of fresh green beans
400 pounds of stuffing
20 gallons of cranberry sauce
1,000 dinner rolls with butter
1,000 mini pumpkin pies