Las Vegas mosque remembers victims of mass shooting
October 9, 2017 - 9:49 pm
Updated October 10, 2017 - 12:28 am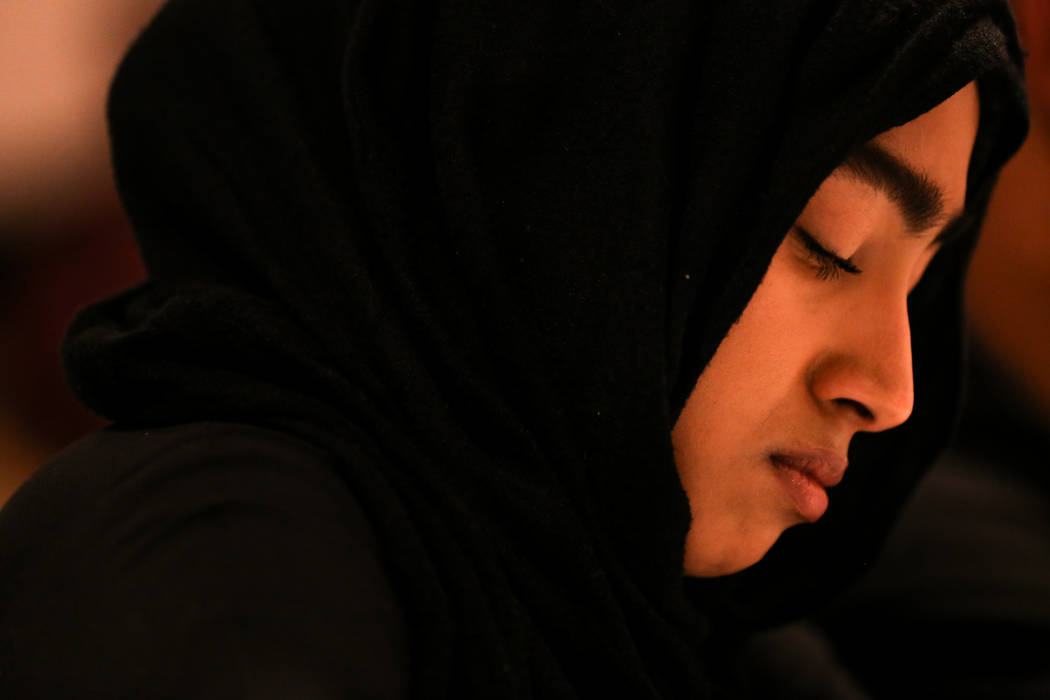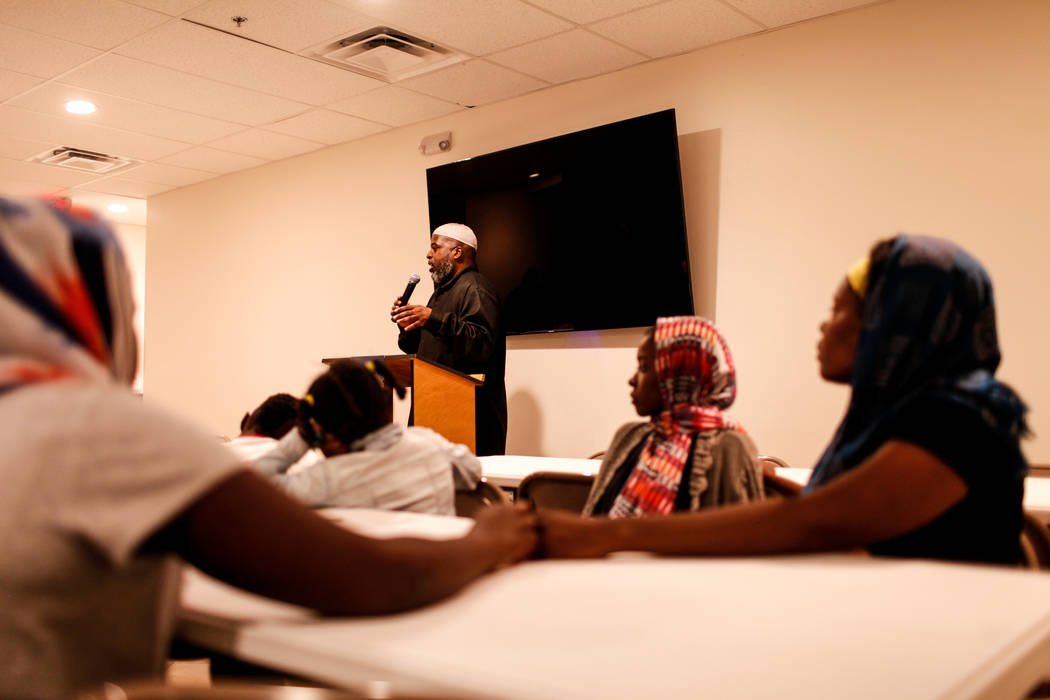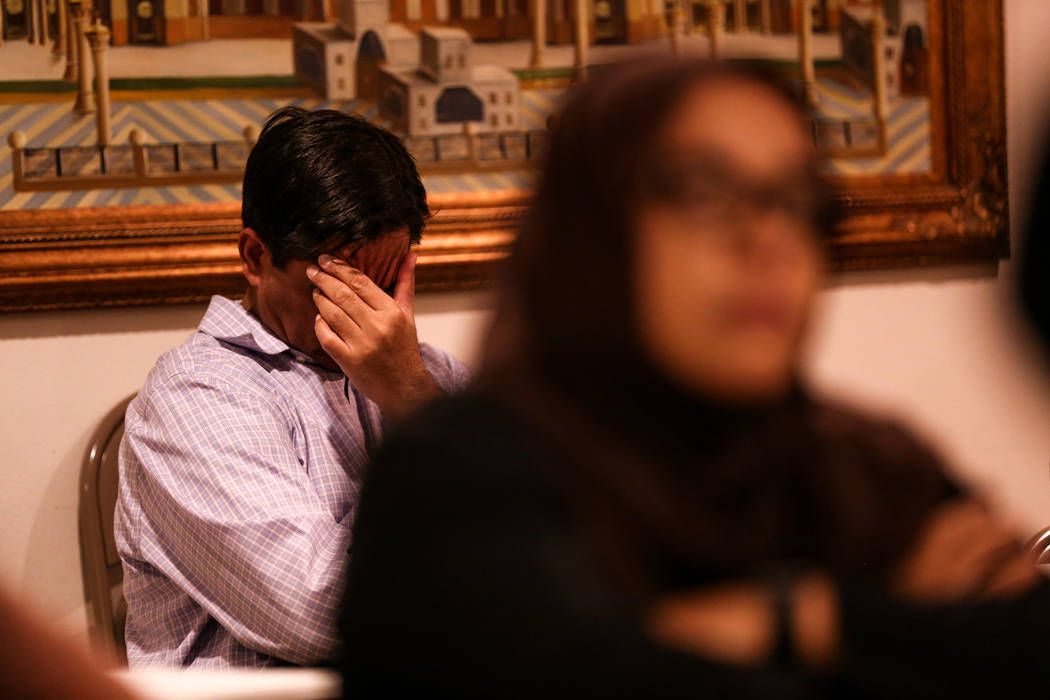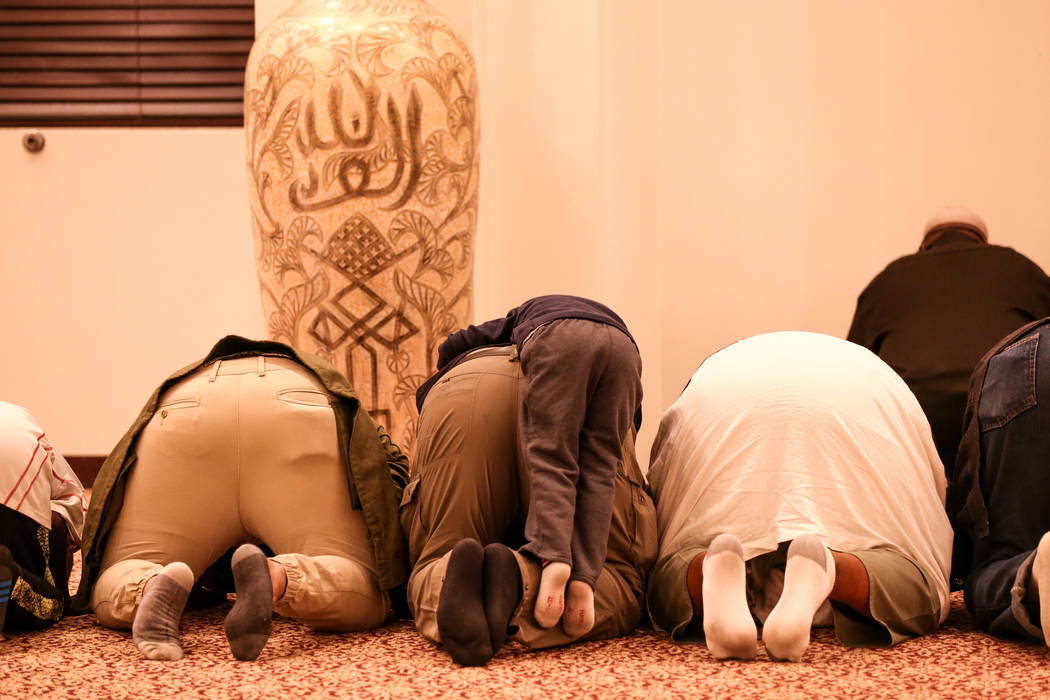 From the prayer room, a woman in a white hijab and sparkly sleeves held her hands close to her face, rocking back and forth. The men lined up in front of her at the Masjid Ibrahim Islamic Center.
"Subhana Rabbiyal Allah," Imam Fateen Seifullah said.
Those praying knelt on the carpet and leaned their heads toward the ground. A little boy wrapped his arms around his dad's back and prayed with him.
The mosque welcomed people of all faiths and backgrounds Monday night. And before their last prayer, they remembered victims of the Oct. 1 attack at the Route 91 Harvest music festival that killed 58 people and injured nearly 500.
"Las Vegas Muslims consider any attack on our city an attack on our faith," said Athar Haseebullah, the mosque's chairman. "It doesn't matter if the perpetrator is Muslim or non-Muslim, it makes no difference. It's a matter of human decency and harmony."
Aliyah Suba, a physician's assistant who works in mental health, said Monday that faith and mental health go hand in hand.
"We can't stay silent," she said. "This is an act of hate."
Suba said terrorism has no religion. "When acts of terror happen, we cross our fingers it isn't a Muslim," she said. "It's like a form of PTSD (post-traumatic stress disorder). We know how it's like to be accused and how it's like to be a victim."
Metropolitan Police Department officer Vince D'Angelo, who typically does community-oriented policing, stood in the back during the prayer. On Oct. 1, the nearly 20-year officer rushed to the Strip, ready to work.
"It's very intense," he said. "None of it makes any sense."
Ali Jai Faison, a former Army veteran, has been going to the mosque on North Jones Boulevard for 16 years. He was called by Metro that night to assist with triage.
"We're all human, we hurt as a family," he said. "When bullets start flying, we don't care about race or religion."
Faisal Suba, a local psychiatrist, said a worker in his office also was at the concert. She has trouble sleeping, night sweats and terrors.
"These are symptoms of someone who has gone to war," he said. "The greatest therapy people can get is the community knowing you're not alone."
Contact Briana Erickson at berickson@reviewjournal.com or 702-387-5244. Follow @brianarerick on Twitter.
Delivering relief
Islamic Relief USA is donating $10,000 to a fund to assist the families of the victims of the Oct. 1 mass shooting near theStrip.
"Words cannot explain the largest mass shooting in modern U.S. history that took place last Sunday," interim CEO SharifAly said. "The pain runs very deep. Islamic Relief USA's thoughts and prayers are with the victims and the victims'families. We also want to help in the healing process, supporting those who were physically or emotionally impacted bythis horrific attack"
The donation will go to the Islamic Foundation of Nevada, for disbursal. The money will go toward medical bills andfuneral expenses, among other items.