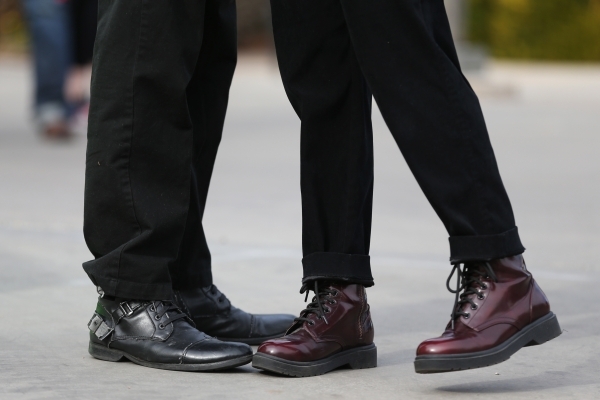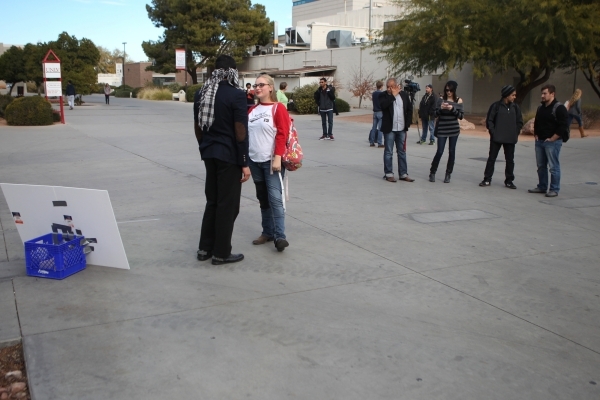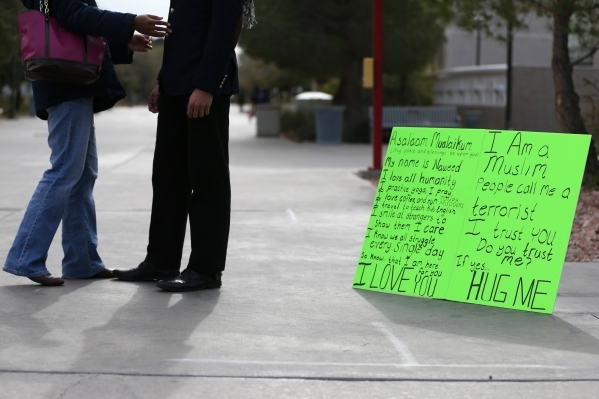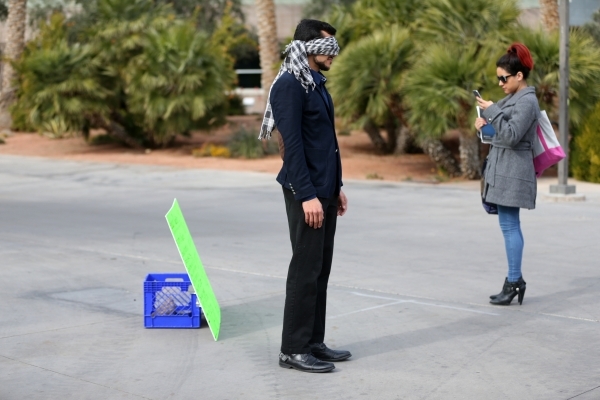 UNLV student Naweed Yusufzai stood blindfolded on a walkway at UNLV to promote acceptance, love, and trust for one another as a Muslim through hugs on Friday.
Dozens of people took a moment to read his message of trust, love and acceptance written on a cardboard next to him before moving forward for a hug.
Check out the gallery above.