Older members play leading role in advancing, preserving religious groups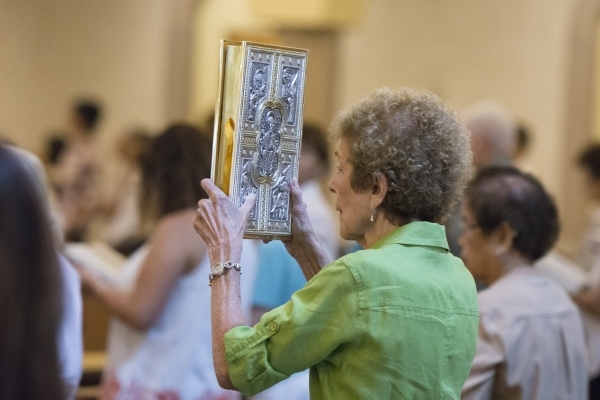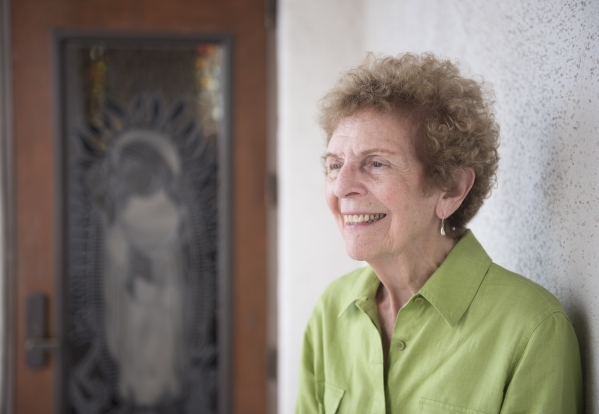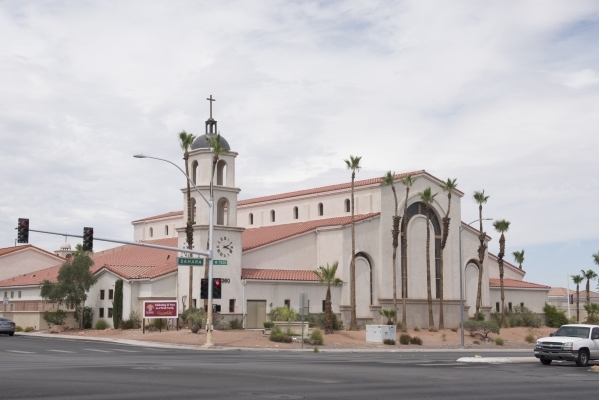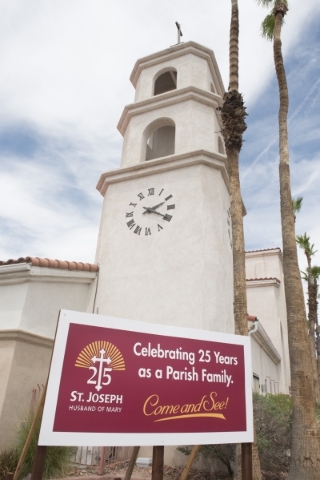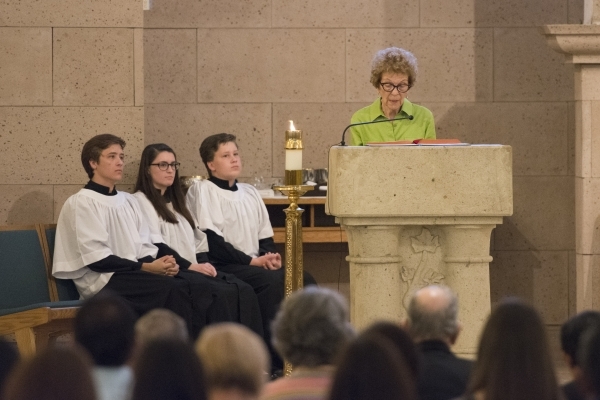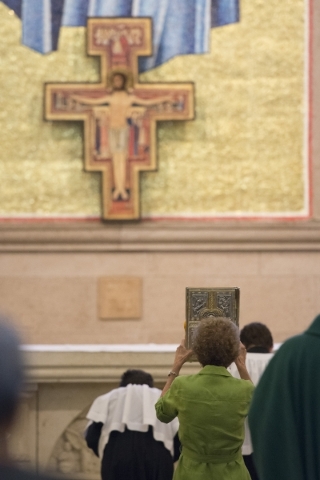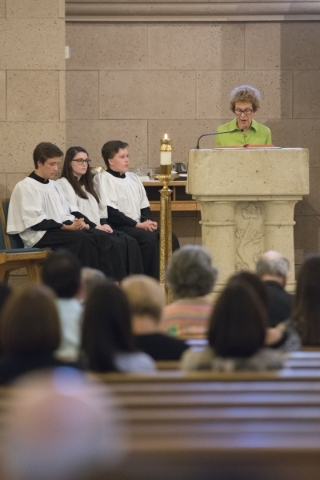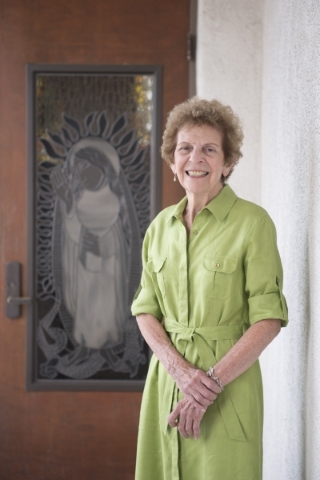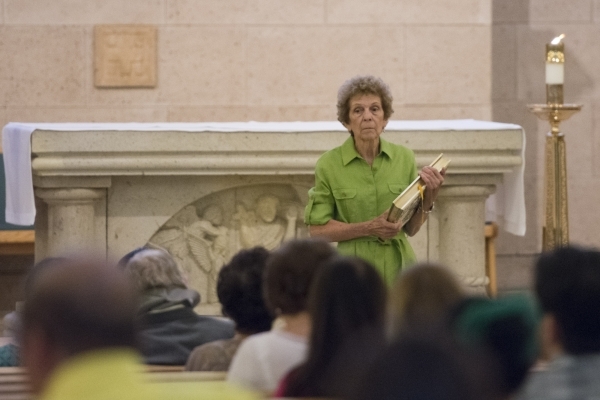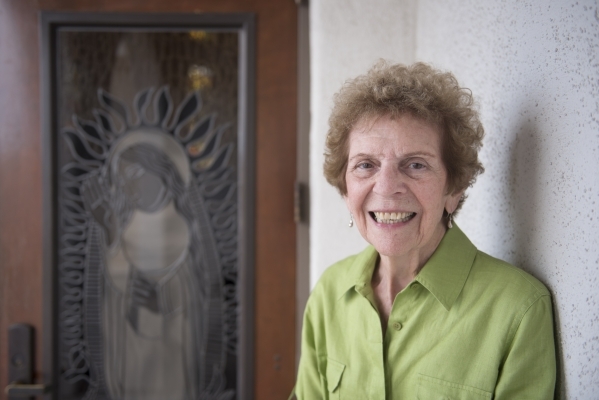 Editor's note: This is the first of a two-part series about faith and aging.
When Jan Barbour attended the Christmas Eve service at the Boulder City United Methodist Church two years ago, the idea was to watch friends sing and play music, not commit for the long haul. But, she's still going back.
Barbour, a 66-year-old retired teacher and school librarian, grew up as a member of the Congregational Church but stopped regularly attending any kind of religious services decades ago. On that fateful Christmas Eve, however, something started to click.
She noticed that most of the members of the small congregation were about her age and heavily involved in outreach work, from organizing a citywide Easter egg hunt and putting in hours at a Las Vegas food bank to raising money for mosquito netting to fight malaria in far-off countries.
Barbour said she "kind of hit the ground running," quickly getting involved in some of the projects. One of the first was a volunteer program stemming from the church's partnership with Nevadans for the Common Good. As part of the program, retirees serve as mentors for Nevada State College freshmen who are the first in their families to go to college. Barbour was partnered with a young woman working toward a degree in education.
"What has fascinated me is that this church is actually making a difference in the community. '€¦ To me, that's what it needs to be about, so I wanted to get involved in that," she said.
A lot of attention during the past several years has been given to the loss of younger congregants and how to bring them into the fold. According to the Pew Research Center, Americans ages 18 to 29 are, in fact, twice as likely to be unaffiliated with a religion compared with baby boomers who were the same age back in the late 1970s.
Yet, the graying of the congregation should not be confused with a lack of vitality or engagement. Older congregants are often the engine that keeps everything moving. They are the greeters at the church doors, the ones running the weekly prayer services or reading up at the lecterns.
In terms of a congregation's intention in the outside world, those who are 50 and older are sometimes incredibly involved in community outreach and, in some cases, a hands-on activism that would give pause even to today's socially conscious 20-somethings.
Wade Clark Roof, a University of California, Santa Barbara, professor of religious studies and co-author of "Bridging Divided Worlds: Generational Cultures in Congregations" (Jossey-Bass, 2002), noted that older congregants frequently have more time to give because they are often retired and no longer raising young families. Places of worship also provide the chance to make social connections and be involved in good works during a stage in life when many are focusing on giving back.
"I think what people see in that is personal conviction: I'm doing it not because I'm getting paid '€¦ I'm doing it because I believe it's important, I believe it makes a difference in this world. I think that's a strong motivation, especially for older people," he said.
The example older adults provide on the '€œwhat'€ and '€œhow'€ of turning words into actions that reflect faith-based ideals is significant, and younger generations may be watching them more closely than they realize, he added. Many of his students may not have strong convictions about religion at this point in their lives, but there is definitely a curiosity, he said.
"The role modeling is critical for those that are younger '€¦ and they may not even come out and say it, but models for what they want to be as they themselves age," Roof said.
The life experiences senior members bring to a congregation and the memories of a religion's culture and history also can be invaluable.
Joyce Herlands, 83, is a member of Congregation Ner Tamid in Henderson and works part time as its senior activities director. She has a bachelor's degree in therapeutic recreation and, over the years, has worked with the blind and has run programs in psychiatric hospitals and nursing homes.
After seven years of organizing senior programs at the synagogue, she is still amazed at what the older adults have accomplished throughout their lives and how those experiences enrich the congregation.
"Their backgrounds are so vast and so interesting, and it just rounds out the whole life experience, to hear about the past," she said.
Rabbi Sanford Akselrad noted that the older congregants at Ner Tamid bring a rich spiritual life in terms of their attendance at worship services and a deep, personal sense of the prayers. They also are the repository of the faith's traditions and history, and he often emphasizes this point directly from the pulpit.
"I think what's important to realize is that seniors bring a passion and joy and understanding of Jewish culture and a practice, that really sets a wonderful example for the generations coming up '€¦ and that's a very important relationship and responsibility," he said.
Perhaps one of the most visible examples of the involvement of older congregants can be seen through the work of Nevadans for the Common Good, an organization made up of 37 groups, most of them religious congregations.
The coalition's goal is to improve the community by educating the public and lobbying legislators on issues such as human trafficking, elder care, education and immigration. According to the group'€™s lead organizer, Robert Hoo, participation in the coalition heavily leans toward older members of various religious groups.
It is a fit that makes sense. They've had a myriad of careers, run companies, raised families and lived through economic ups and downs, so they bring leadership skills to the table and an understanding of the needs of a community, he said.
Some may believe that political activism is not a role that should be taken on by religious groups, particularly the older generations, "but if you look at the religious traditions, they've always been involved in these kinds of issues, that goes back to their core principles," he added.
Barbara Paulsen, a charter member of Boulder City United Methodist Church, puts in about 15 hours a week as a volunteer for Nevadans for the Common Good, including her work as one of the coordinators focusing on elder-care issues. Since retiring in 2013, her volunteer work has dramatically increased between local church activities and the coalition, she said.
A core philosophy of her religion is that "church is not a place that we go, it's what we do" and working with the coalition has enabled her to use her faith-based principles to help bring change among the most vulnerable in the community, she said.
"It's allowed me the opportunity to meet and engage with a lot of people from diverse backgrounds, different faith traditions, different ethnicities, different socioeconomic classes '€¦ to hear their perspectives, their stories on the issues. So it's been a great learning process for me," said Paulsen, who is 71.
Carolyn Leontos, a member of St. Joseph, Husband of Mary Roman Catholic Church in Las Vegas since 1993, started out as a volunteer at her church, filling roles such as lector, before becoming involved with nonprofit groups such as Catholic Charities of Southern Nevada and the St. Vincent de Paul Society, among others. Her faith-based volunteer work during the past several years has included everything from providing home visits to parishioners in need to lobbying legislators in Washington, D.C., on behalf of social justice issues.
The 77-year-old dietitian and professor emeritus with University of Nevada Cooperative Extension, noted that she has more time to give back since retiring in 2009. Yet, at the root of it all is a responsibility she has always felt to put forth her Christian ideals.
"We all need to be concerned about other people. I mean, that's just part of my whole life, really. We learned this as children: If other people need help, we offer it. We help do whatever we possibly can for our neighbor, whomever that may be," she said.
The younger congregants have it tougher in many ways, she added. These are times when parents are busy shuffling children back and forth to different activities, and rampant technology means the workday is rarely over, she noted. But despite the surveys and hand-wringing about the future of religious institutions, there is plenty of reason to be hopeful.
"I see great parents, college students doing amazing things, and young congregants getting involved at the church," she said.