Synagogue celebrates new Torah with ceremony — PHOTOS
February 12, 2020 - 1:02 pm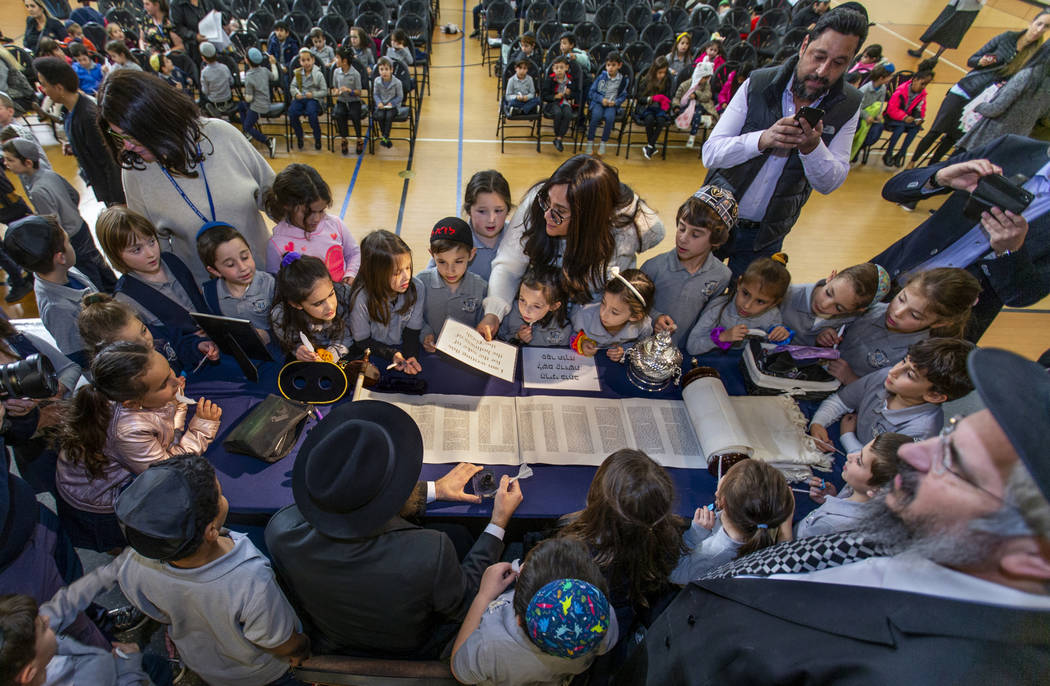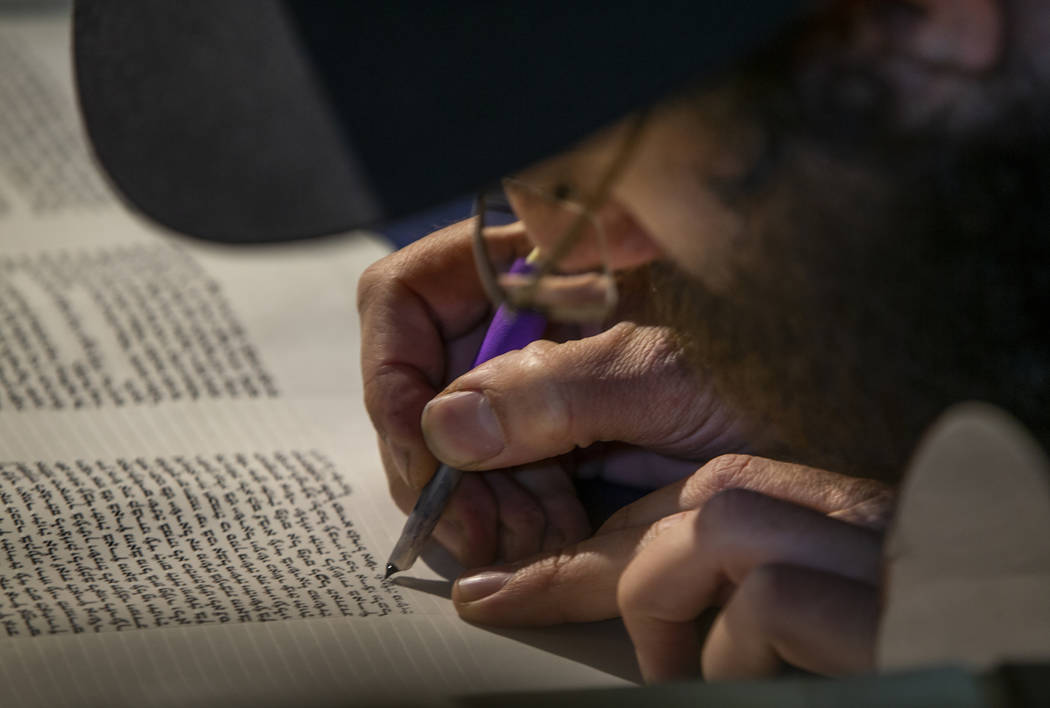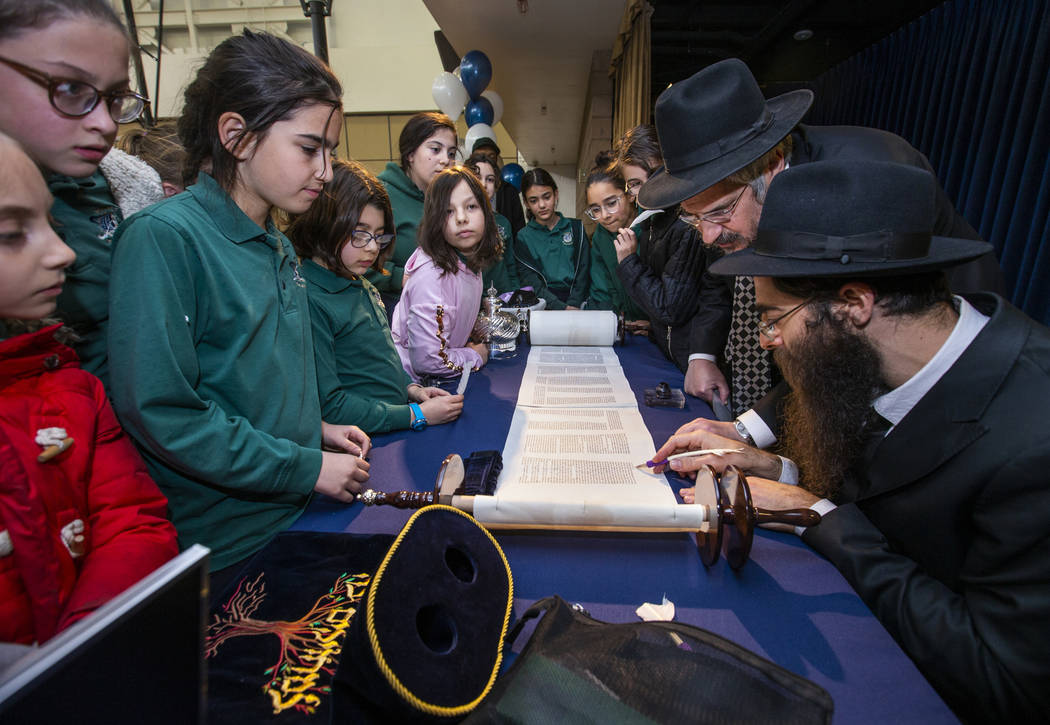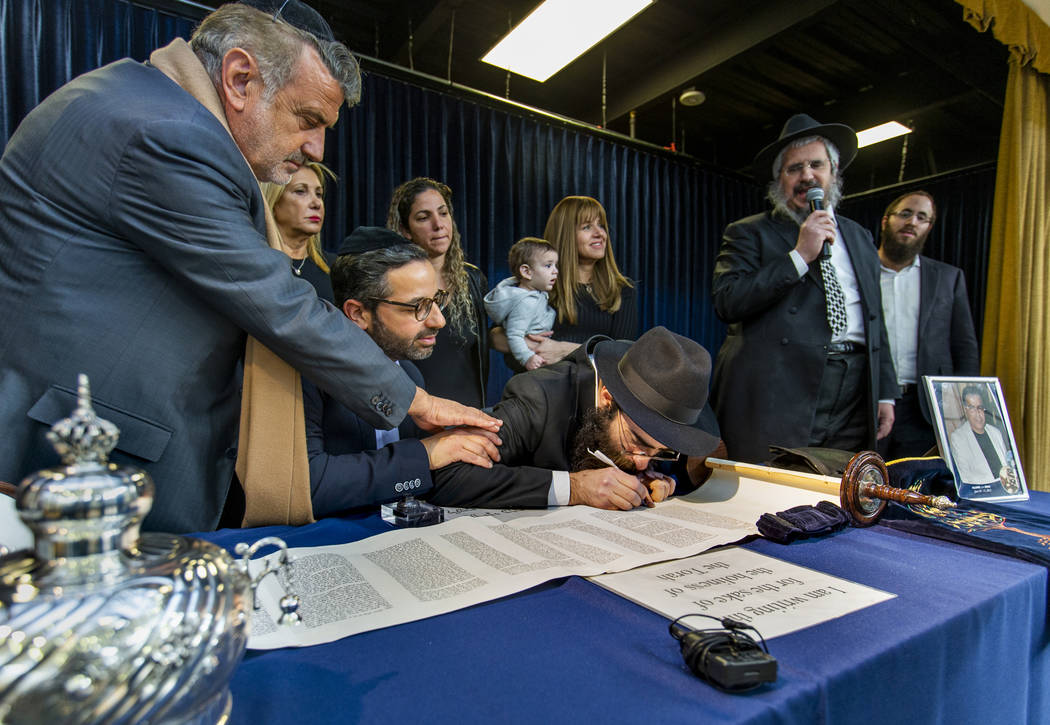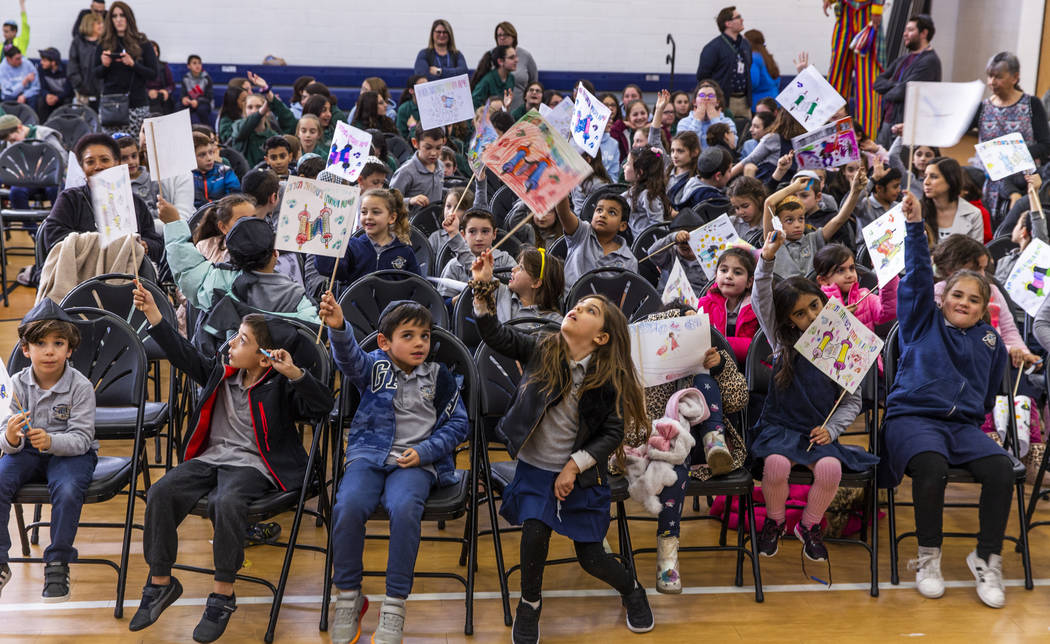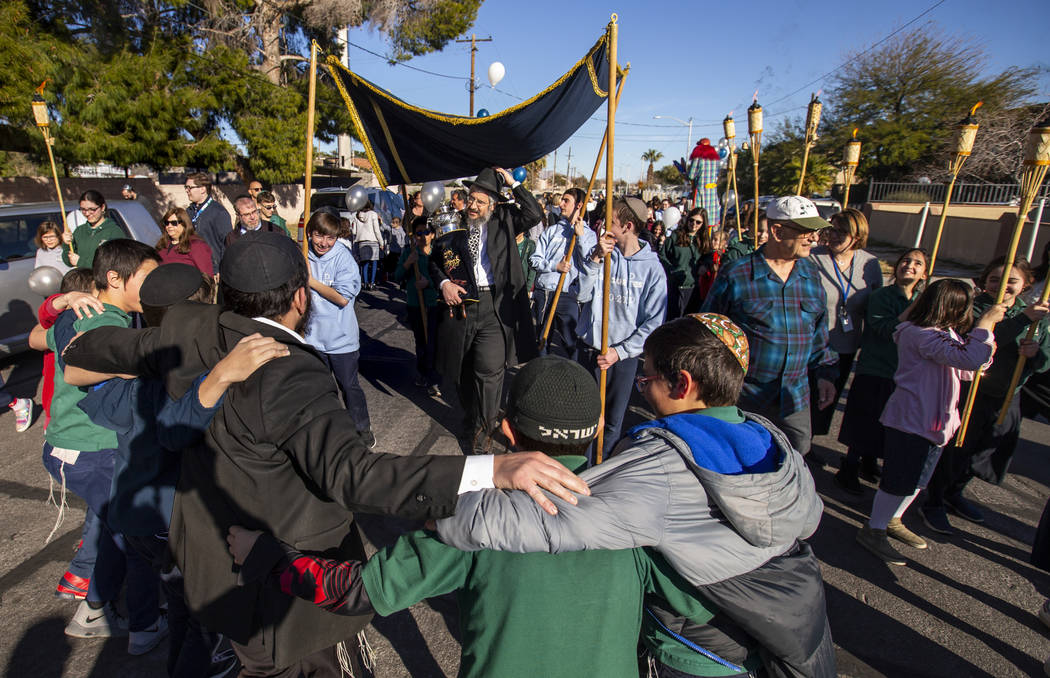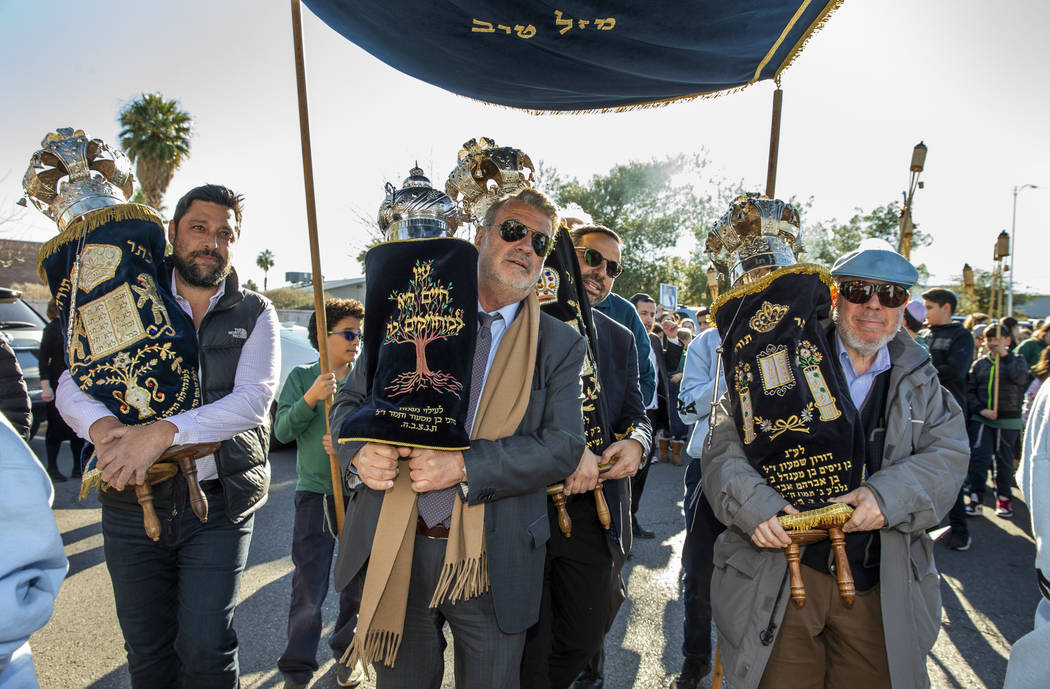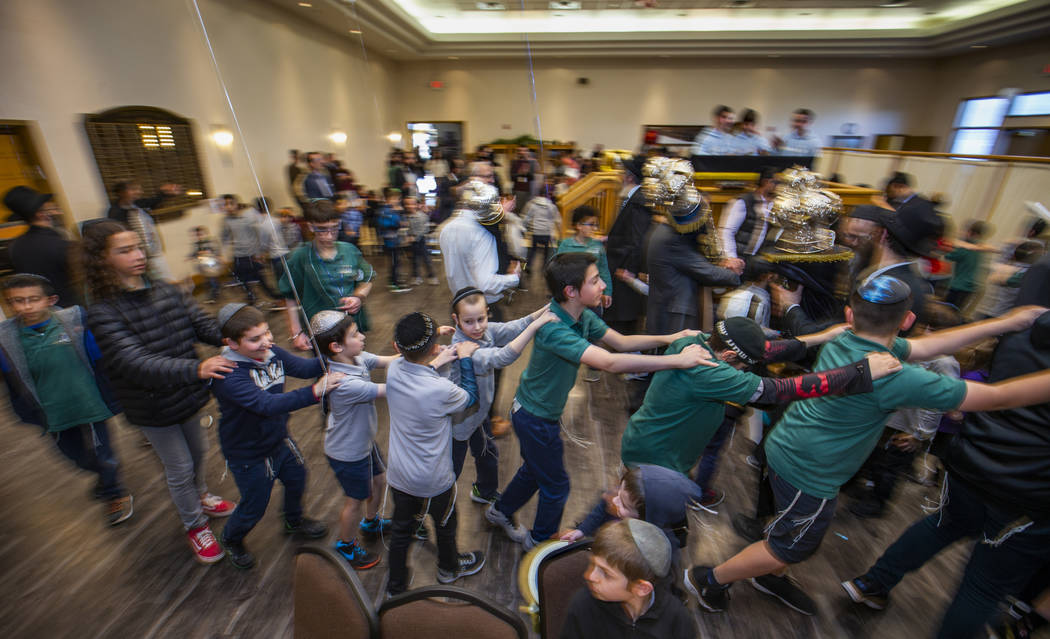 Rabbi Shea Harlig with Chabad of Southern Nevada on Tuesday conducted a welcome ceremony and celebration for a new Torah scroll from Israel.
The scroll was donated by Sonny Kahn, in honor of his deceased brother Mordechai Bitton.
After inscribing the final words on the Torah at Desert Torah Academy, 1312 Vista Drive, members marched and danced while carrying the new Torah through the neighborhood to the synagogue.