Renaissance Music Academy teacher helps children find their passion
April 28, 2016 - 10:59 am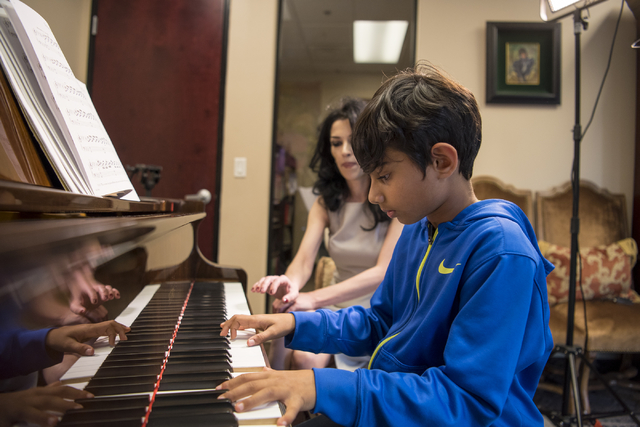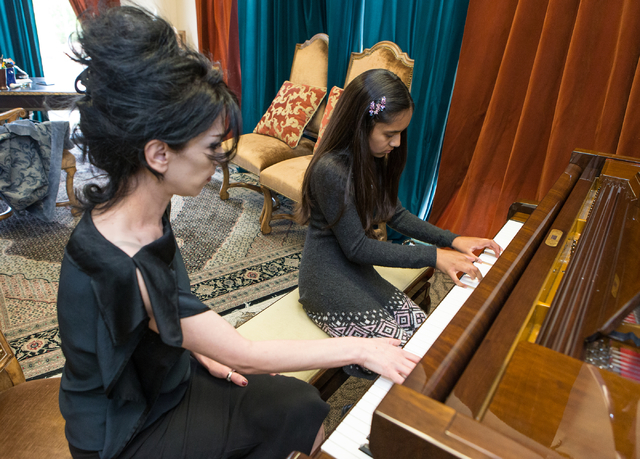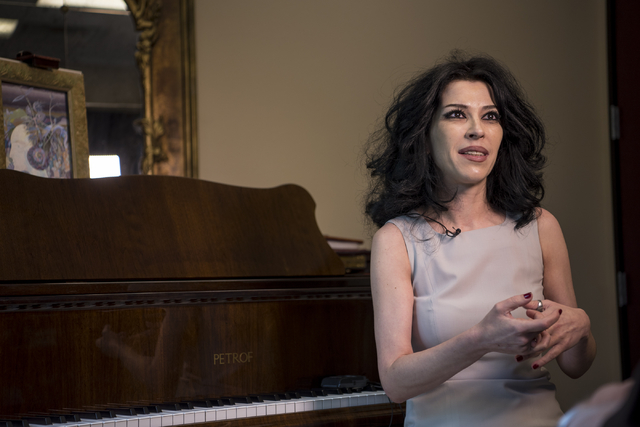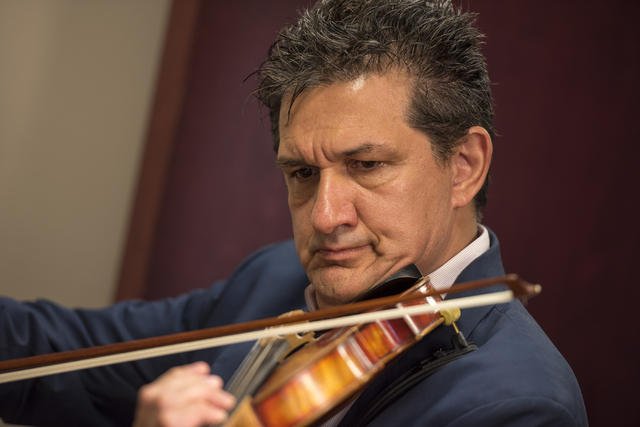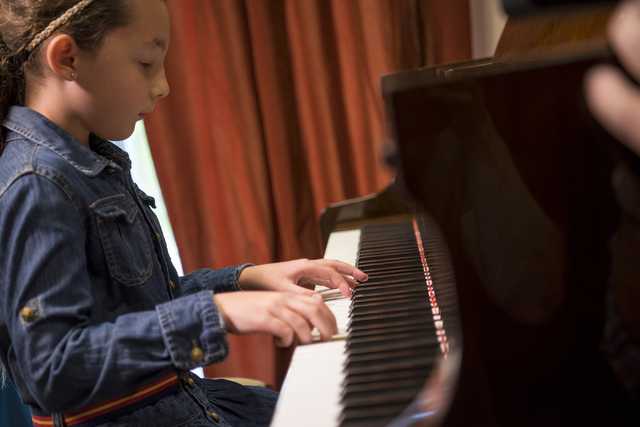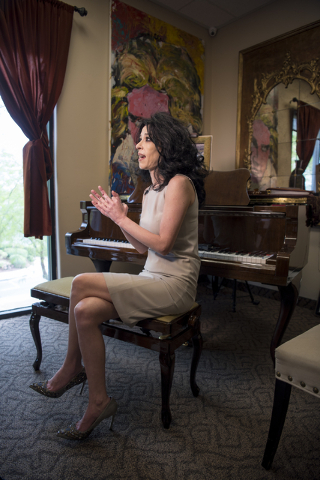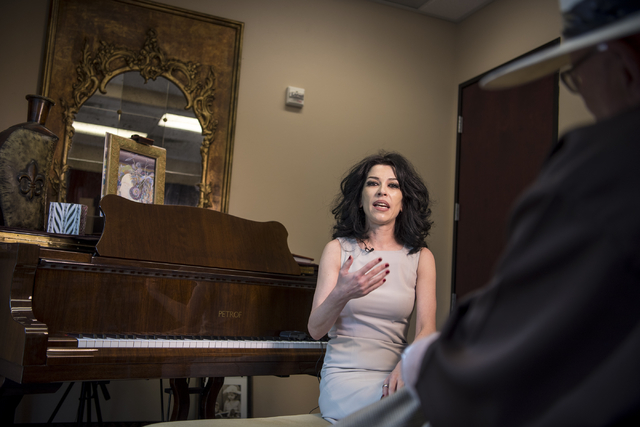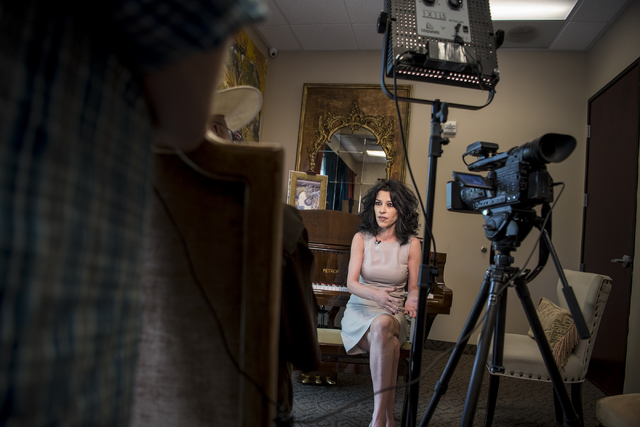 A little more than a year ago, soon after Jina Umakanthan turned 11, she set out to make her daddy, Dr. Branavan Umakanthan, feel better.
Unlike many of his patients, the interventional cardiologist didn't need a balloon catheter inflated inside an artery to help open a narrowing in his heart. His heart pumps just fine. Jina knew that what her dad needed — the regular soothing of his soul — wouldn't come from anything learned in a medical school.
"I told her that when I hear classical music well played, particularly Debussy's 'Claire de Lune' ('Moonlight') performed live, I find it soothing, that it takes away the stress built up from the operating room; it calms me," the doctor said recently between patients at the Nevada Heart &Vascular Center. "I told her that in a few years, when she had many more years of piano lessons, I looked forward to her frequently playing for me. Now, 'Claire de Lune,' it's a very complex classical piece — I played French horn myself, so I know how difficult it is. I certainly didn't expect her to be able to play it well soon."
Jina, however, with only five years of lessons to master French impressionist Debussy's difficult key and tempo changes, saw no reason that she couldn't learn "Claire de Lune," the dramatic third movement of the "Suite Bergamasque," included in the scores to movies as dissimilar as "Twilight" and "Ocean's 11."
"Miss Lilith always tells us that we're capable of playing music we love if we believe in ourselves," said Jina, now 12, as she waited for a lesson at the Renaissance Music Academy in Henderson. "It took me a year of practice and Miss Lilith showing me how to play note by note, but I got it and now I make my father feel better."
"Miss Lilith" is Lilith Tonapetian, a petite 44-year-old Armenian immigrant with long black hair who six years ago founded the music school on South Eastern Avenue. Students, ranging in age from 4 to early teens, arrive each afternoon after attending their elementary and middle schools. They love how she dances in waltz or gypsy fashion, sometimes casting aside her high heels, to give them a sense of the style of a piece. She also has been known to have a child lie under a piano she plays to give them a better sense of how much power a piece deserves.
She consistently sprinkles her teaching — her hands frequently playing air piano — with jewels of description that are delivered with the fervor of a Pentecostal preacher: "Play fast like wildfire going through the forest … Play so softly you can feel the air before your fingertips touch the piano … Play so your fingertips touch the water but don't get wet … Try to paint the moonlight with your playing."
That enthusiasm, Dr. Umakanthan believes, has much to do with his daughter's progress. "I'm amazed at what Lilith has done — Jina plays beautifully for me now."
On this day, Tonapetian, a concert pianist in the former Soviet Union, still basks in the glow of a March performance by her students in the Cabaret Jazz theater at The Smith Center for the Performing Arts. As she talks, the sounds of Bach and Chopin, played in nearby practice rooms by both piano and violin students, reach her office, which smacks of a 19th century European salon with its velvet draperies and Petrof grand piano.
"They all did so good, far above what anybody thought they could do … Jina was amazing," she said in heavily accented English. "Every child has talent. A good teacher finds it. Each child is different and you must find how to reach them. I have them love music so much that they beg for difficult music to practice. I don't ever say, 'It's not for you, sweetie.' I make them believe they can do anything they want. I dream to have a school with 100 students, not 30."
Parents have become true believers in the school, where piano, violin, cello, viola and voice students take from one to four private one-hour lessons a week, along with a mandatory one-hour weekly group class of music theory. An ensemble class, with students playing together on different instruments, is offered on Saturday. One of the school's piano teachers, Narine Petrosyan, composes original pieces for the ensembles.
"I think because all the teachers are so passionate about music at the school, it's contagious," said Sandeep Reddy, who has her 9-year-old daughter, Sanjana, a violinist, and 8-year-old son, Sachin, a pianist, enrolled in the school.
As Sachin finished practicing his scales and a Bach sonata for an elated Tonapetian the other day, she squeezed both of his cheeks. "You're so good," she said to the slightly embarrassed but beaming boy. After 4-year-old Katarina Rainey and 8-year-old Sophia Pinter finished pieces for their teacher, they walked off looking at other pianos.
"I like practicing with my fingers," tiny Katarina said as she showed off purple nail polish, "because I like fun."
Lesson packages, which include the music theory class, cost from $350 a month to around $1,000. When students aren't taking classes, they are still encouraged to come to the school to practice and socialize with other students interested in classical music. Many students, including 13-year-old piano student Nicole Bratu, do just that.
"It's great to be around others who also love classic music," she said. "A lot of kids do it. It's fun to practice there."
Tonapetian, who has two grown children of her own, has created the nonprofit Classical Music Foundation so she can make lessons available to children of modest means. "I don't want to refuse any student who wants to learn classical music. I want them to come here and be around other children who love it."
Danita Cohen, executive director of strategic development and marketing for University Medical Center, enrolled her 10-year-old twins, Mandy and Samanth Breen, in the school. "I thought at first they'd just be banging out 'Chopsticks,' but they're playing Bach and Beethoven and love to practice. They know stories about the composers, stories about each piece. The love the teachers have for classical music really comes across."
Before starting a child's first lesson, Tonapetian plays 20 classical pieces for them. "I want to see what they like so we can work on classical music they will love," she said.
To give a piano student confidence and a sense of how it sounds to have accompaniment, Tonapetian often has Valeri Glava, a concert violinist in the former Soviet Union and now a regular performer at The Venetian, play with the student. As 11-year-old Robert Sosinski practiced "Ave Maria," Glava joined him. "That sounds nice," Robert said.
Glava, a violin teacher at the school, is impressed by Tonapetian's passion.
"The children feel how much she wants them to love music," he said. "Her dream is to spread that love and she only has teachers who share that dream."
As Jina, a seventh-grade honor student, began to practice "Claire de Lune" — "I still practice it here at the school because I know I can make it better" — she closed her eyes and swayed to the music she created.
"I love classical music so much," she said after finishing. "It takes me to a different magical place, where I can enter and all my problems go away. I'm going to be a doctor like my father, but I'll aways have to play the piano. It gives me peace. It soothes my soul."
Read more from Paul Harasim at reviewjournal.com. Contact him a pharasim@reviewjournal.com and follow @paulharasim.