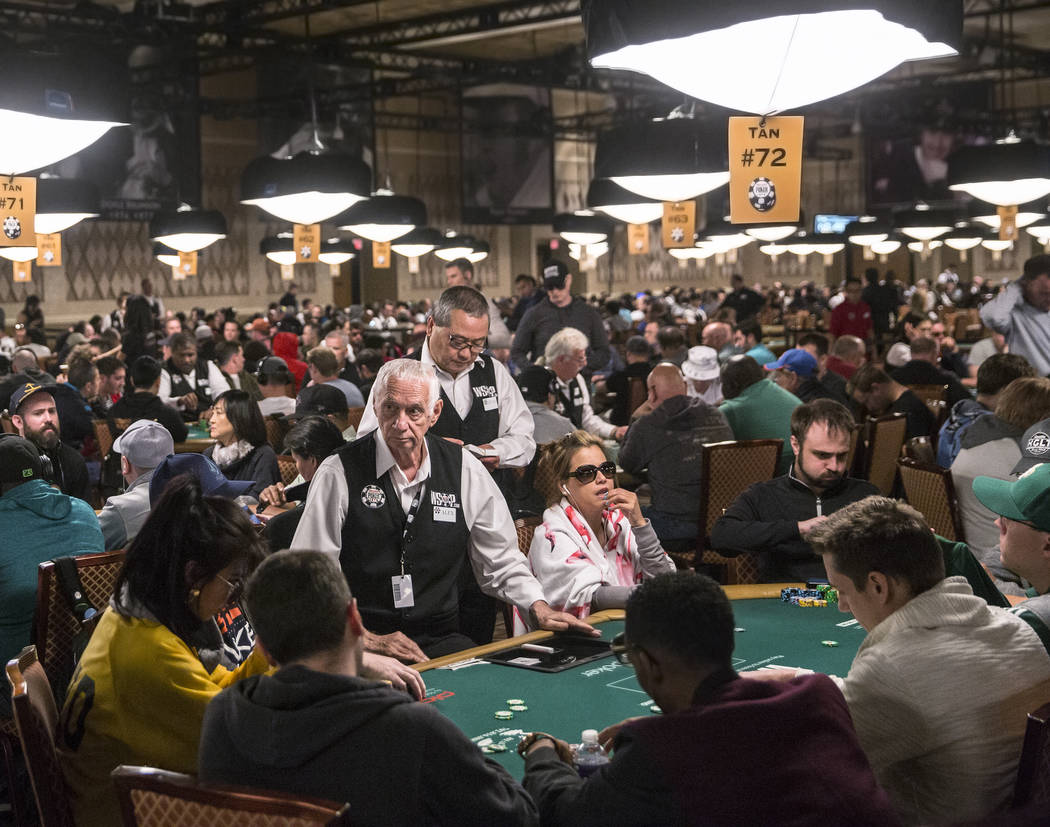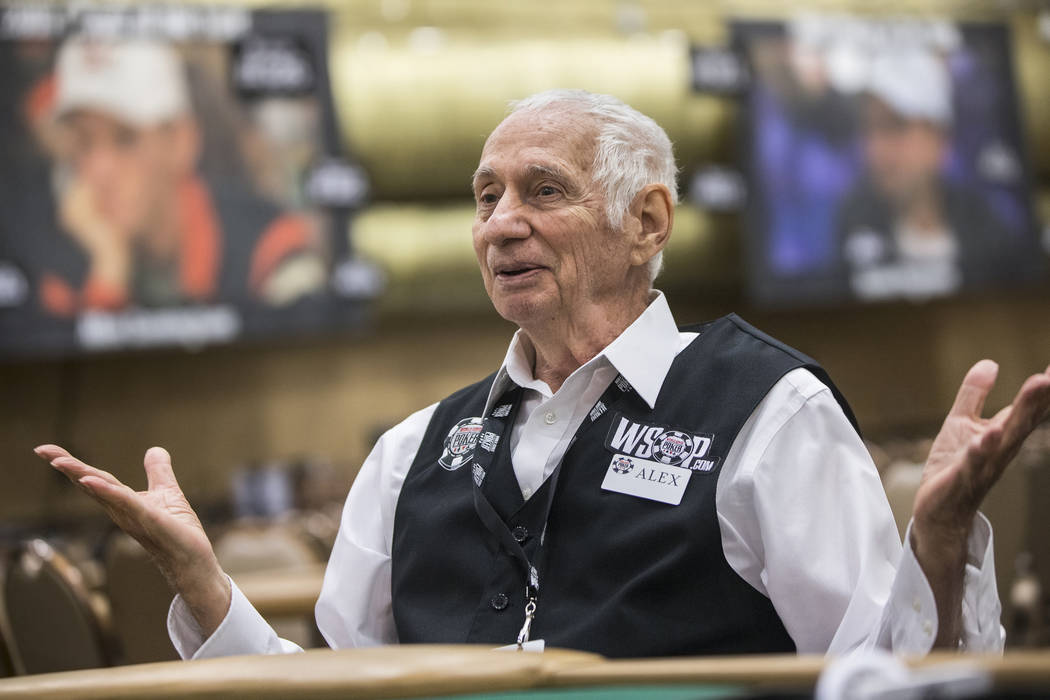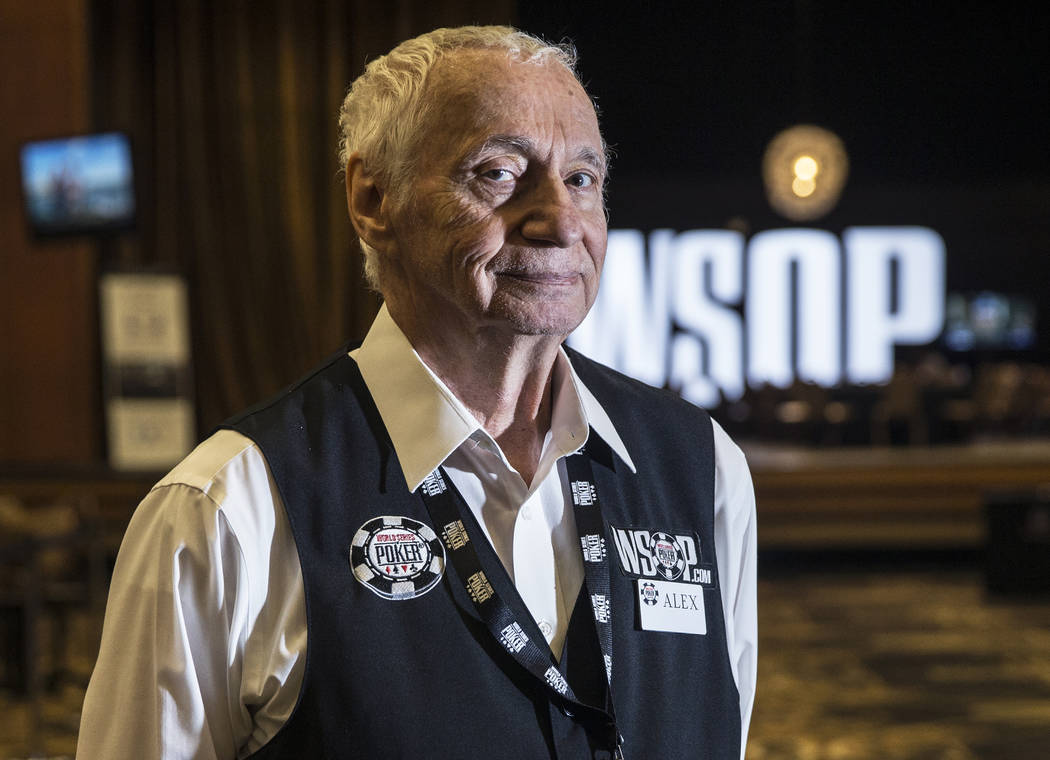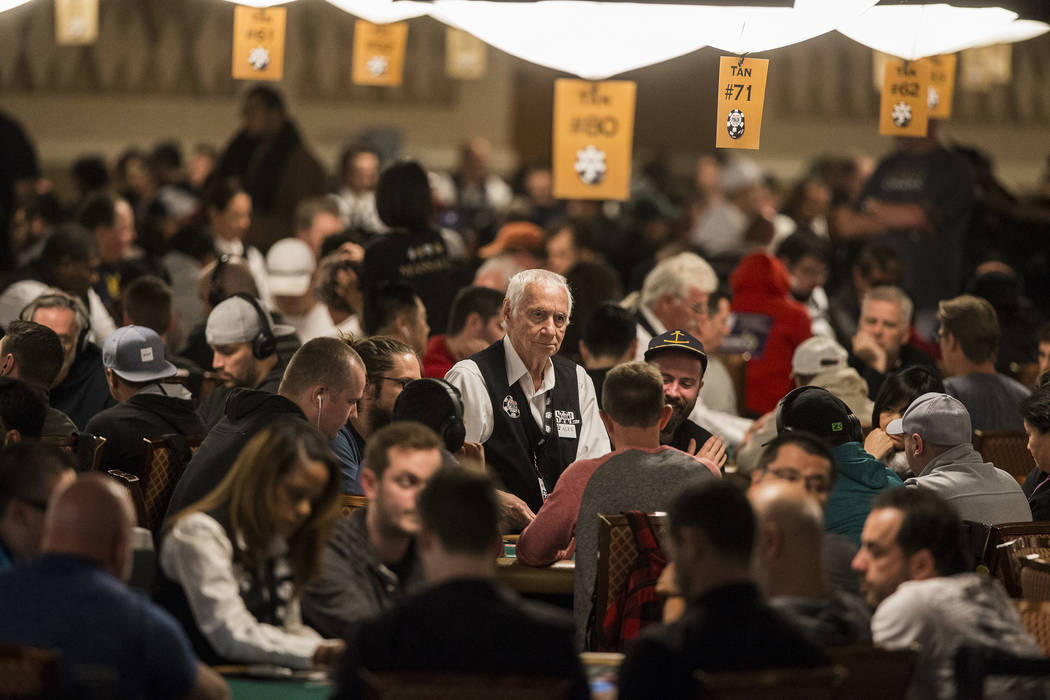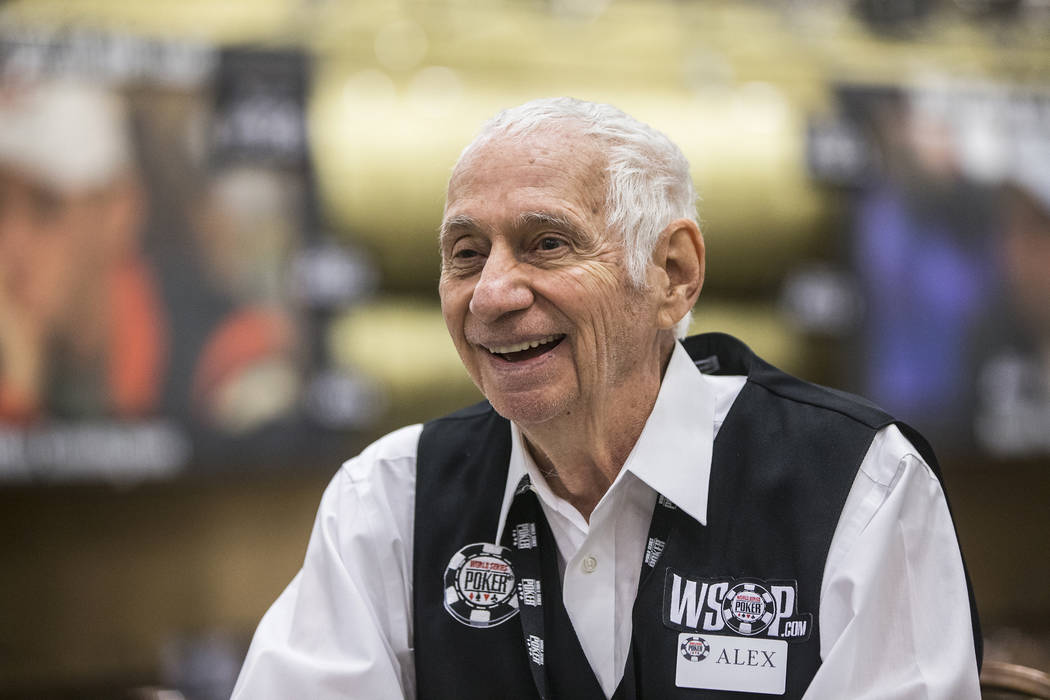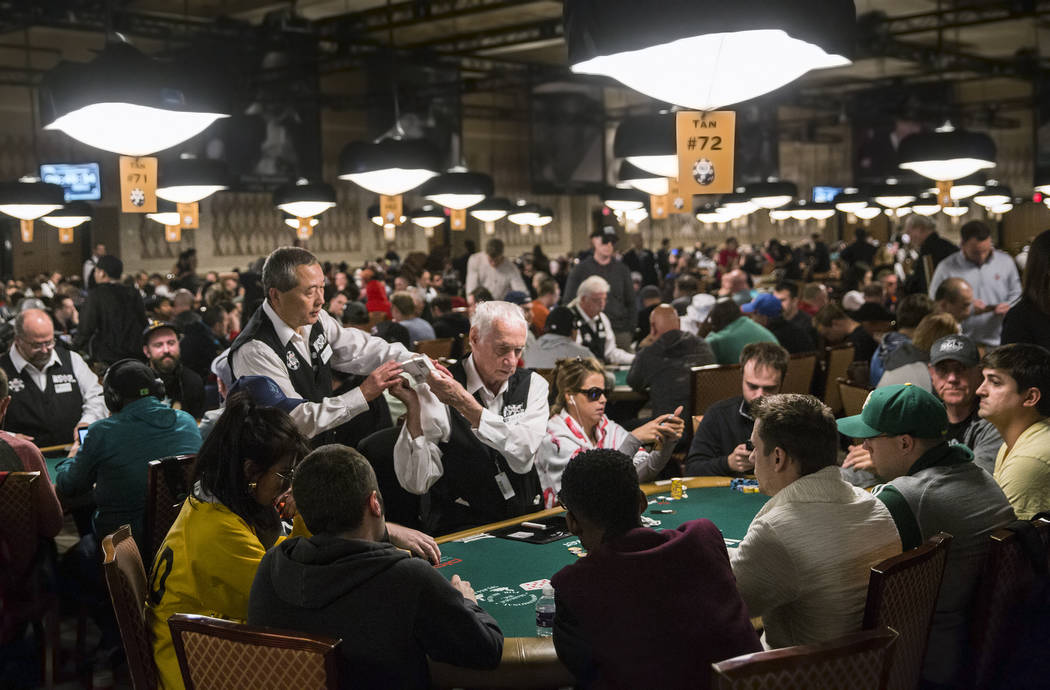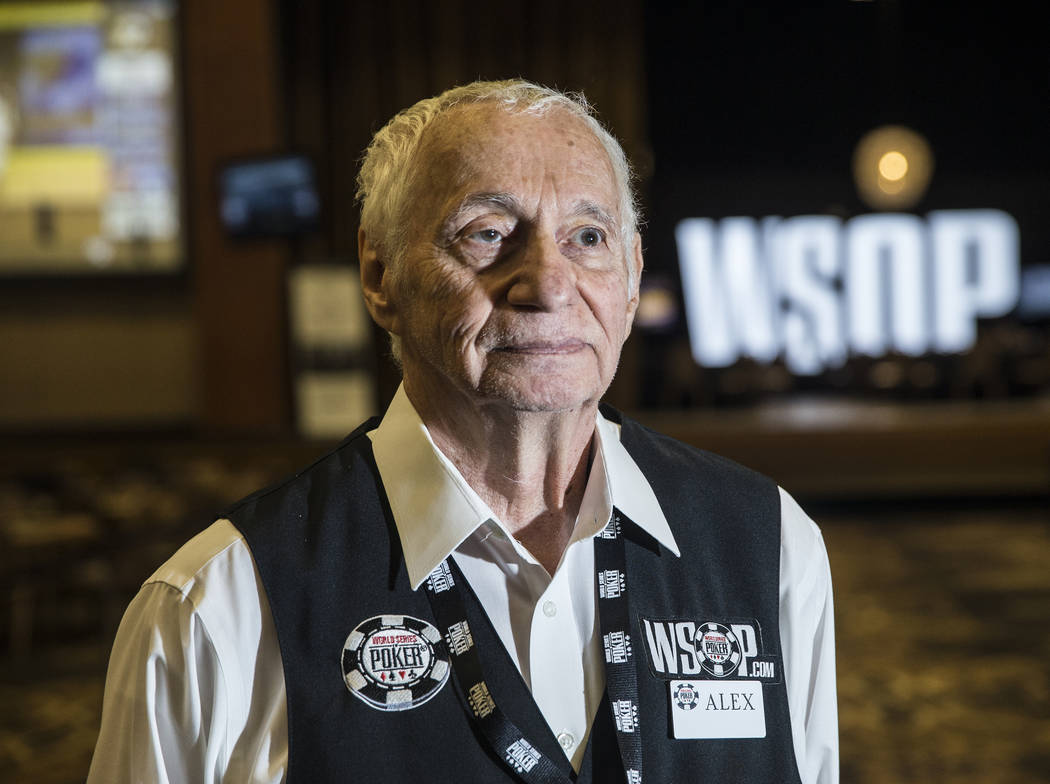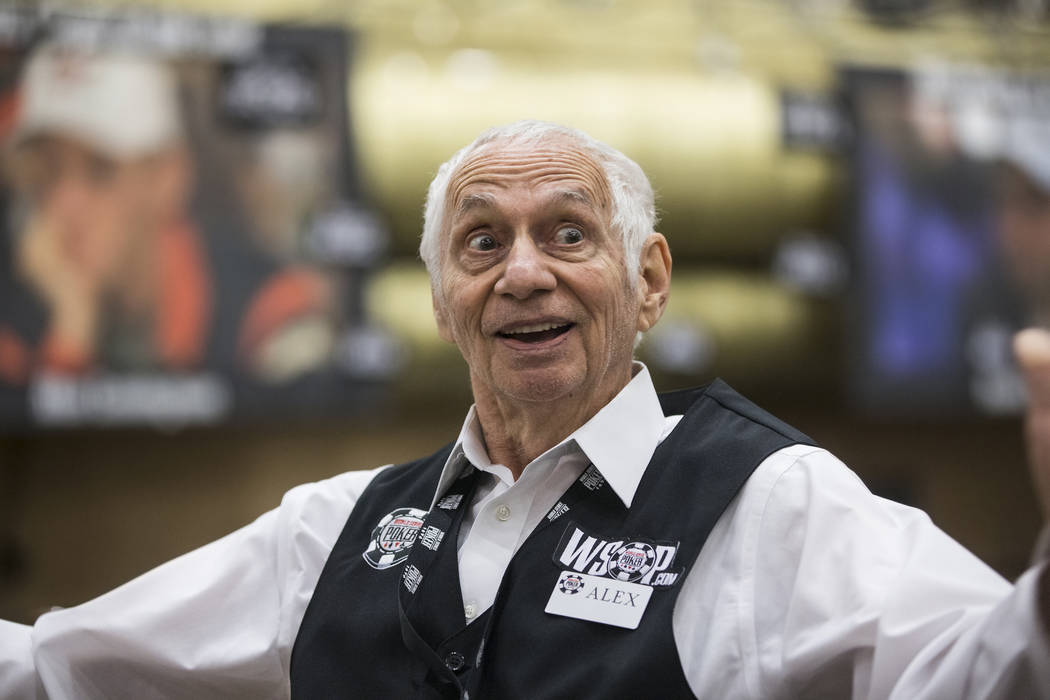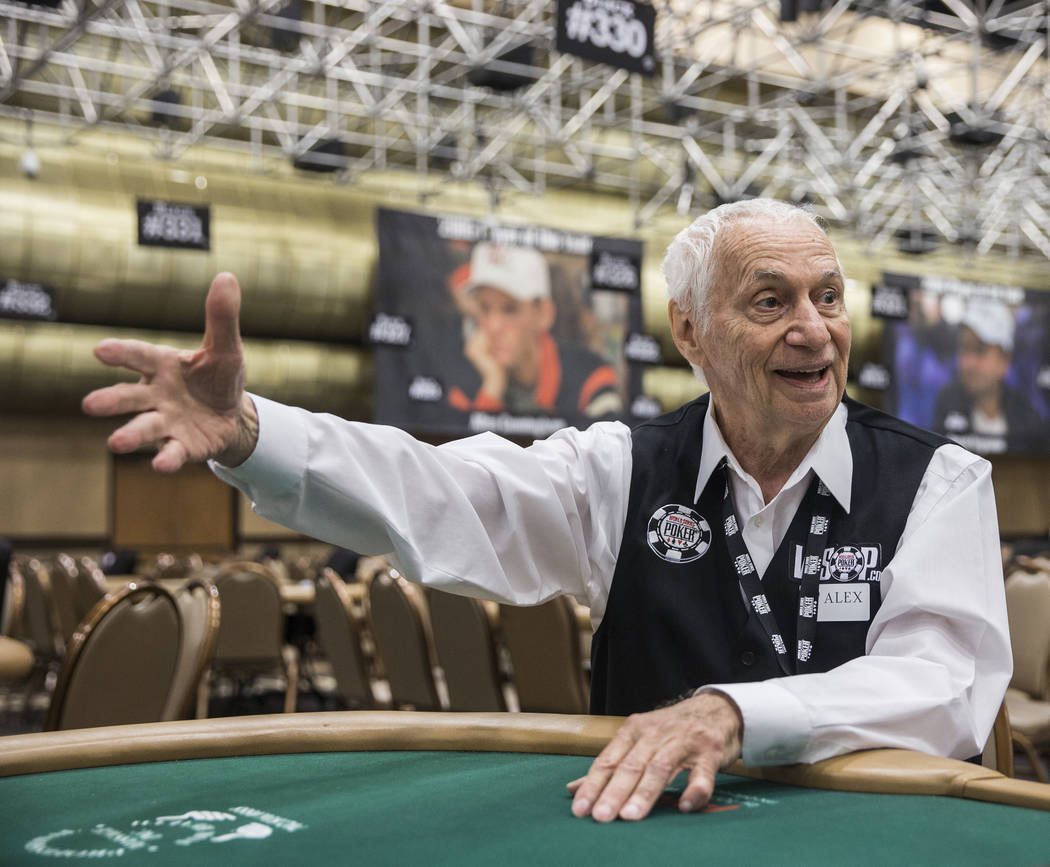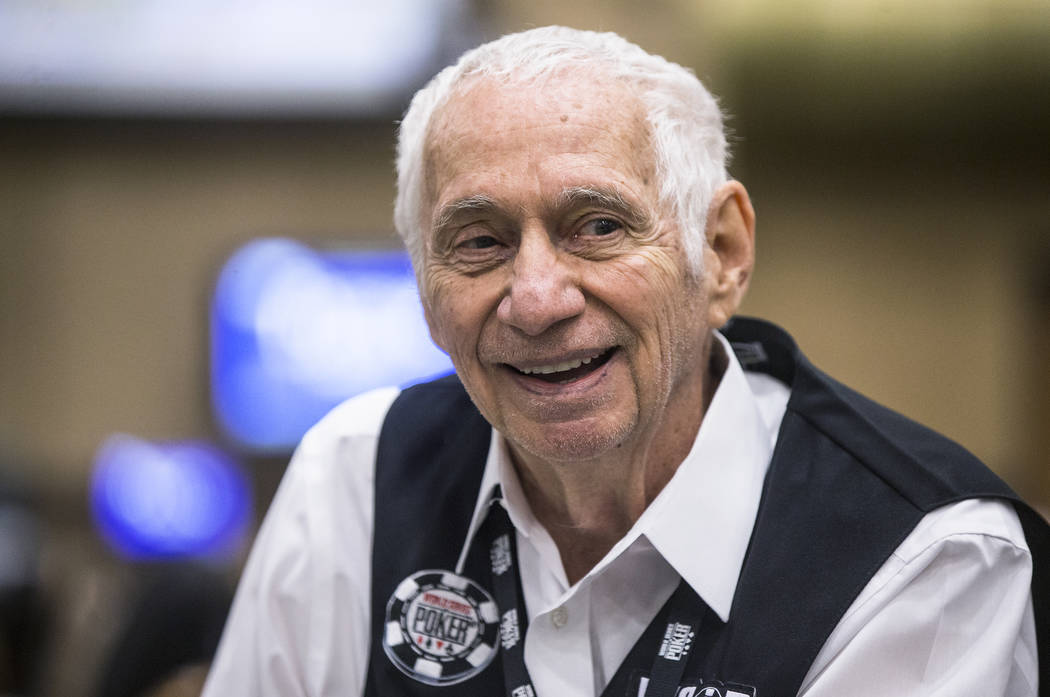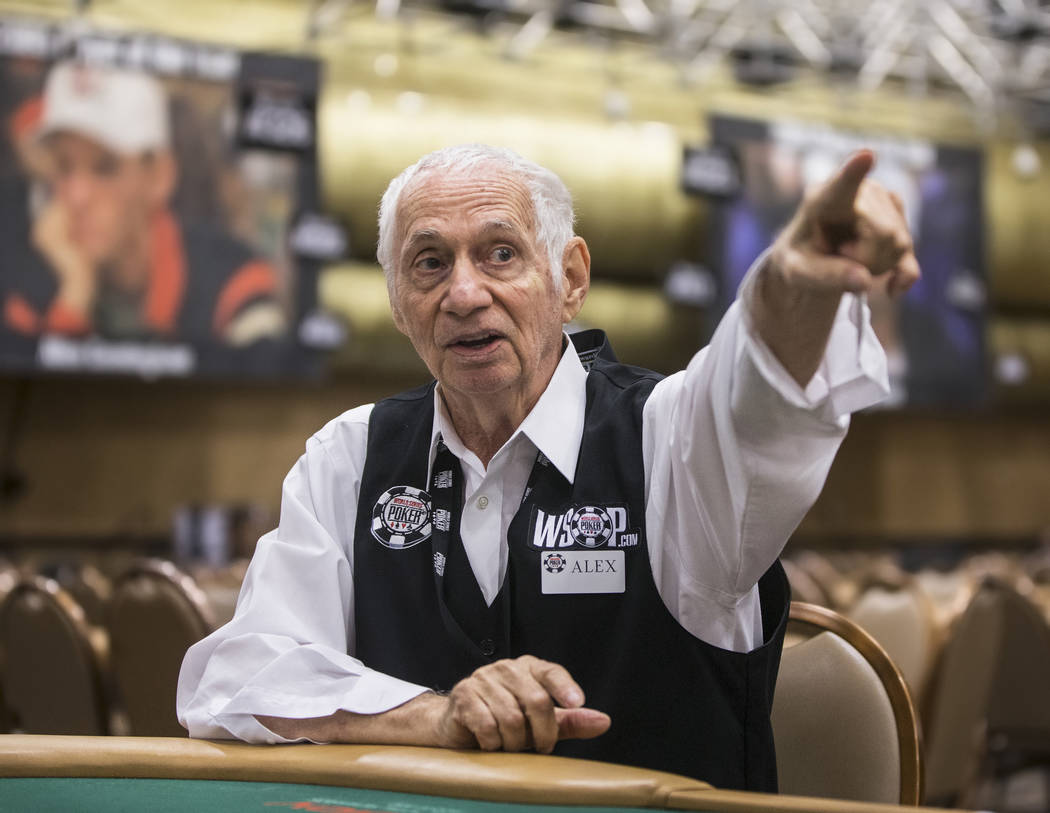 Alex Christoff didn't know it at the time, but his lifelong romance with poker and gambling had been written in the cards — or at least in the whir-and-clang of a slot machine — by the time he was just 12 years old.
Christoff and his family were driving from Ohio to California to visit a relative. During a stopover in Las Vegas, "we hit downtown, and parents do what they do and they turned me loose with a whole bunch of change," Christoff says. "I ran into various casinos — mainly the (Golden) Nugget — threw in some coins, pulled the handle and ran outdoors before they'd catch me."
"Then we moved on to Los Angeles," Christoff says. "But I fell in love with Vegas at 12 years old. And as things progressed, there's always been gambling in my life."
Christoff has been a gambler, a bookie, a card dealer and combinations of all three ever since. Now, at 77 and after retiring from his career as a Las Vegas casino dealer and moving back to his native Ohio, Christoff continues to indulge his lifelong passion for cards by returning to Las Vegas each year to work as a World Series of Poker dealer.
This year's event began May 30 and runs through July 17 at the Rio. And although records that go back to the earliest years of the WSOP aren't available, Kim Smith, who supervises the tournament's dealers, says Christoff easily is, at the very least, one of its longest-tenured dealers.
Taking chances
Christoff's gambling life began in Sandusky, Ohio, on the shore of Lake Erie between Cleveland and Toledo. By high school, Christoff was organizing poker, blackjack and dice games in neighborhood attics, basements and garages, mostly with friends, although, he says, "by the time we were teenagers, heaven forbid, I had three or four fathers who were showing up with their kids."
By his early 20s, he was working in a General Motors plant and running football parlay cards for an area bookie, passing them out to co-workers and keeping 25 percent of whatever he turned in. By age 23, he was printing his own cards, offering gamblers higher payoffs and eventually expanding his services to other cities even while continuing to organize poker and dice games on the side.
The appeal? "The exhilaration," Christoff says. "The highs and lows. The emotion. It's very addictive."
He even was able to avoid — mostly — the radar of both law enforcement and the mob. Sandusky "was a small place, 20,000 people," he says. "Everybody knew everybody, and they very nicely looked the other way.
"As a matter of fact, we had an unwritten law: If a person got really jammed up, we'd give them their money back if they never played again. All it would take was a wife complaining to the police, 'Hey, Joe Blow lost his money.' We never wanted to hurt anybody. It was more (about) fun. Making money, but having fun."
Eventually, however, "the city prosecutor came and said, 'Alex, you're getting to be too high-profile.' They knew I was a family guy, they knew I worked at General Motors. They said, 'We don't want to arrest you, but you have to leave town for a year. Sign this document or face arrest.' "
"I said OK," Christoff says. "That's when I came to Vegas."
Career-bound in Las Vegas
Christoff moved to Las Vegas in 1974, found a job at the Golden Nugget poker room and moved his wife and four kids out here a month later. Over the next several decades, Christoff worked several area poker rooms, "just a progression of various spots," he says. "I did have some ability and some charisma, and times were ripe for a person like myself."
The late '70s was a great time to work in Las Vegas, Christoff says. "It was a small family. You knew every dealer in town and every dealer knew you. It was pretty friendly. You did your job, and you took off your (work) clothes and put on our next clothes and moved to the other side of the table and started playing."
Christoff dealt his first World Series of Poker in 1976 while working at the Stardust. He was chosen for the job by what was then an informal process. "Your name became known," Christoff says. "Everybody knew everybody, so you would go down either a shift you're not working or on your day off."
He's worked every World Series of Poker event since then, returning to Las Vegas every year since retiring in 2004 and moving back to Sandusky. Along the way, he's dealt to some of the game's best poker players and become acquainted with people he considers to be some of the industry's best managers.
"I love the ambiance and I love watching the (game's) evolution," says Christoff, who jokes that he keeps getting invited back because of "nostalgia. They feel sorry for me."
About 1,500 dealers work each year's tournament, and some are invited to return. Smith calls Christoff both an "outstanding employee" and "a fantastic dealer who has knowledge of the game."
Each year's trek to Las Vegas also serves a family reunion for Christoff and his wife, Joyce, who usually makes the trip with him. After the tournament, they visit children who live in Las Vegas, St. George, Utah, Beverly Hills and San Diego.
"We've been together 60 years. We were high school sweethearts," Christoff says.
"I have a little bit of con to me, and my greatest score was convincing my wife to marry me. She's a phenomenal lady."
Why does he keep coming back every year? "It's like being a police officer, like being an athlete, like being a soldier," Christoff says. "I want to smell the gunpowder and watch the sparks fly."
He smiles. "I want to be the smallest part of the biggest thing in the world."
Meeting Mr. Boyd
During his decades working in Las Vegas, Alex Christoff has dealt for or met many of the people who helped to make Las Vegas what it is.
Some of those encounters have been particularly memorable. Take Bill Boyd, holder of four World Series of Poker bracelets and, at the time Christoff moved here and was looking for a job, the Golden Nugget's director of operations and overseer of its poker room.
Desperate for a job, Christoff went to the casino and asked for Boyd. A cashier directed him to the hotel's coffee shop, which Boyd was leaving with three suited men. As Boyd was leaving, Christoff blocked his way.
"I said, 'Mr. Boyd, I'm from Sandusky, Ohio. I've dealt poker for years and I can't seem to get a tumble in Las Vegas.' He said, 'We're not hiring right now, but get back intermittently and we'll consider you.'
"He stepped around me, and I stepped back in front of him and said, 'Mr. Boyd, I have a wife and four children. I need to work very quickly.' He said, 'Just go over to the cashier and give her your name and phone number, and we'll call you if we need you.'
"He walked around again. For the third time, I stepped in front of him. I grabbed him by the arm — this is the most crazy thing I ever did in my life — and I said, 'Mr. Boyd, you're either going to give me a job right now or call the police and lock me up, because I'm not leaving here without a job.' I said, 'I'll clean ashtrays or sweep the floor, but I've got to have a job now.' "
Christoff laughs. "He looks at me and busts out laughing and said, 'Kid, if you want to work that bad, you're hired.' "
Christoff chalks it up to Boyd and other gaming pioneers of his generation appreciating, as he puts it, "moxie." But, during that era of Las Vegas' history, isn't it also at least as likely that the story could have ended with Christoff bleeding in a back alley?
He laughs again. "Desperation causes desperate measures," Christoff answers. "Ignorance was bliss in this case."
Contact John Przybys at reviewjournal.com. or 702-383-0280. Follow @JJPrzybys on Twitter.