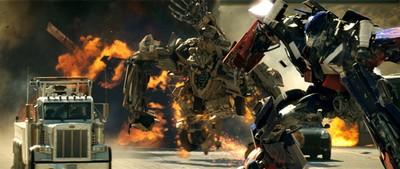 Whose side are you on? The good-guy Autobots or the nasty Decepticons?
But why limit yourself to traditional Transformers? Sure, those shape-shifting alien combatants are invading movie theaters July 3. But there's a whole universe of amazing creatures out there — in the imaginations of local kids.
And the Review-Journal would like to see exactly what those incredible creations look like — which explains why we're sponsoring a contest for kids to create their own Transformers and put them on paper for all to see.
We'll award "Transformers"-themed prizes for our favorites.
The contest is open to children ages 4-12. All drawings must arrive at the Review-Journal by June 23. (Entries will not be returned.) Winners and a selection of other entries will appear in the paper and online.
Mail the creations to Transformers, Living Department, Las Vegas Review-Journal, P.O. Box 70, Las Vegas, NV 89125. (And don't forget to include your name, address, telephone number and age.)