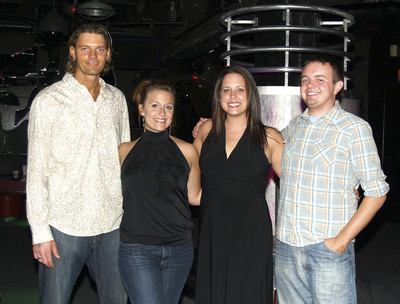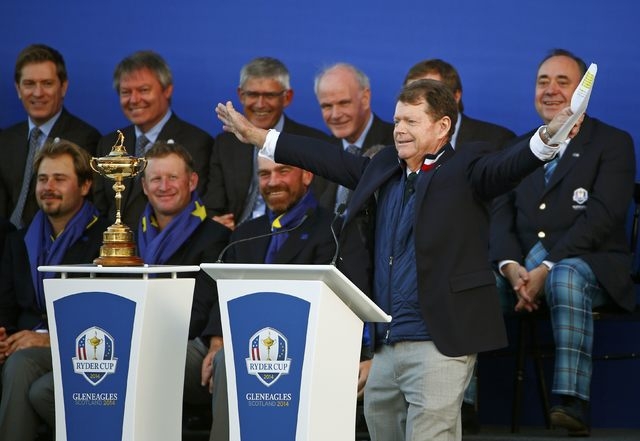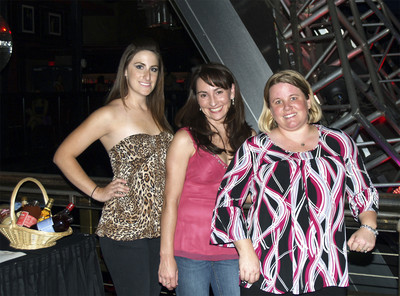 Las Vegas' Ronald McDonald House, 2323 Potosi St., celebrated its 10th anniversary with a fundraiser "Christmas in July" party at Studio 54 at the MGM Grand.
The house provides families who travel to Las Vegas a place to stay while their children receive medical treatment. A $10 donation per night per family is assessed. But no one will be turned away if they cannot pay.
The Junior League of Las Vegas was approached in the late 1980s to undertake the project of forming a "McCoalition" committee to research and prove the need for a Ronald McDonald House in Las Vegas.
Junior League's immediate past president at the time and a member of the McCoalition, Nancy Gasho; builder, Ernie Becker Sr.; a representative of McDonald's Co-op., Emma Addis; and the president of the Pediatric Society and McCoalition member Kathleen Mahon were founding members. They did the research to prove the community's need, found the location and, with help from Becker in securing funds, contractors and building supplies, the Las Vegas McDonald House opened in July 1998.
At the recent fundraiser, go-go dancers were dressed in abbreviated red velvet trimmed in white fur outfits. The DJ stand was decorated in red and white garland, and, adding to the Christmas ambience, were elaborately decorated Christmas trees.
Guests, including Bonnie Gore, Andy Strano and Alison Monaghan joined Angela Roberts, director of the Las Vegas McDonald Foundation, and Sarah Crishlow, director of McDonald House Services, on the second floor of the nightclub.
Seen participating in the silent auction were Michael Rutherford, Michelle Borgel, Dave Clark, Chi Byers, Xania Woodman and Kathleen Frantz.
Among the items available were dinners at six of MGM Grand's restaurants; a bottle of Russia's ultimate vodka,"Jewel of Russia;" a bottle of 21-year-old special reserve El Dorado Rum, and Bodega Vina Valoria Wine.
Also up for bid were a package for The Venetian that included two tickets to "Jersey Boys," dinner at David Burke's and a gondola ride. There were tickets for the Blue Man Group at The Venetian, a MGM Spa package, dinner at Wolfgang Puck's Trattoria Del Lupo at Mandalay Bay and a one-night stay at MGM Grand and two tickets to Cirque du Soleil's "Ka."
Shakespearean gala: The annual gala for the Utah Shakespearean Festival Board of Governors was July 18 in Cedar City, Utah.
This year, the festival's annual fundraiser was attended by 270 patrons, who raised $75,000.
"Tonight's event was a great way to celebrate the success of the 2008 season with close friends and supporters," said Brad Ballard, development director. "Everyone had a great time, and their generosity helped to underwrite the productions, making this tremendous season possible."
The gala was attended by festival supporters from across Utah and Nevada. Prominent guests from Salt Lake City included Scott Anderson from Zions Bank, Bruce Christiansen and Anne Leavitt.
Guests from Las Vegas included Thomas A. Thomas from the Thomas & Mack Co., Marianne Connelly Jones and Nancy Slitz.
Also attending were Michael T. Benson, president of Southern Utah University, and Ree and Renn Zaphiropoulos. Diane and Ruth Leavitt, and Georgia Beth Thompson, Cedar City council member.
The gala featured a silent auction, steak and seafood dinner and a special performance of the festival's summer musical production, "Fiddler on the Roof."
Silent auction items included: tickets to Ballet West and Utah Symphony and Opera; a weekend at the exclusive Red Mountain Spa in St. George, Utah; tickets to the Reba McEntire-Kelly Clarkson concert in Salt Lake City; a round of golf with former Utah Jazz head coach Frank Layden and Benson; and a private lunch on the stage of the festival's Adams Shakespeare Theatre with Utah Shakespearan Festival founder Fred C. Adams and festival director R. Scott Phillips.
The On The Scene column will return in September when the party scene heats up again.