Roving Rovers: Bark in the Park attracts dogs, humans in Henderson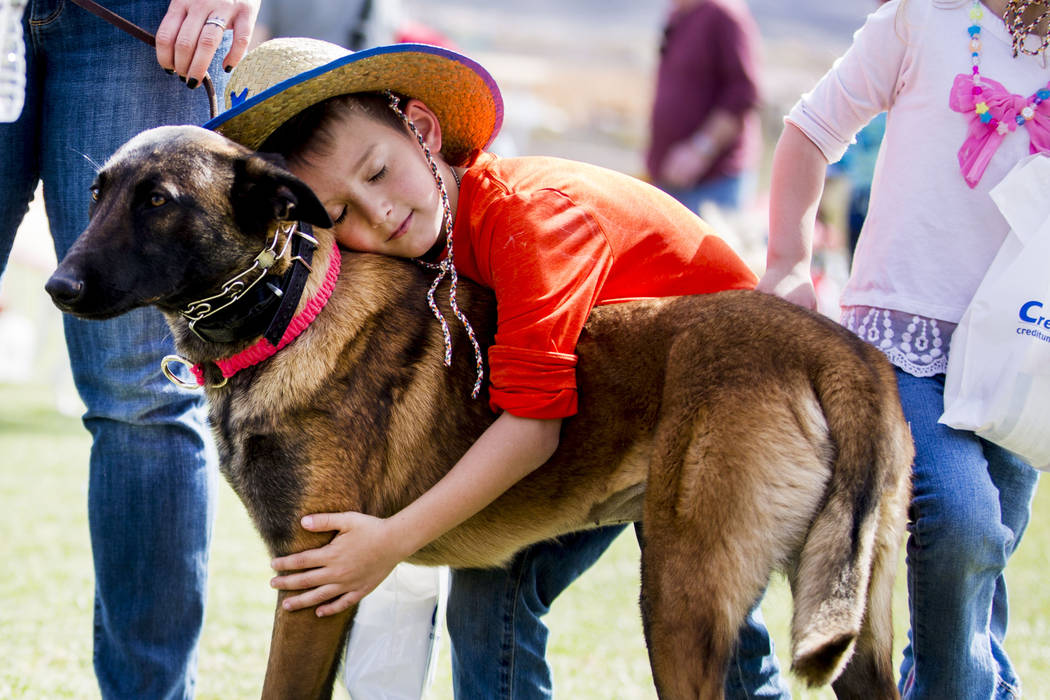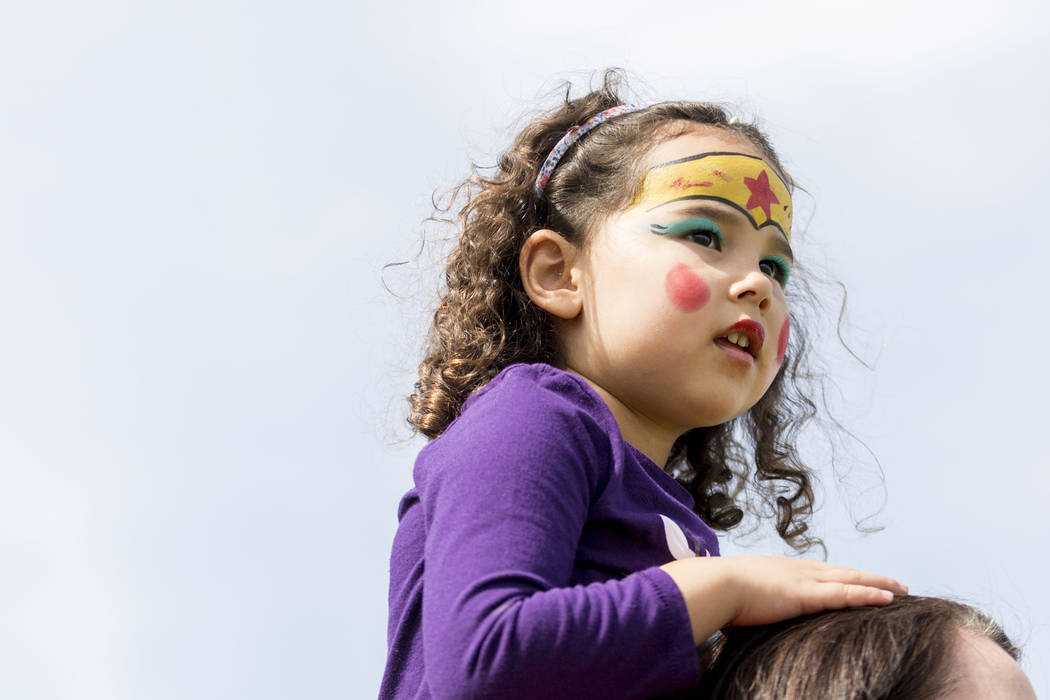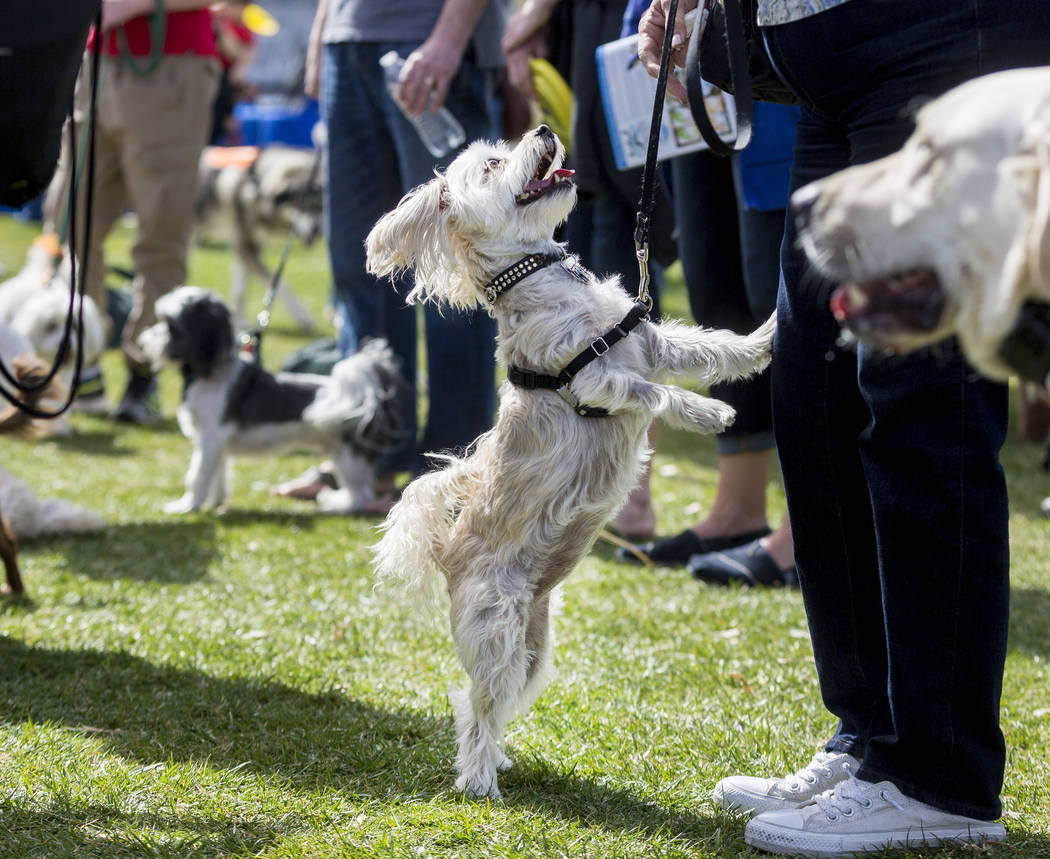 At 9 a.m. Saturday, dogs in Henderson were ready to rove.
As "You Ain't Nothing But A Hound Dog," and "Bad To the Bone," blared from speakers, 100 dogs, with their humans in tow, barked, licked, and woofed their way around the Cornerstone Park trail in Henderson's Bark in the Park.
Henderson Public Relations Coordinator Nicole Johnson said Bark in the Park, an event in its 14th year, was created after residents repeatedly requested a dog-related event.
This year's addition of a dog-and-human run, the Rover Run 5k, a race in which dogs run alongside owners, is an extension of those requests, she said.
"We thought it would be awesome to bring in a dog run," she said. "Now you have the humans and their furry friends running together."
Erika Balderson and her 18-month-old black Labrador, Tai, dressed as characters from the children's cartoon "PAW Patrol" for the event.
"I do a lot of 5k, 10k, half-marathon type runs, and I like to do them with him because he's got a lot of energy and he needs to do it," Balderson said.
Balderson's friend Heather Clifford ran with her other dog, Tere, a border collie mix who was also dressed in theme.
"I just can't run with two of them!" she said with a chuckle.
Chris Bennett and his 7½-year-old German shepherd, Ford, finished the race first.
"I entered for him to win. He can't stand to have other dogs in front of him," said Bennett, who competes in Ironman races.
His wife, Jennifer Bennett also competed in the race with their other German shepherd, Lucy, finishing a shortly afterward.
Humans received T-shirts and their canine companions received dog tags at the finish.
Other activities during the event included adoptions, a demonstration by the Henderson Police Department's K-9 team, a flying disc-catching contest and a safety course teaching dogs to shy away from live rattlesnakes.
Contact Brooke Wanser at bwanser@reviewjournal.com. Follow @Bwanser_LVRJ on Twitter.