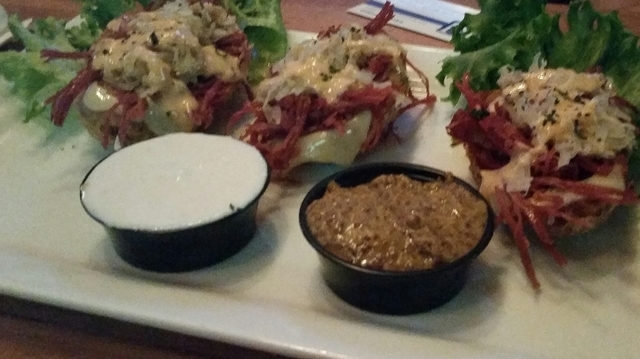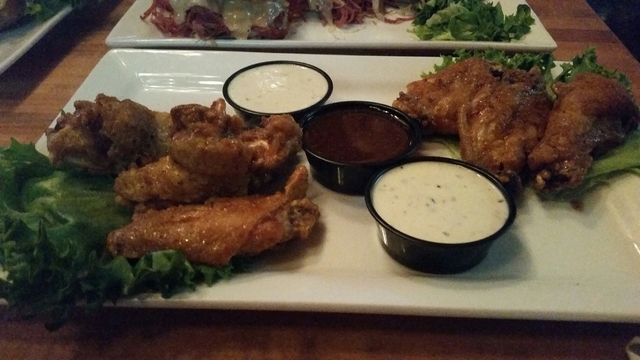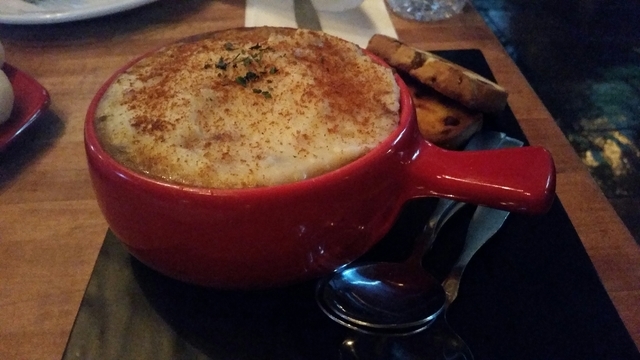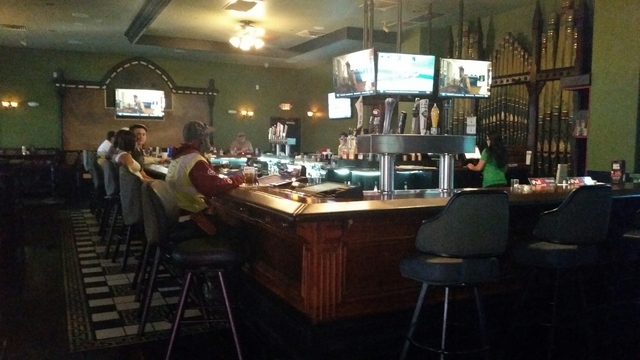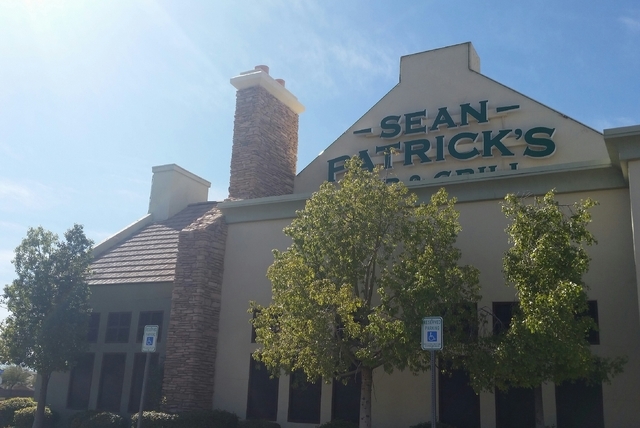 The north valley's pint doesn't exactly floweth over when it comes to authentic Irish pubs. But those looking to raise a glass of green beer close to home this St. Patrick's Day need not venture to the Strip — they'll find plenty to satisfy a craving for all things Irish at Sean Patrick's Pub & Grill.
Sean Patrick's took over two former Irish-themed pubs in North Las Vegas: the former Kavanaugh's Irish Pub at 3290 W. Ann Road and the former Morrissey's Irish Pub at 6788 N. 5th St. In the southwest, it operates former Molly Malone's locations at 8255 W. Flamingo Road and 11930 Southern Highlands Parkway.
A recent visit to the Ann Road location revealed a cozy, dark-wood affair with plenty of bar space for socializing and a separate room with a pool table that felt like a game room you might find in an estate in Ireland. It was, in fact, a visit to Ireland that inspired Sean Patrick's revamped menu.
"I got excited because I did a 10-day trip to Ireland in 2013," explained Darin Yunek, regional operations manager for PT's Entertainment Group, which operates the Sean Patrick's brand. "I went there for a wedding … I was surprised to find there was no corned beef in Ireland. We Americanized corned beef."
Yunek returned to the states full of inspiration, and with an impressive culinary background of his own that includes helping to open the Hard Rock Hotel as a sous chef in 1995, he set out to amp up Sean Patrick's Irish-inspired offerings. Entrees from the Nana's Table section of the menu (each $12.99) include such Irish staples as shepherd's pie, corned beef and cabbage served with Irish soda bread from local Great Buns Bakery, and steak and Guinness pie made with Guinness gravy. Bangers & Champ is also on the menu, and although it's technically British, Yunek said it's still popular.
"And Paddy's Hoagie is an Irish take on a Philly cheesesteak, named for the father of the bride (from the wedding in Ireland)," he said, adding that Monaghan's meatloaf was also inspired by the trip and features a mix of beef, lamb and pork with a Guinness glaze.
The crowd-pleasing fish and chips feature cod fillets fried tempura style in a Smithwick's Irish Ale batter. Two other must-trys from the menu are the Drunken Skins ($9.99) and the corned beef sliders ($10.99 for three). The potato skins here are more like a Reuben sandwich without the bread: Guinness-braised corned beef, Swiss, sauerkraut, horseradish cream, dark ale mustard and Thousand Island dressing. The corned beef sliders feature 12-hour braised corned beef so tender you'll be picking every last shred of meat off your plate.
Yunek said the four Sean Patrick's locations went through about 80 cases of corned beef on St. Patrick's Day last year. "This year, we'll have in-house music and Guinness Girls giving samples," he said. "It's a real party atmosphere."
For those unsure what to sample first, Yunek swears you haven't lived until you've "tried sauerkraut on a pizza."
Sean Patrick's is open 24/7. Call 702-395-0492 or visit pteglv.com.
Sean Patrick's
Address: 3290 W. Ann Road (702-395-0492); also locations at 6788 N. 5th St. (702-633-0901); 8255 W. Flamingo Road (702-227-9793) and 11930 Southern Highlands Parkway (702-837-0213).
Hours: 24/7
To-go orders are available. On St. Patrick's Day, Sean Patrick's plans to give out 2016 St Patrick's Day T-shirts to the first 100 people who come in after 10 a.m. There will be $20 match play for gamers from 10 a.m. to midnight. Visit pteglv.com.