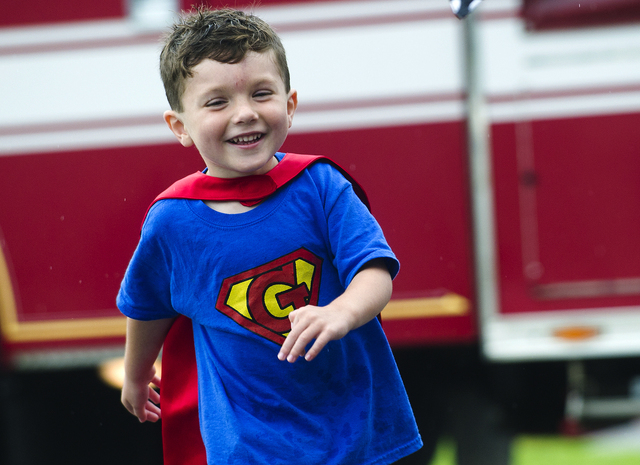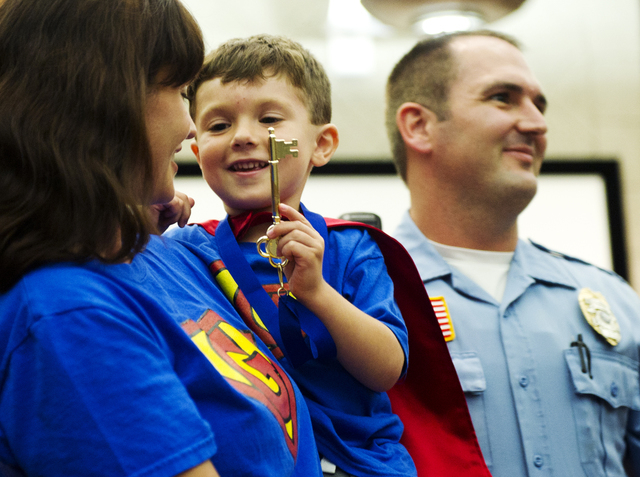 WINONA, Minn. — A 4-year-old Winona boy got to save the day as his favorite superhero.
Gavin Quimby dressed up as Superman Thursday and came to the rescue as "Super-Gav." He wore a blue Superman shirt — with a "G" instead of an "S" — and a red cape.
Gavin recently was diagnosed with a rare and often fatal neurological disorder. So friends and family, with help from across the community, gave Gavin a gift — the key to the city and a chance to save it.
The Winona Daily News reports Gavin arrived in a police car to score the winning touchdown for the high school football team. He also got to put out a fire and retrieve a stolen purse — all for a movie to be shown at a benefit July 26 to help cover Gavin's medical expenses.
———
Information from: Winona Daily News, http://www.winonadailynews.com