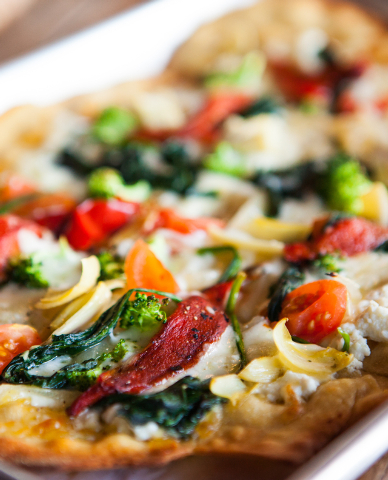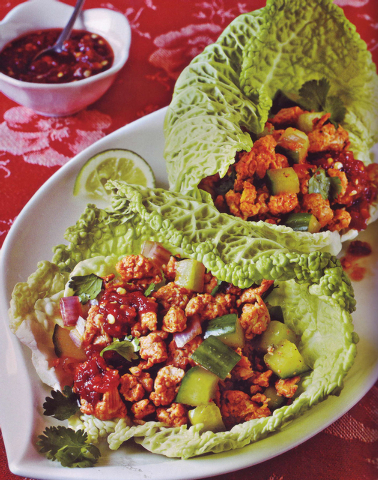 DINING OUT
WILD, 150 Las Vegas Blvd. North; 702-527-7717
Wild, an offshoot of Miki Agrawal's New York restaurant of the same name, opened in September and will celebrate its grand opening on Thursday. The "farm-friendly" restaurant and juice bar is at the Ogden high-rise residential building in downtown Las Vegas.
The menu, which is gluten-free, includes pizzas, pastas, salads and desserts, many of them made with items sourced from farms in Nevada and California. Many of the dishes are vegan, including smoothies such as Kale'ing Me Softly (kale, strawberries, banana and goji berries) and Kitchen Sink (acai, bananas, peaches, strawberries, avocado and dairy-free milk). The Five for Five bar menu, available from 4 to 7 p.m. daily and also from 9 p.m. to midnight on Fridays and Saturdays, offers roasted garlic hummus, vegan spinach and artichoke dip, a half margherita pizza, chicken lettuce wraps and Wild Nachos for $5 each. House-made ginger lemonade is among the signature beverages. Here's a sample of the menu:
Starters and salads: Lentil curry, $8; seasonal soup, $6; fig salad, $7 for a half, $14 for an entree; kale salad, $6 for a half, $12 for an entree; quinoa salad, $10; caprese salad, $10.
Pizzas: Local mozzarella with roasted tomatoes and fresh basil, $9 for personal, $18 to share; chicken tikka masala, $14/$26; roasted seasonal veggie, $14/$26; spicy prosciutto, $14/$26; Wild White (with mozzarella and white truffle ricotta), $13/$24.
Pastas: Perfect Pasta a La Cecca, $14; Wild Mushroom Herb Pasta, $14; spaghetti limone Parmigiano, $12; chicken tikka masala pasta, $16.
Hours are 11 a.m. to 10 p.m. Sundays through Thursdays, 11 a.m. to midnight Fridays and Saturdays. Call 702-527-7717 or visit EatDrinkWild.com.
NEW BOOKS FOR COOKS
CHICKEN LARB
2 tablespoons red curry paste
1 pound skinless, boneless chicken breast halves
½ teaspoon salt
1 tablespoon canola oil
1/3 cup chopped cucumber
¼ cup finely chopped shallots
3 tablespoons chopped fresh cilantro
2 tablespoons fresh lime juice
8 cabbage leaves
Thai chili paste (optional)
Place curry paste, chicken and salt in a food processor; process until smooth. Heat a large skillet over medium-high heat. Add oil to pan; swirl to coat. Add chicken to pan; saute 6 minutes or until done, stirring to crumble. Remove pan from heat; stir in cucumber and next three ingredients (through juice).
Place two cabbage leaves on each of four plates; divide chicken mixture evenly among leaves. Serve with chili paste, if desired.
Serves 4.
Recipe from "Cooking Light Global Kitchen," by David Joachim (Oxmoor House; $29.95)
— Heidi Knapp Rinella