Small Plates: It's all about the ramen
December 18, 2013 - 12:03 am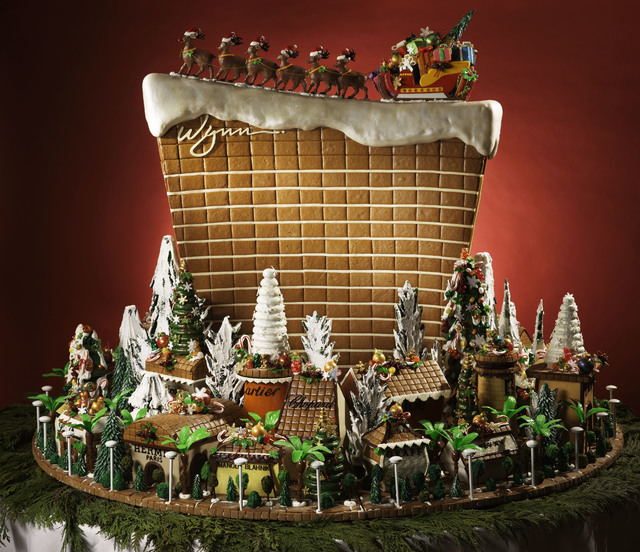 dining out
RAMEN TATSU, 3400 S. JONES BLVD.
Wayne Kageyama opened Ramen Tatsu, on Jones Boulevard between Spring Mountain and Desert Inn roads, in June. The restaurant closed in September and reopened in October after a staff realignment, with Kageyama, who learned ramen-making in Japan, taking over as chef.
The specialty is, as you might guess, ramen, with nine varieties available. Kageyama recently introduced tsukemen, which means "dipping noodle," and which he said is a rarity in Southern Nevada.
"The noodles and soup are served separately" for the tsukemen, Kageyama said. "Because it's a dipping soup, it's more dense." The soup has a tonkotsu, or pork, base, which is further cooked with sliced bonito to give it more of a fish-stock flavor.
"It has a much stronger taste," he said, and the noodles are thick,"a little more chewy."
Currently, he said, the tsukemen is being offered in limited quantities.
As for the restaurant's name, Kageyama said "tatsu" means "dragon," and relates to going up, or good luck.
The decor is warm and soothing, with jazz music on the speakers, and Kageyama decorates for the holidays. Here's a sample of the menu:
Ramen: tonkotsu, tonkotsu shoyu, shoyu or shio, $7.77; miso, $8.77; spicy miso, $9.27; curry, $8.77; deluxe, $10.77; toppings 77 cents to $2.50 each
Rice dishes: fried rice, $3.77 or $5.77; curry rice, $4.77 or $6.77; katsu curry, $8.77; char sui bowl, $4.77
Side dishes: edamame, $2.77; kimchi, $2.77; seared chasiu, $4.77; gyoza, $4.77; tonkatsu, $4.77
Hours are 11:30 a.m. to 11 p.m. Tuesdays through Saturdays, 11:30 a.m. to 10 p.m. Sundays. Call 702-629-7777.
FROM THE INBOX
The iconic bronze tower of Wynn Las Vegas has been re-created as a 3-foot-tall gingerbread model by Flora Aghababyan, chief cake designer for Wynn Las Vegas and Encore, and is on display in The Buffet at Wynn Las Vegas. It's made of 4,500 gingerbread tiles, rolled fondant and sugar, weighs 295 pounds and took 21 days to create.
Here's another icon, available for gift shipping any place in the country: the 24-Layer Chocolate Cake from Strip House at Planet Hollywood Resort, which is 8 inches in diameter and 12 inches tall and serves 8 to 10. It's $100 plus overnight shipping; for more information and to order, visit www.BRGuestHospitality.com/24-Layers.
And for the carnivore who has everything else, Echo &Rig Butcher &Steakhouse at Tivoli Village, 440 S. Rampart Blvd., is offering Holiday-In-a-Box, gift boxes containing meat and such accompaniments as rubs, spices and condiments, priced at $50 and $90. Custom boxes also are available.
— Heidi Knapp Rinella