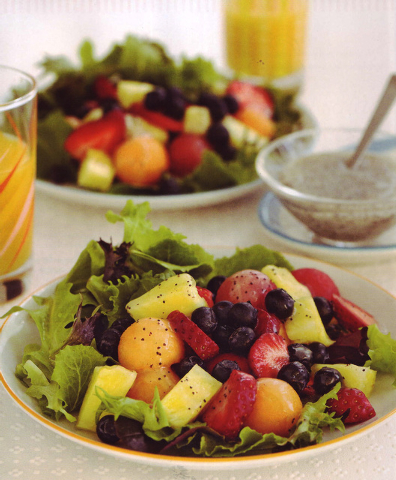 DINING OUT
STREET CAR PO-BOYS SANDWICH SHOP, 1624 W. OAKEY BLVD.
Street Car Po-Boys, from James and Gwen Bartholomew and their four granddaughters, opened Dec. 23. Gwen Bartholomew is a Louisiana native who grew up in New Orleans but had lived in Los Angeles before moving to Las Vegas in 2010. About 25 years ago, Gwen and her brothers had a small neighborhood restaurant and bar in New Orleans. "This is pretty much my first time on my own," she said. "So far it's been great, considering we've only been open a couple of months. We've got so many fabulous regular customers that come back, and they bring people with them. We're moving up every day." Mardi Gras last Tuesday was particularly busy, she said.
Here's a sample of the menu:
Po-boys (come with cole slaw and potato chips: Streetcar (shrimp, oysters and catfish), $12.95 for 9-inch, $14.95 for 13-inch; Lake Pontchartrain (soft-shell crab), $10.95/13.95; Raging Cajun (turkey, french fries and gravy), $8.95/9.95; Royal Street (grilled cheese and tomato), $5.95/6.95; Crescent City (5-inch muffuletta), $12.95; Marie Laveau (boudin sausage), $8.95/10.95; Pirogue (crawfish sausage), $9.95/12.95; Jazz Fest (chicken-fried steak with white Cajun gravy), $7.95/8.95; View Carre (barbecued beef), $8.95/9.95.
Sides: Fried pickles, $1.95; Cajun fried mac and cheese, $3.95; beer-battered onion rings, $2.95; Cajun fried okra, $2.95; cheese fries with gravy, $2.95.
Desserts: Bananas Foster Rue Royal, $2.95; beignets, $3.50; Bread Pudding La Louisiana $1.95; The Orleans Cheese Cake, $3.25; King Cake (seasonal), $15 for regular cake, $18 for cream cheese.
Hours are 10:30 a.m. to 8 p.m. Mondays through Thursdays, 10:30 a.m. to 9 p.m. Fridays and Saturdays. Call 702-901-8788 or visit www.StreetCarPoBoys.com.
NEW BOOKS FOR COOKS
FRESH FRUIT SALAD WITH POPPYSEED DRESSING
For dressing:
½ cup cider vinegar
1 cup sugar
2 tablespoons grated or minced white onion
2 tablespoons poppy seeds
1 teaspoon dry mustard
1 teaspoon kosher salt
1 cup canola or vegetable oil (no olive oil, please)
For salad:
One 5-ounce package baby lettuce or baby romaine leaves
¼ of a 5-pound seedless watermelon, or 1 Sugar Baby watermelon, cut in half
1 large ripe cantaloupe or honeydew, cut in half and seeded
3 cups bite-sized pineapple chunks (from one 2-pound pineapple, peeled and cored, or buy the chunks already cut up, in your grocer's fruit department)
2 cups sliced fresh strawberries (about 1 quart)
1 cup fresh blueberries
To make dressing, place all dressing ingredients except oil in a food processor or blender and process until blended.
With the motor still running, slowly add the oil in a steady stream through the feed tube and process just until the dressing thickens slightly and emulsifies. Refrigerate.
To make salad, wash and spin-dry the greens. Arrange a lettuce bed on a large serving platter or shallow bowl.
Using a melon baller, scoop large balls from the watermelon and cantaloupe. If you do not have a melon baller, cut into bite-sized pieces.
Scatter the melon balls on top of the greens, then the pineapple and strawberries, adding the blueberries last. Generously drizzle with the poppyseed dressing right before serving.
Serves 6 as a side salad.
Recipe from "Junior's Home Cooking" by Alan Rosen and Beth Allen (The Taunton Press; $24.95)
— Heidi Knapp Rinella