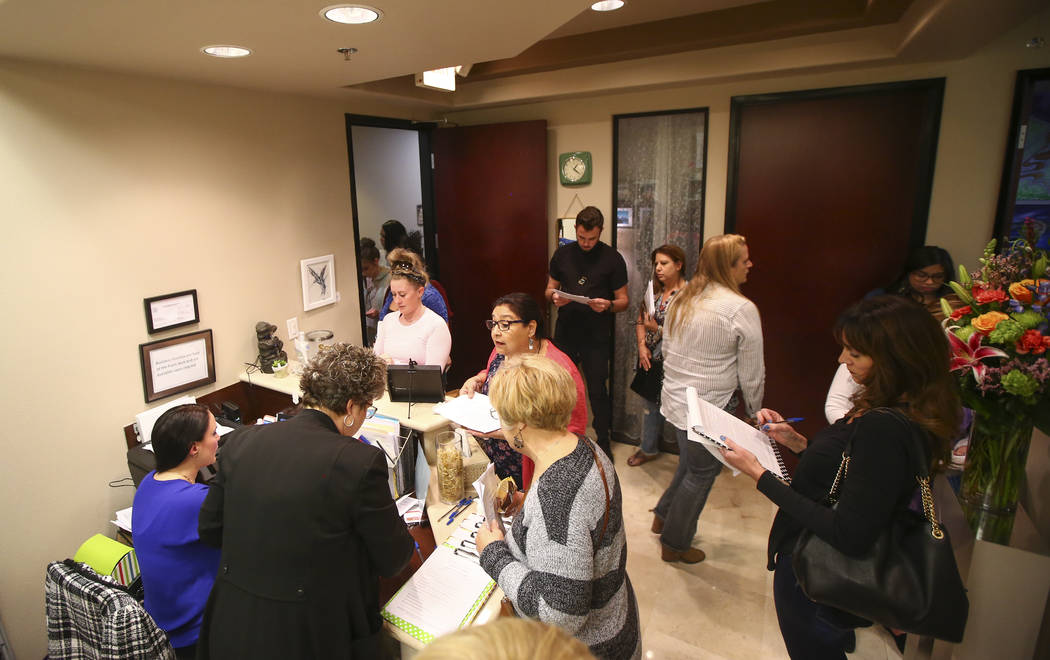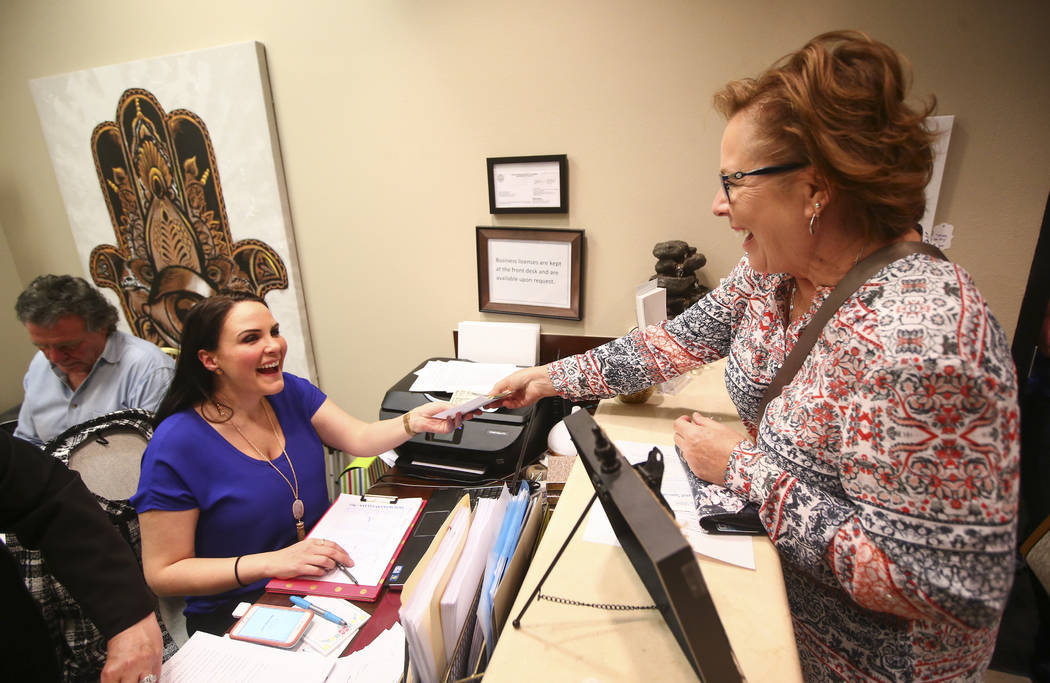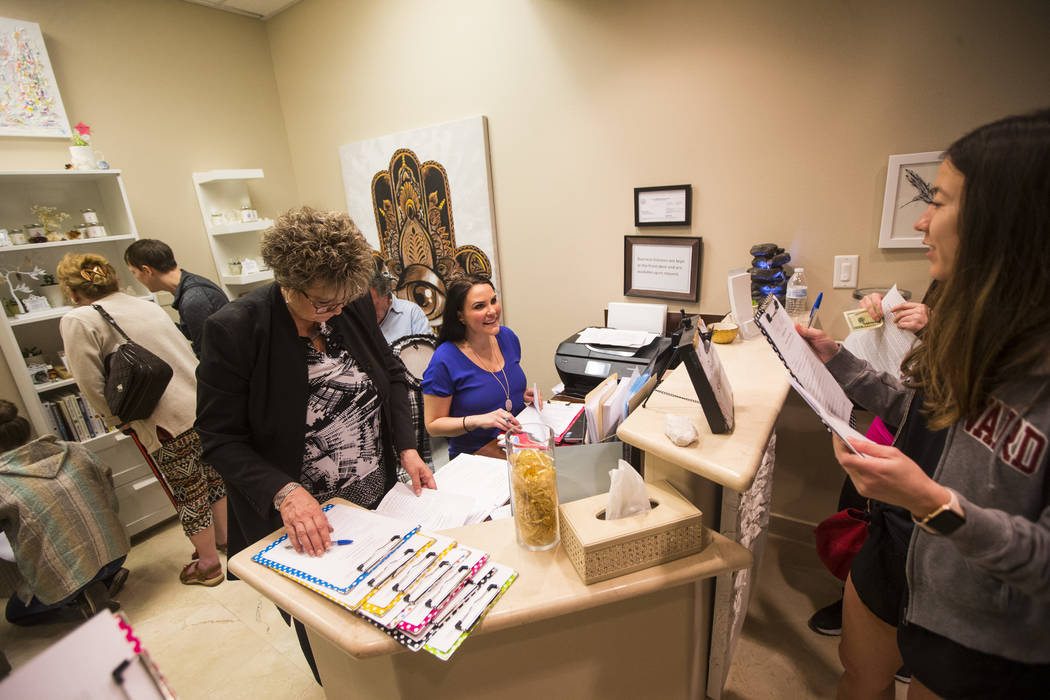 Dallisa Hocking says her Grandma Ellie had a gift — a gift that, Hocking believes, her grandma passed to her. On Saturday, Hocking celebrated that gift in a way that she's sure Grandma Ellie would have loved.
Hocking and more than 100 guests celebrated the grand opening of Spirit & Spark, "a boutique soul center" where patrons can visit with psychics, mediums, spiritual coaches, energy practitioners, yoga and Pilates teachers and other practitioners of the psychic arts.
And it's no surprise that the boutique is something of a tribute to Grandma Ellie.
"The anniversary of her passing was Feb. 1," Hocking says. "She'd tell me stories about spirits she had seen the night before walking across the living room. She was open and intrigued and curious."
Hocking has been a full-time psychic medium for about a year.
Before that, the UNLV graduate was pursuing an executive career in the hospitality industry.
She's tried to give Spirit & Spark "sort of a boutique feel" through antiques and works by local artists. Meanwhile, Grandma Ellie is present visually via framed photos and some of her belongings.
Hocking says the center will be home to mediums and practitioners who are both known to her and legitimate.
"I've been in the spiritual community in Las Vegas for several years. Even before I worked as a psychic medium I was going to all of the different classes, exploring all of the spiritual centers in Las Vegas," she says. "Some of the people working at Spirit & Spark are people I met along the way in my spiritual journey, and others have been students of mine."
Fees will vary by practitioner and specific psychic discipline, but she expects they'll total around $65 for a 30-minute session or $95 for an hour, comparable, she says, to fees charged by others around town.
Group classes and private sessions will be offered, and Hocking says she also plans to offer classes that combine yoga and Pilates with "energy healing work."
Some guests who attended Saturday's grand opening learned about it through a MeetUp posting and took advantage of a special offer for 10-minute "energy balancing sessions" for $10. Charrelle Lester said she previously had a 20-minute reading with Hocking, was pleased with it, and made it a point to visit Hocking's new boutique.
Friend Laura Mills didn't know Hocking, but enjoyed her session. "This one definitely put me at peace of mind," said Mills, adding that she'd "absolutely"return.
Hocking says she sometimes still feels the presence of Grandma Ellie. "When I do sessions for clients, I'll feel her presence and energy, standing behind me, saying 'I'm here if you need it,' " she says.
"I know she's smiling and she's really supportive. The night before I signed the lease, I was nervous and didn't know if this is the right move — should I do this? And I remember standing in my living room, and it just got really quiet, and I said, 'OK Grandma, do I have your support?' And I could feel her energy behind me, giving me a little push."
Was it a bit sad planning Saturday's grand opening and knowing that Grandma Ellie wouldn't be there? Hocking laughs.
"I'm sure she'll be here to some degree, but not in the physical sense."
Contact John Przybys at jprzybys@reviewjournal.com or 702-383-0280. Follow @JJPrzybys on Twitter.
9480 S. Eastern Ave., Suite 269, Henderson