Spontaneous shots are best
December 11, 2015 - 10:34 am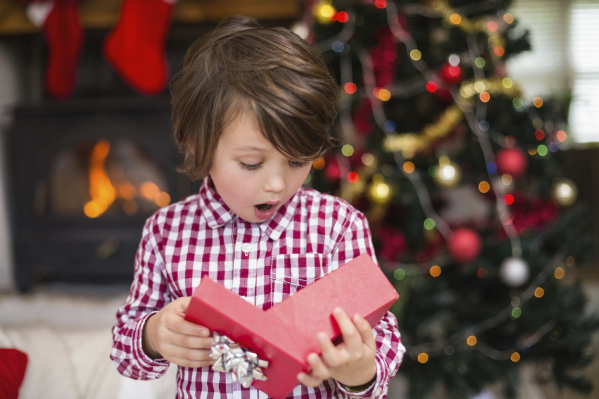 There's one way to make sure you don't forget all the hard work you put into making Christmas perfect this year: Take lots of photos.
But, make sure you do it right.
Just taking a barrage of photos on your iPhone during the chaos of Christmas morning and leaving them to languish in a cloud somewhere doesn't do anyone any good.
Be sure to prepare properly, know what you're looking for and then create a timeless keepsake.
While professional photographers will argue the best equipment you should use and which lens you should invest thousands of dollars in, that kind of commitment isn't something most amateur photo-taking families are seeking.
So start your photography journey by making sure you have your point-and-shoot camera charged, memory cards with plenty of storage space available and some patience.
Don't forget the role the background plays in an image. Clean the room before the kids wake up, declutter the space and make things as simple as possible.
Be sure to know what you want to get shots of before you settle in for the night on Christmas Eve. Get a good sense of your surroundings and consider the best place to stand.
The easiest way to ensure you're not going to snap a photo of a bunch of silhouettes in front of a bunch of nicely wrapped packages on the living room floor is to get the lighting just right.
Of course, the optimal situation is to shoot outside with bright, natural light. But, if you're like the rest of us, your Christmas tree is somewhere central in your home and likely not doused in natural light.
"In digital photography it's essential that we work with light as much as humanly possible; otherwise disappointing results may occur," photographer Amy Renfrey told Digital Photography School.
So open the curtains, turn on every light in the house and try to bounce your flash off the walls. Who cares if your neighbors can see you in your jammies looking like you're having a party under a disco strobe light; you will get some good light for those memorable photos.
Get a couple of great shots of the kids all dressed in their matching pajamas in front of your impeccably decorated tree, and then ditch the poses and rip into the fun. And if you want to do what the pros do, don't stage it.
"My advice would be do not, under any circumstances, interrupt your children from opening their gifts and stopping their moments of joy to pose them for a picture," photographer Karen Segrave said. "You'll get much better moments of happiness and joy if you leave them alone and sit back and be a participant observer with the camera ready."
Las Vegas-based photographer Samantha Clemens stressed the fun of letting things unfold in a sincere way.
"The worst part as professional photographer is seeing cheesy attempts to re-create the actual moment of happiness when a child is opening a present," she said. "If a child misses the moment of excitement when opening presents, spend time photographing the child playing with the toy afterward."
Don't discount the shots of someone doing something completely unexpected — like knocking down the tree or chugging the eggnog — that is what you're likely to remember most.
Now put the camera down and enjoy your family because that's what it's all about. Just don't forget to actually print some of those great shots.