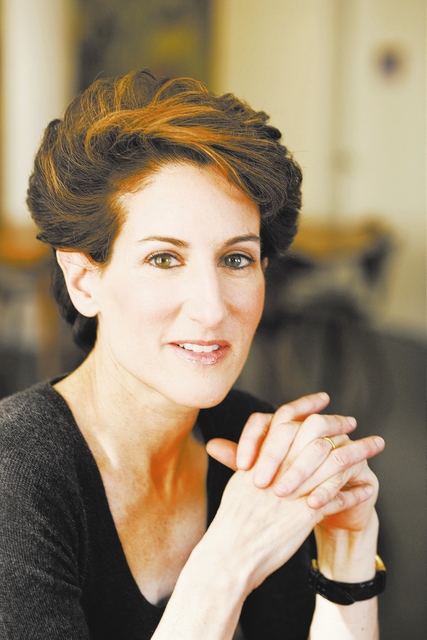 Stacy Schiff has attracted literary attention through her works of nonfiction, the latest "The Witches: Salem, 1692."
She will speak at 11 a.m. Saturday during the Vegas Valley Book Festival at the Historic Fifth Street School, 401 S. Fourth St. The talk is free and open to the public.
Schiff's body of work encompasses an eclectic group of subjects. She won a Pulitzer Prize in 2000 for "Vera (Mrs. Vladimir Nabokov)," while "Saint-Exupery," her biography of Antoine de Saint Exupery was a Pulitzer Prize finalist. She also has written a critically acclaimed biography of Cleopatra and the prize-winning "A Great Improvisation: Franklin, France, and the Birth of America."
"I think that biography is an extremely enticing way to read history," Schiff says. "It's like we're reading history through a singular sensibility, through someone else's eyes.
"When biography or history is done well, you should have a sense of really living in the moment. You're really experiencing (history) for the first time, even if you know we're going to win the American Revolution or when Charles Lindbergh is going to land."
In her book about the Salem witch trials, "you watch these events unravel over the shoulders of the protagonists," Schiff says. "I think it's a more immediate way of understanding history."
The story is "utterly fascinating," Schiff adds, even if it refuses to "conform to our perceptions of it."
For example, "we think they were burned, and they were hanged." she says. "And we think women, but there were also five men among the victims. We refer back to some of these events, which in a way was one of the essential foundational events in American history, but we've really misconstrued them."
Understanding the story also requires looking back at some of our founding fathers — here, a small group of people who thought themselves pure "and the rest of the world impure," Schiff says. "This is the original city on a hill, and part of this sense is that they are under siege from a group of witches."
The story of Salem also has "a very modern echo," Schiff says. "It's very topical today, when we talk about terrorism and immigration and the politics of fear and mass hysteria and conspiracy."
Another echo, Schiff says, can be heard in the parallel between oral culture then and today's internet culture in that, through both, "ideas that are not necessarily true can gain traction."
Yet, Schiff says, "to be able to look back on 17th century New England and realize these people are not all that different from us is thrilling. You begin to relate to them. You can begin to see why they do what they're doing and what their fear and apprehensions are and how very immediate those felt."
Preview
What: Author Stacy Schiff
When: 11 a.m. Saturday
Where: Auditorium of Fifth Street School, 401 S. Fourth St.
Admission: free