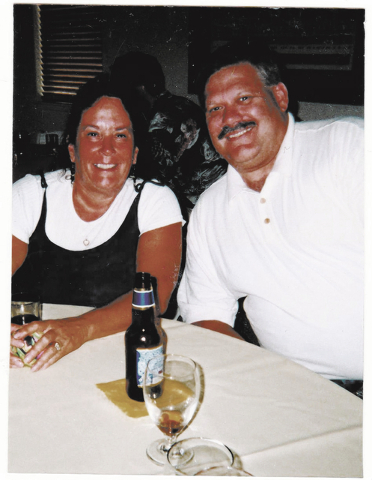 Gary Ashman says he hears it all the time from people — that he's really something special for sticking by his wife, Jan, who's had four strokes that have left her largely unable to move or speak.
"It would never occur to me to just walk away from her," the 63-year-old attorney says of his wife, who is about a decade older. "Are you only supposed to love your spouse when everything is going great? It's not like what happened is her fault."
What Ashman has been involved with for the past eight years — caregiving — has become so commonplace for baby boomers that it is now considered "the new normal" by the Family Caregiver Alliance, the nation's first community-based nonprofit organization to address the needs of families and friends providing long-term care for loved ones at home.
Studies show that boomers caring for spouses, parents, uncles, aunts and, yes, adult children with serious illnesses constitute about half of the nation's more than 44 million unpaid caregivers. An AARP study found that unpaid care in 2009 alone was worth an estimated $450 billion, more than Medicaid cost that year and nearly as much as Medicare.
"It's very easy to burn out," says Leah Eskenazi, a social worker with the San Francisco-based Family Caregiver Alliance. "It can really take a toll."
Carrying his wife around their Las Vegas townhouse forced Ashman to have two knee replacement surgeries. He's not sure if the stress of caring for the love of his life — since 2008 she's been back and forth frequently among home, hospitals and nursing homes as her condition worsened — caused him to have heart bypass surgery.
What he does know, he says, is that he found it gratifying to try to make her life a little better by washing her hair, making her meals, helping her get dressed and undressed, giving her necessary medications and showers.
"She did so much for me I wanted to make her as comfortable as possible," he says. "I can't imagine how frustrating life is for her now. I wish she didn't have to be in a home now, but she needs the kind of attention I can't give her all the time. Now I make sure I visit her three or four times a week, but she can't really communicate, and that's frustrating for me."
It was his wife, he notes, who said he should pursue his dream of becoming an attorney.
"I had worked in the gaming industry for years and wasn't finding it fulfilling anymore," Ashman recalls. "I didn't start law school until I was 38 and became an attorney at 41. I still worked full time when I was in law school, so I didn't see her much. We had only been married a couple years then, but she said she wanted me to be happy."
Ashman says the 10 years they were married — they met through the Internet in 1997 debating the merits of various politicians and writers — until her 2008 stroke were the best years of his life. "We wrote poetry together and traveled, which we planned to do a lot more of after retirement."
Ashman, who retired at age 62 to spend more time with his wife and went back to work when she had to be permanently institutionalized, says he was fortunate that his law firm, Lewis Brisbois Bisgaard & Smith, was understanding.
"They're allowing me to work part time and many places won't let you do that," he says, adding that federal medical insurance programs and his wife's Social Security retirement payment don't cover all the medical expenses.
"If I had any advice for people, it's that they should get long-term health insurance," he says.