Sustainers host Junior League at holiday coffee
December 19, 2010 - 12:00 am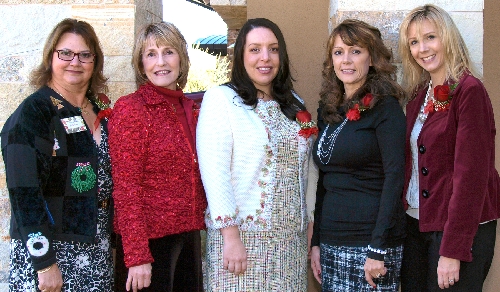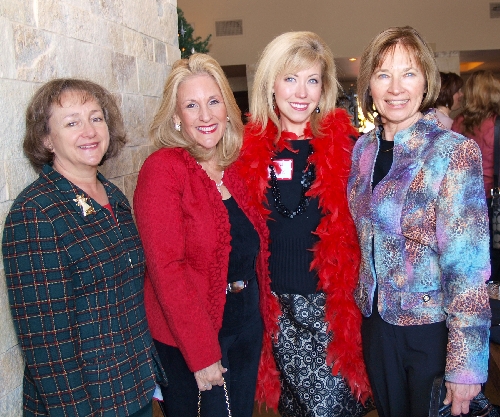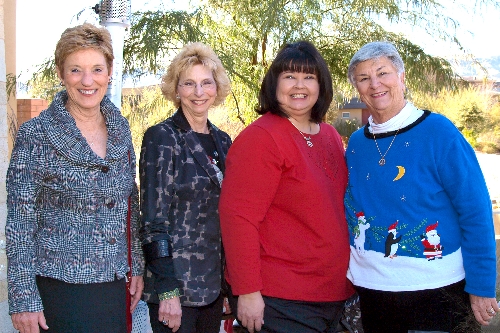 The sustaining members of the Junior League of Las Vegas had their annual holiday coffee Dec. 11 at the home of Shelley and Geoff Gorman.
Evergreens with silver ornaments decorated the ultra-modern home located in The Ridges. Admittance for the Holiday Coffee for members and their guests was the adoption of a bear or contributions of toys or cash. Each year the sustainers host this event to thank League members for their support of fulfilling a child's wish list, known as the Bear Project.
For the past 22 years, Junior League has provided Christmas for more than 5,700 children in our community. The bear committee travels to selected schools to talk to and measure each child for clothing and get requests for three toys and a book. The committee delivers the filled Santa bags back to the school to be given to the parents before Christmas break.
The bear committee is chaired by Carole Terry, and LuAnn Kutch is co-chair. Members of the committee putting in months of volunteer work are: Bonnie Bryan, Betsy Rhodes, Nancy Shepherd, Linda Givens, Nancy Corrigan, Gale Northcross, Sally McKinney, Lois Zellers, Judy Beal, Sally Rycroft, Donna Levy, Sherry Colquitt, Michelle Benda, Lore Gochnour, Mary Blake, Margaret Congdon, Debbie Levy, Nancy Leslie, Jane Fielden, Jan Greene, Mitzi Hiegel McAlister, Karen Johnston, Wendy Kalb, Susan Kubat, Margy Purdue-Johnson, Jan Titus, Lynda Wohletz, Robbie McClain, Denise Olsen and Nancy Gasho-Fromm.
Welcoming guests at the home's entrance were Junior League President Lisa Windom-McAnallen, sustainers president Judy Beal, coffee co-chairs Donna Levy and Melinda Johnson, and hostess Shelley Gorman.
A centerpiece of pine boughs, and white and red roses adorned the coffee/tea table, where past league presidents Thalia Dondero, Janice Allen, Madeleine Andress, Sherry Layne, Kelli Guild and Adele Koot presided. Punch was served by past sustaining presidents Mitzie Hiegel McAlister and Saundra Richardson. Background music was provided by violinist Volare.
Seen among the league members were Beth Cory Garside, Shirley Shupe, Vivienne Morris Ross, Lovee Arum, Carolyn Sparks, Liz Ruybalid, Sherry Beatty, Eleanore Doumani, Jan Nitz, Caty Crockett, Sandra Windom, Monterey Brookman, Tammy Peterson, Beverly Daly, Stephanie Stallworth, Calvert Collins and Kori Zwaagstra.