Tablets popular in professional, academic circles
February 5, 2016 - 12:10 pm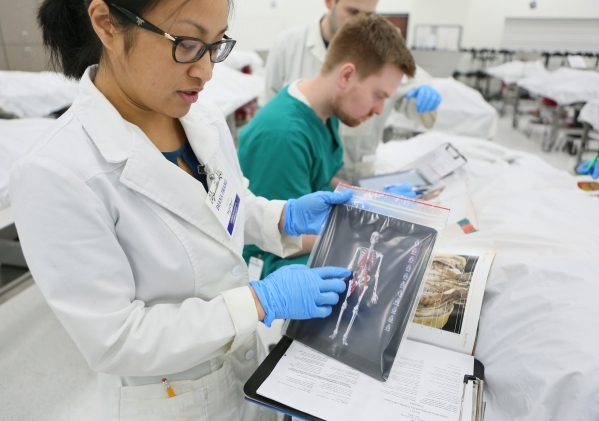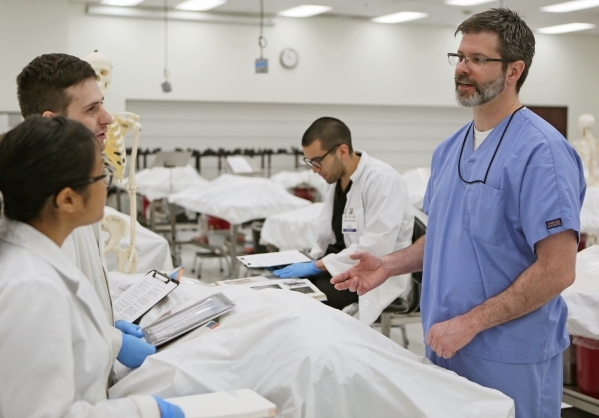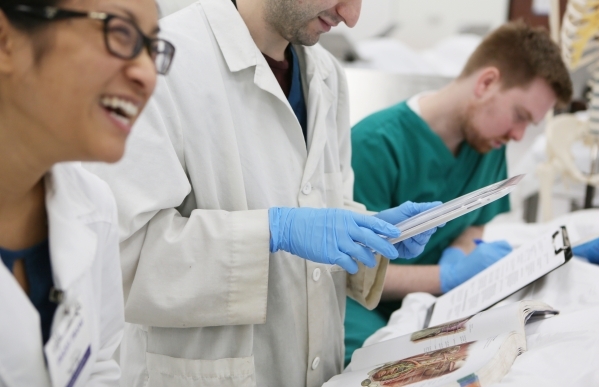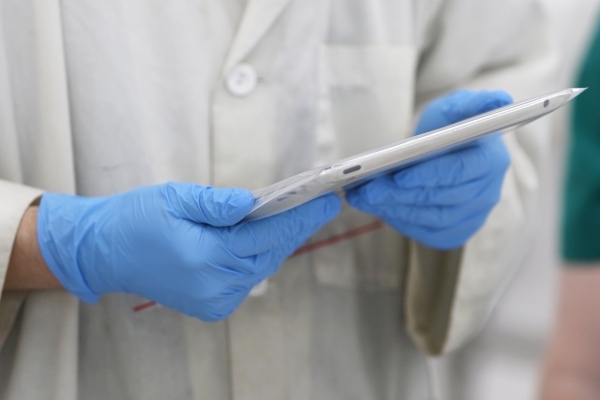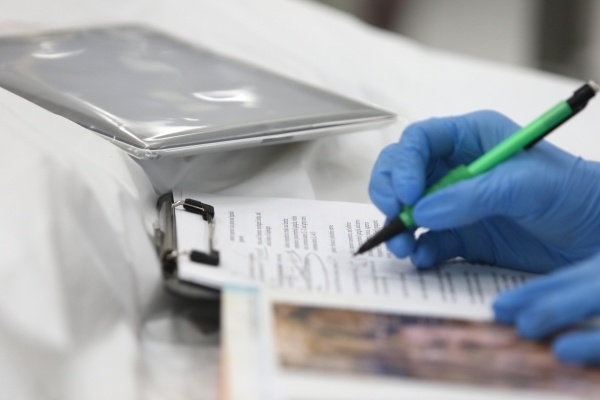 Looking at the cadaver in the gross anatomy class at Touro University Nevada, associate professor Emmett Findlay is prone to ask his students impromptu questions to challenge what they already know.
It could be about the way the pacemaker was surgically implanted in the body. It might be about an artery they are coming across. Some answers aren't readily known and require the students to do some digging.
If this were a decade ago, students would have to research the question on their own time and come back to class to discuss it.
"Now, the information is at their fingertips," Findlay says.
In the past few years, there have been Apple, Microsoft and Android versions of tablets. While the consumer market appears to be tapering off, many industries from health care to the legal field have embraced the mini-computers.
For the students at Touro University, it's about convenience.
The school started adopting tablets in the gross anatomy class a few years ago. The iPads students use in class have their cameras off to make sure students don't take photos or videos of the cadavers, to respect the privacy of those who donated their body for educational purposes.
Having tablets helps the students deal with massive amounts of information, Findlay says.
Between textbooks and thousands of pages of research articles, there is no way students would be able to carry around pertinent information. But tablets allow the information to be at their fingertips.
"When I was taking classes, a teacher would ask a question, we'd go to the library and research it," Findlay says. "You would come back to class the next time and discuss it. Now, you could have the answer in a few minutes."
He adds that even before he was a student, the information wasn't always at the library.
"You'd hope that the book you needed was still there or that another student didn't rip out the page you need," he notes.
Along with the information students can hold in one device, they can also access other types of media such as videos that can help with their studies.
Even as a professor who has taught at Touro 12 years, Findlay realizes he doesn't know everything either.
"There are things I need to look up from time to time," he adds.
Having access to information helps keep classes flowing.
Tablets also make teaching easier for the professor. Instead of 135 students gathering around a projector, they can follow along on their devices.
It's not just Touro University that uses tablets in the classroom. Findlay says new technology is being used at various schools across the country.
"When anatomy labs are being created, people are always looking at what tech is available that can be incorporated into the classroom," he says.
Though it has made many things in the classroom more convenient, in his opinion, Findlay says a virtual anatomy class could never replace hands-on learning with a cadaver.
"For many of the students, this is their first interaction with a body," he says. "It's like it's their first patient."
It's not the only classroom to use tablets.
At the Clark County School District, teachers in various schools have been using the technology to enhance the learning experience.
"It has definitely helped move instruction forward in Clark County," says Jesse Welsh, the academic manager of innovative learning environments at the school district.
If a teacher chooses, he or she can bring in tablets to aid in teaching. Through tablets, teachers have a variety of opportunities to add to their lesson plans by using different types of media or presentations.
Welsh says the district has resources and training for teachers interested in applying the technology to their classrooms.
He adds it isn't necessarily about using a tablet for the sake of just using the device. He adds it's more about using any tool that could help students learn more effectively.
Offering technology to some schools opens up opportunities some students might not otherwise have.
Four years ago, the school district created the e3: Engage, Empower, Explore Project for students enrolled at schools that qualify for the program. The district works with at-risk schools to make sure students have access to tablets and other technology they might not necessarily have.
Welsh says it addresses the digital divide in which students with more resources are able to get ahead.
"Students in more affluent neighborhoods have more access," Welsh says. "It makes a difference."
The program is in 15 schools in Clark County.
Beyond teaching, tablets have made certain professions such as the food industry or legal professions better at handling information.
Meredith Weiner, an attorney for Patti, Sgro, Lewis & Roger, says the days of toting around an accordion folder with highlighters and briefs are potentially coming to an end.
Tablets are an easier way for attorneys to not only carry around all the papers they need, but schedule court appearances, track client contacts and organize billing information.
"I was hesitant at first because I'm not tech savvy," she says. "But it is much more convenient."
Many of the applications on the device provide security so she doesn't have to worry about client data being misused.
Weiner still uses Post-its from time to time. And as of now, about half of her firm uses tablets while the other half relies on paper documents
"But I think they are becoming more receptive to the idea," she says.
Weiner thinks the future of the technology isn't just for law firms. Not too long ago when she was a law student, she thought of ways tablets could be used in class.
"I think one day, they will do away with $200 or $300 textbooks," she says.
Contact reporter Michael Lyle at mlyle@reviewjournal.com or 702-387-5201. Follow @mjlyle on Twitter.