Tell us about special Christmas ornament
November 30, 2008 - 10:00 pm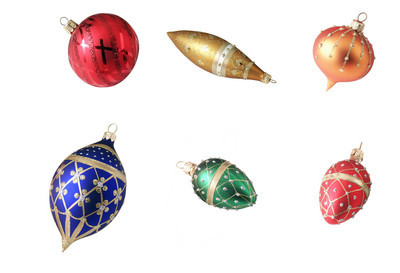 Do you have a favorite Christmas ornament? One that tells a story or sparks a special memory? If so, we want to hear about it. The Review-Journal will publish photos of some of your favorite ornaments, along with your stories about them, Dec. 21, in the newspaper and online.
If you want to share your ornament with the world, send in a photo of it as well as an explanation in about 200 words or less of how you obtained it and what it means to you.
You must still be in possession of the ornament, because we will have our photographers shoot pictures of several entries to illustrate the story.
We will have a drawing from among the entries for a prize of $100.
Send your photos and the stories behind them by 5 p.m. Dec. 10. Be sure to include your name, age, address and a daytime phone number.
Mail entries to Features Department Christmas Ornaments, Las Vegas Review-Journal, P.O. Box 70, Las Vegas, NV 89125-0070. Or fax them to 383-4676. E-mails can be sent to spadgett@reviewjournal.com with "Christmas Ornament" in the subject line.