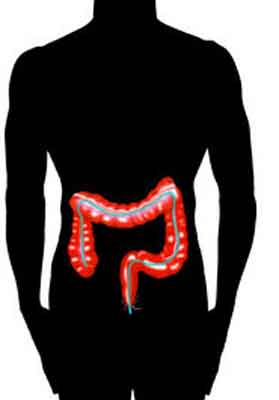 Know another potential victim in the public furor over reported unsafe health practices at several local endoscopy clinics?
The colonoscopy, the procedure that 40,000 patients were undergoing when they may have been exposed to HIV and hepatitis at a handful of outpatient surgical centers. In the wake of the revelations, valley physicians are hoping the crisis won't dissuade Southern Nevadans from undergoing the simple, painless, potentially life-saving procedure.
Colonoscopy is "the gold standard for detecting and screening for colon cancer," said Dr. Sunil Sharma, chief of the gastrointestinal oncology program at the Nevada Cancer Institute, and "it's very important that that continue."
As medical procedures go, a colonoscopy is, mechanically speaking, as straightforward as it gets. Using a long, flexible, camera-equipped tube, a physician examines the lining of the entire colon, looking for polyps — abnormal growths that can become cancerous — lesions or other suspect masses and taking biopsies as necessary along the way.
Dr. Joseph Thornton, a colon and rectal surgeon and associate professor of surgery at the University of Nevada School of Medicine, said advances in both technology and equipment during the past 35 years have made colonoscopy a safe, effective means of detecting colon cancer.
Colonoscopies even can play a key role in preventing cancer. During the procedure, a physician can remove polyps he or she sees in the colon. And, because colon cancers can begin as polyps, "taking out precancerous polyps before they turn cancerous can prevent you from getting cancer," Thornton said.
According to Thornton, about 93 percent of colon cancer occurs after the age of 50. That's why it's recommended that people who haven't already had colonoscopies begin having them at age 50, and even earlier if a close relative has had colon cancer or certain other conditions exist.
"The earlier we find (polyps), the better their survival statistics," Thornton said. "If you become symptomatic, that decreases the chance you will be catching this at an early stage and decreases the chances of a patient's survival."
Yet, an estimated 50 percent of Americans who should be getting colonoscopies aren't. One reason, Sharma said, is that many regard colonoscopy as an uncomfortably intrusive procedure.
"A lot of people don't like the idea of the prep and don't like the idea of not eating for 12 hours (beforehand)," Thornton added.
Preparing for a colonoscopy includes dietary restrictions for a day or two and then, on the day before the procedure, taking strong laxatives to empty and cleanse the colon.
Some patients are nervous about the procedure itself. "Most people ask me, 'Am I going to be asleep?' " Thornton said. "Yes."
The procedure is painless. Dr. Jonathan Zucker, a Las Vegas anesthesiologist and president of the Nevada State Society of Anesthesiologists, said patients typically awaken afterward with "no memory of the procedure."
Thornton said the colonoscopy itself usually takes 10 to 15 minutes, and, after awakening in the recovery room, patients usually are "out of the facility in 45 minutes."
Colonoscopy is one of several procedures — others include tests that detect blood in the stool, barium enemas and flexible sigmoidoscopy, in which only the lower portion of the colon is examined — that can be used to help detect colon cancer. The most recent addition to the medical arsenal is the virtual colonoscopy, or CT colonography, which uses imaging technology to visualize the colon.
Earlier this month, a national task force developed guidelines for employing CT colonography as a cancer screening measure. According to the American College of Gastroenterology, while CT colonography requires no sedation, it does require the same bowel prep routine as a standard colonoscopy.
Sharma said virtual colonoscopy can be useful in instances in which a standard colonoscopy can't be done. But, he added, a standard colonoscopy permits a physician to remove a questionable polyp or lesion and take biopsies on the spot, while polyps found during a CT colonography must be removed later via a standard colonoscopy.
Right now, Thornton said, "the gold standard by far is the colonoscopy. It offers direct visualization and you can do something (to a polyp) if you see it."
But, whatever the technique, valley physicians hope that questions surrounding practices at the various clinics under investigation won't taint the worth of the colonoscopy itself.
A colonoscopy "can make a real, huge difference in people's lives," Sharma said. "In a way, it's a tragedy if this kind of furor that's going on will actually diminish rates of screening."
Colonoscopy, Thornton agreed, is "very fast, very efficient and, most of all, can prevent you from winding up with (cancer) surgery and the things that go along with a diagnosis of cancer."
Contact reporter John Przybys at jprzybys@reviewjournal.com or (702) 383-0280.
COLON CANCER AWARENESS MONTH According to the Nevada Cancer Institute, colon cancer is the fourth leading cause of cancer deaths in Nevada, and the American Cancer Society estimates that, during 2008, 1,160 Nevadans will be diagnosed with colon cancer and 490 Nevadans will die because of it. March is Colon Cancer Awareness Month, and Nevada Cancer Institute outreach and education staff members are available to offer presentations about colon cancer awareness to valley businesses, clubs and organizations. For more information about scheduling a presentation, call 822-5433 or (866) 621-6824. For additional information about colon cancer and colon cancer screening guidelines, visit the American Cancer Society web site (www.cancer.org). — JOHN PRZYBYS