Test your knowledge of black history in Southern Nevada
February 15, 2009 - 10:00 pm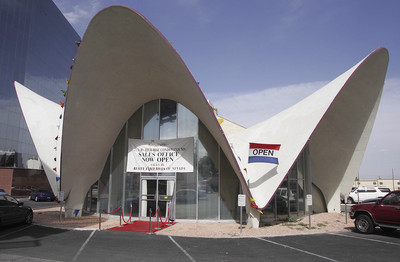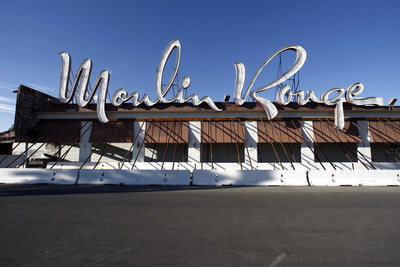 February is Black History Month. In honor of Southern Nevada's African-American heritage, we asked Claytee D. White, director of the Oral History Research Center at the University of Nevada, Las Vegas, to create a short quiz that will test your knowledge of a few of the people and events that, for good or bad, have helped to make Southern Nevada what it is.
Pencils ready. Go …
1. Before 1900, this black man owned property in the Las Vegas Valley and Beatty.
a. Joe Neal
b. John Howell
c. McCoy L. White
d. Kit Carson
2. Early in 1923, he built up his property in Paradise Valley. By March of that year, according to the Las Vegas Age newspaper, "he had constructed a reservoir, completed a large ranch house, planted 15 acres of grapes and had plans to put in 50 acres of alfalfa."
a. A.B. Mitchell
b. Clarence Ray
c. Earl B. White
d. Mark Moreo
3. In 1928, he started a Republican Club and, according to the Las Vegas Age, "invited some 200 prominent colored people of this city out to a ranch in Paradise Valley to meet the Republican candidate running for office."
a. J.P. Lidell
b. Rev. Stevens
c. Joe Lightfoot
d. Jimmy Gay
4. The railroad deeded this first black church in town property in downtown Las Vegas, approximately where Binion's parking lot is today.
a. Second Baptist
b. Zion Methodist
c. Victory Baptist
d. New Jerusalem
5. Out of 20,000 workers on Hoover Dam, how many were black?
a. 1,200
b. 132
c. 89
d. 44
6. What is the historical significance of the location of the former post office/courthouse (which also will be the site for a new mob museum)?
7. According to the Harvey J. Fuller Index of Nevada Gambling Establishments, this was the first casino in historic Westside.
a. Brown Derby
b. Smokey Joe's Club Alabama
c. Cotton Club
d. Harlem Club
8. Carver Park was built to house black employees who worked where?
a. Basic Magnesium Inc.
b. Hoover Dam
c. Nevada Test Site
d. Nellis Air Force Base
9. Name the black architect who designed Carver Park's homes.
a. John Singleton
b. Clarence Taylor
c. Paul Williams
d. Francis Richardson
10. True or False: In 1955, the Moulin Rouge opened as the first upscale hotel-casino that welcomed an integrated clientele.
11. Name the 1955 black-oriented television show that was a collaboration between Alice Key and Bob Bailey.
12. An agreement ending segregation on the Strip and downtown was hammered out at a meeting at the Moulin Rouge on March 26, 1960. Who served as chairman of that meeting?
a. Gov. Grant Sawyer
b. Frank Sinatra
c. Sammy Davis Jr.
d. Hank Greenspun
Answers and sources (all of which are available at University of Nevada, Las Vegas Libraries Special Collections):
1. b. John Howell owned ranches both here and in Beatty, White says. ("A History of Beatty, Nevada" by Robert McCraken)
2. a. A.B. Mitchell "was a rancher out in Paradise," White says. "He used his property as a location where blacks could come and have political meetings and, later on, NAACP meetings."
3. c. Joe Lightfoot. "I was surprised to see that many people here," White says. "I don't know if the Age exaggerated or not."
4. b. Zion Methodist. "Everybody thinks it's Second Baptist," White notes. (Manuscript collection of the railroad, housed in UNLV Special Collections; see letters written by Walter Bracken)
5. d. Forty-four people. White speculates that those relatively few black workers "did the dirtiest jobs. And they only got those jobs because the NAACP came here and actively negotiated." ("Building Hoover Dam: An Oral History of the Great Depression" by Andrew J. Duner and Dennis McBride)
6. The former post office/courthouse is on the site of a portion of the first black neighborhood. That was the area adjoining the red light district, White says, and newspaper articles at the time noted that when the post office arrived, "blacks were asked to leave the area. That's when blacks began to move into the Westside."
7. b. Smokey Joe's Club Alabama. "It was only in business a few months," White adds.
8. a. Basic Magnesium Inc. White notes, too, that the white housing area was called Victory Village.
9. c. Paul Williams, who, White says, also designed the La Concha motel, homes in Berkeley Square — a black housing area — and other Las Vegas properties.
10. True. The Moulin Rouge was big news nationally. "Life magazine had a photo on the cover of dancers at the Moulin Rouge," White says. "Think about it: This was an upscale location. It was white-owned, and you had people there like Joe Louis, who was the greeter. So it had national appeal. And then you had all the movie stars from Hollywood going there." (From newspaper stories, the June 1955 issue of Ebony magazine and articles in historical journals)
11. "Talk of the Town." Produced during the heyday of the Moulin Rouge, the show featured interviews with performers who played at the hotel, White says. Portraits and bios of Key and Bailey — who later became a news anchor — are on the wall of fame at KLAS-TV, Channel 8.
12. d. Hank Greenspun, publisher of the Las Vegas Sun. "Everybody wants to see a copy," White notes. "It was just a verbal agreement." Another participant was Dr. James McMillan, the town's first black dentist and then-local NAACP president. ("Fighting Back: A Life in the Struggle for Civil Rights" by R.T. King)