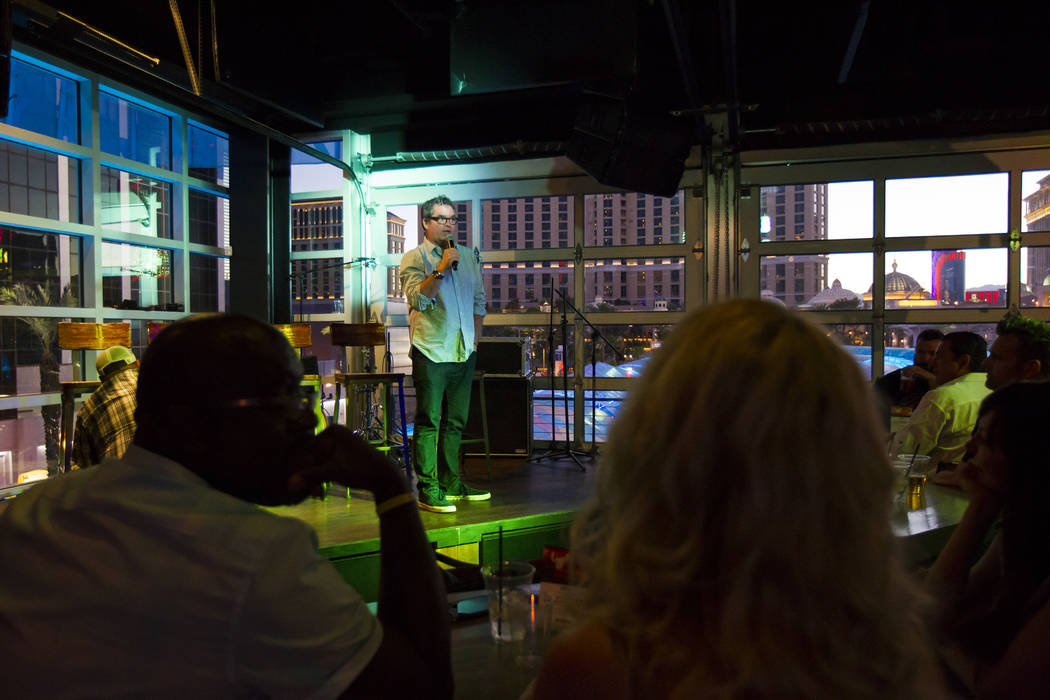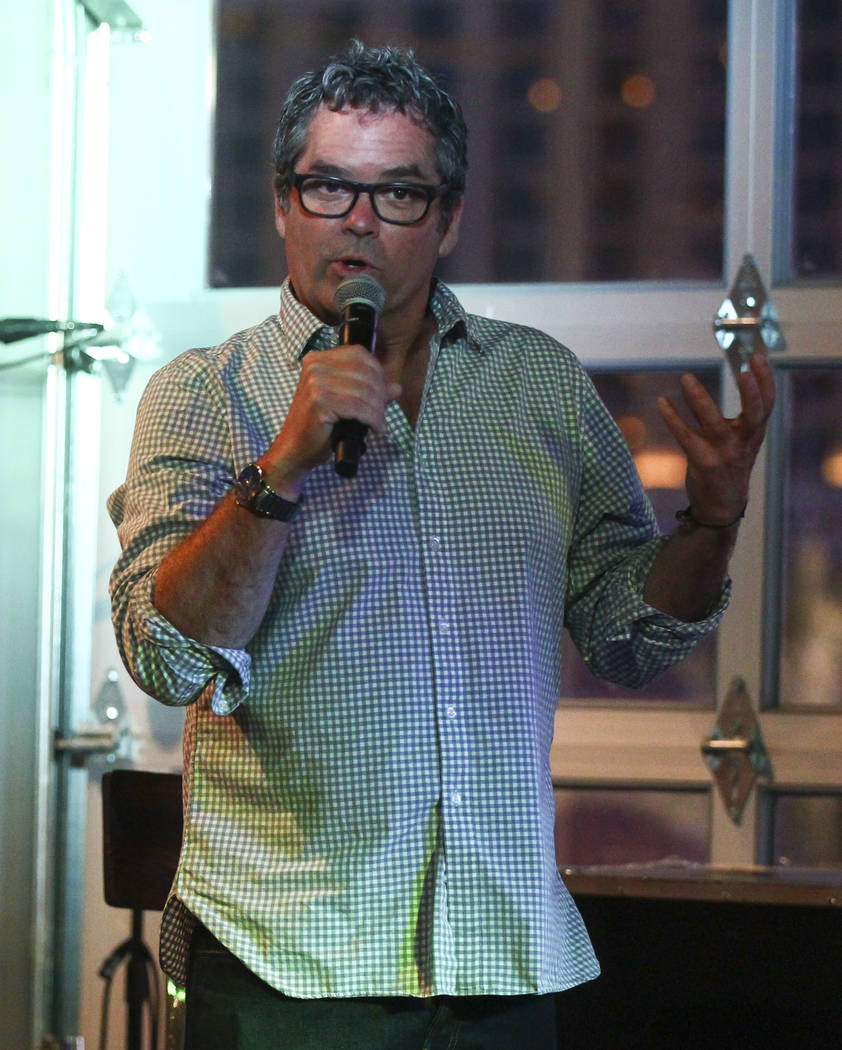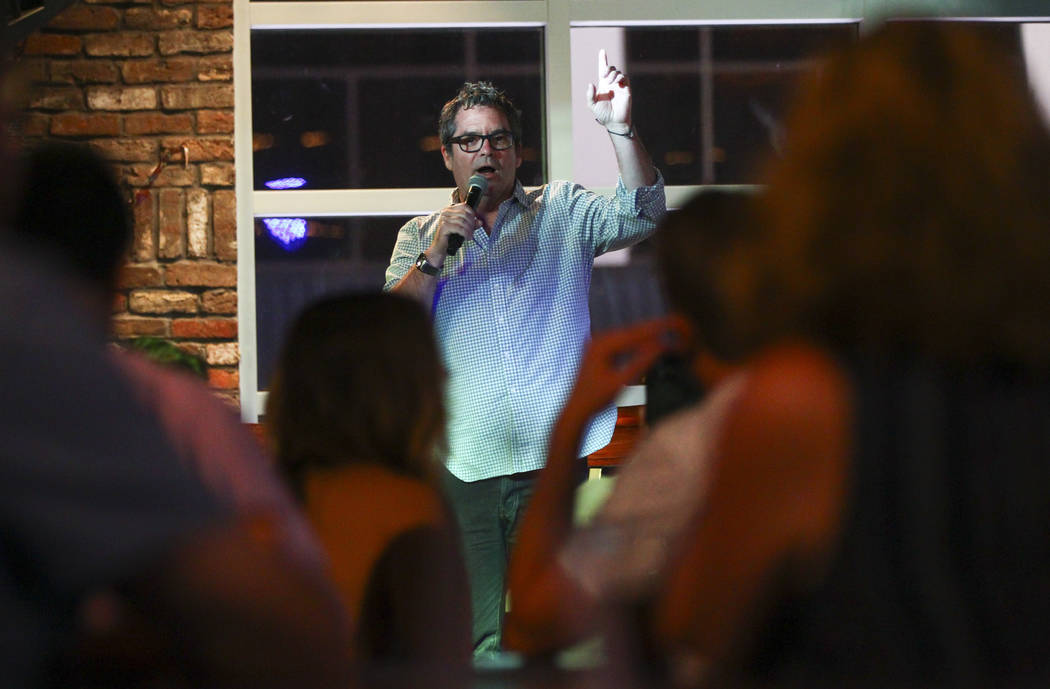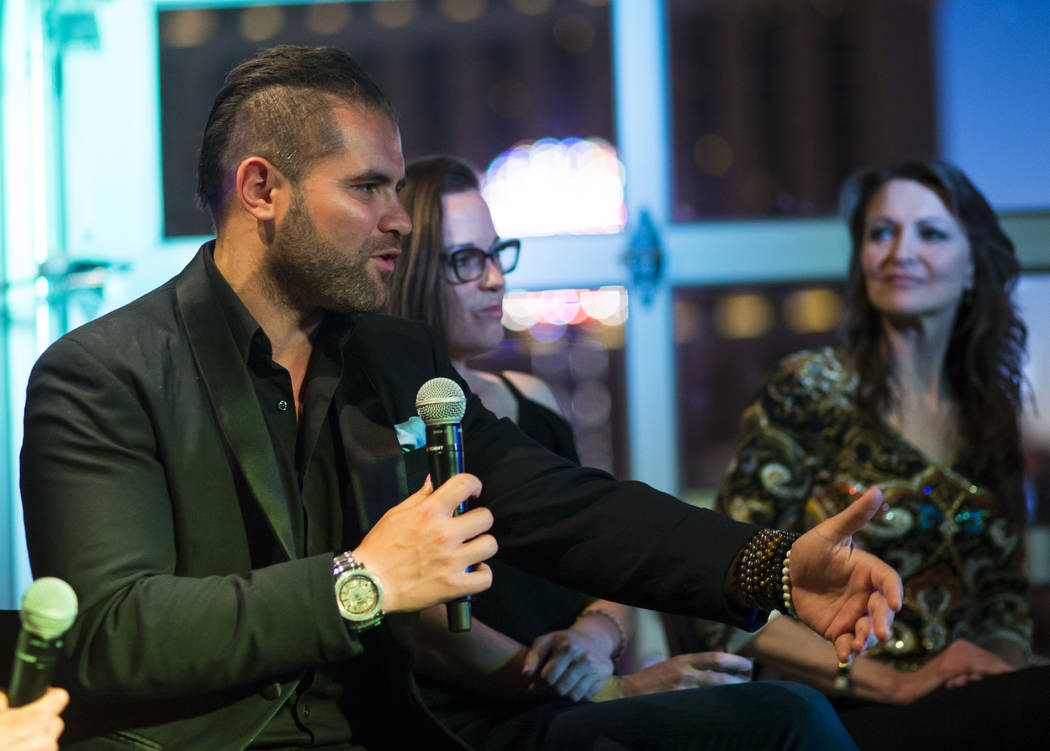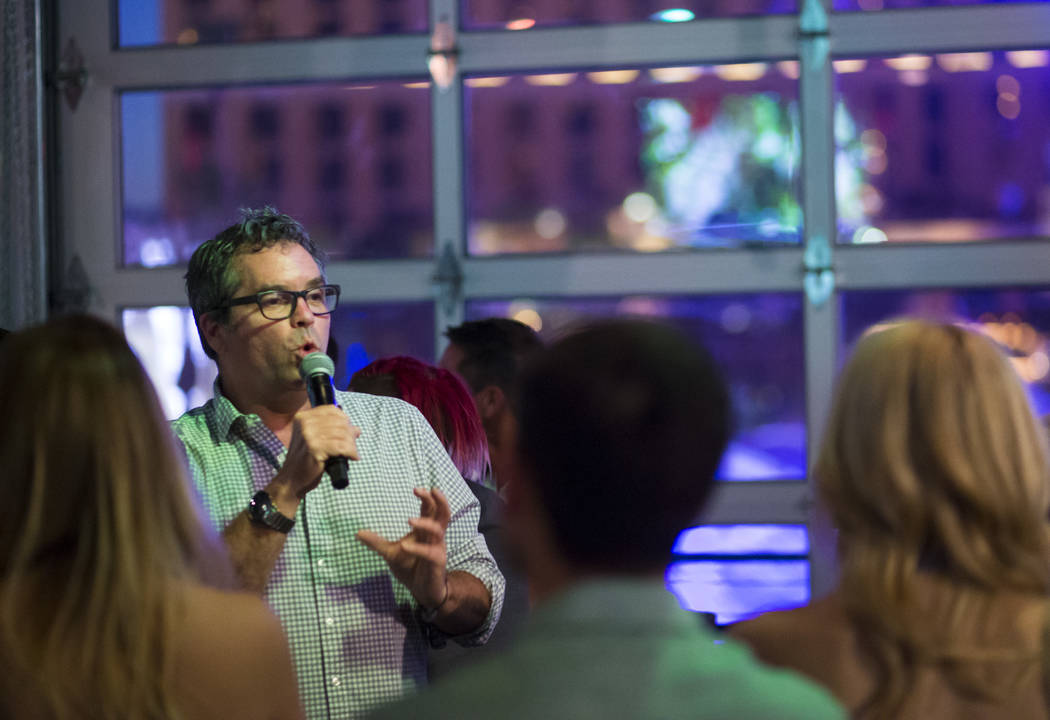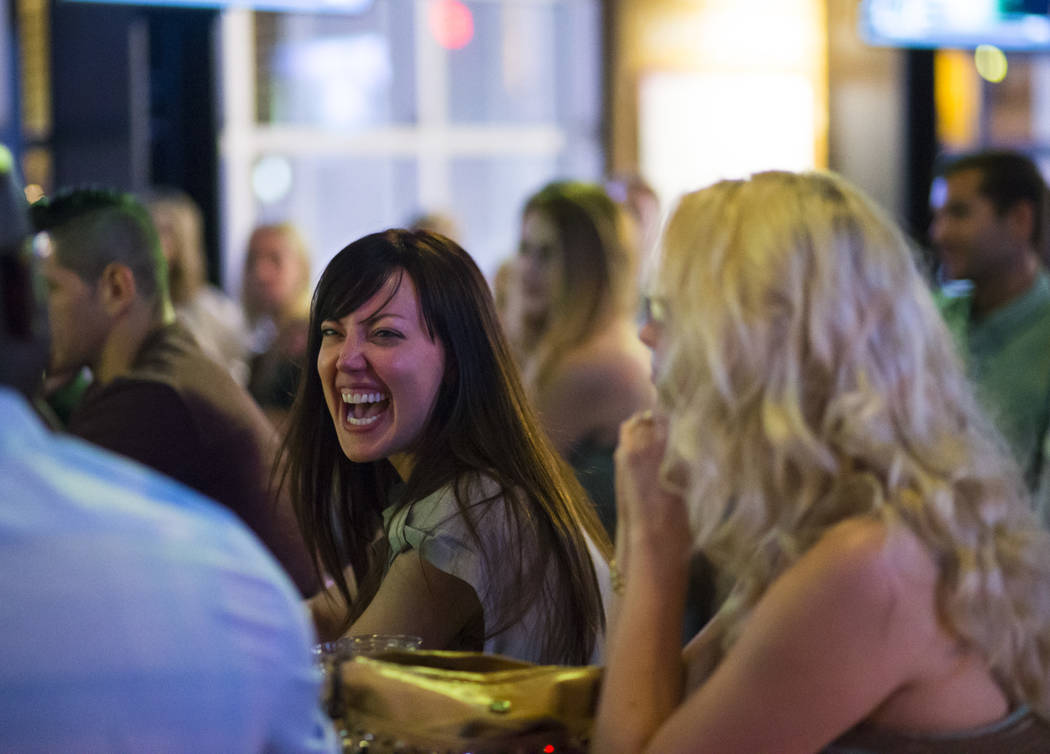 "Show them what you did in the third grade, this will work every time," says Brian Howie, the host of the evening's event. He sounds like an infomercial, touting a cure-all solution to the audience's dating woes.
A young woman stands up and briefly sticks out her tongue.
"You stick out your tongue — playfully, not Miley Cyrus style, not sexual, not like that. Here's what that does," Howie says. "It basically says, 'I caught you looking at me, what do you got?' "
Welcome to the Great Love Debate, a raucous, town hall-style event that tries to solve the perils of modern-day dating.
What began as a promotional event three and a half years ago for Howie's book "How to Find Love in 60 Seconds" has expanded into an ongoing, multicity tour. Howie hosted the event at the Redneck Riviera on Wednesday.
The 90-minute event is sort of an extended call and response between a handful of panelists on stage — most of whom are locals, some with alleged relationship expertise — and the audience. Most of the calling, though, comes from Howie, who asserts that dating has become more difficult today because of women's independence and self-sufficiency.
To feel needed is one of the three essential components of a relationship for men, and women today aren't fulfilling that, he says. (The other two components men need are to be admired and to be appreciated; women, Howie says, need to feel special, sexy and safe in their relationships.)
Howie begins, though, by asking what makes dating in Las Vegas particularly hard, to which the audience responds: the "industry," the prevalence of strip clubs — because of both men and women's involvement — and the odd hours many work.
"It was awful. I couldn't take the men here locally, because the service industry, their hours were so crazy and they were really weird," says Mary Ann Foreman of Las Vegas, who's now engaged. "It's really hard because when I was dating here, (men are) like, 'OK I'm going home.' No, they weren't going home, they were going to the strip clubs, they were going to the nightclubs."
Though Howie is based in Los Angeles now, he became familiar with the Las Vegas dating scene when he produced shows here on and off from 2003-09.
"A lot of people who live here aren't completely committed to living here for the next 40 years," Howie said before the Great Love Debate. "So if you're not committed to the city you're in, you're much less likely to commit to even looking for a new relationship because you always have one eye on the exit."
The event doesn't really get into how Las Vegans can overcome these issues. It focuses on how to successfully pick up women and plan a good first date.
Attendees share their best and worst dates, from helicopter rides to staged attacks, so the man is made to look like a hero.
While Wednesday's event in Las Vegas was Howie's 261st time hearing what has befallen singles, he hasn't lost hope.
"If you learn how to say one more thing the right way or in the right moment, I think we'll all be fine. I'm far more optimistic," Howie says.