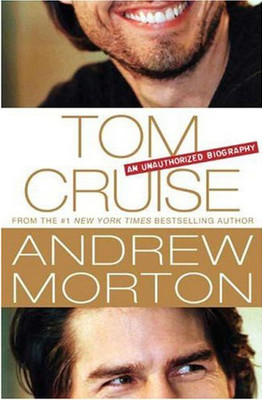 DVDS
"Mr. Woodcock" (PG-13): Seann William Scott is determined not to let the hard-nosed gym teacher (Billy Bob Thornton) who tormented him in his youth marry his mother (Susan Sarandon). If you find the title funny, you'll probably love the rest of the movie. If not, you won't.
Also out today: "An Affair to Remember: 50th Anniversary Edition" (Unrated); "Dragonlance: Dragons of the Autumn Twilight" (PG-13); "Good Luck Chuck" (available in both R and Unrated editions); "In the Heat of the Night: 40th Anniversary Collector's Edition" (Unrated); "It Came From Beneath the Sea" and "Earth vs. the Flying Saucers" (both Unrated); "Love Lies Bleeding" (R); "Operation Homecoming: Writing the Wartime Experience" (Unrated); "Rising Damp: The Movie" (Unrated); "She's Gotta Have It" (Unrated); "Strays" (Unrated); "Suburban Girl" (PG-13); "The Ten" (R); and "The War Bride" (Unrated).
CDS
The Magnetic Fields, "Distortion": Stephin Merritt has long expounded on the labors of love in a voice that's both weary and galvanized, restless and occasionally regretful, like a drunk at the end of the bar, wondering aloud about the wisdom of romance.
As the main creative force behind diffuse popsters The Magnetic Fields, Merritt has established himself as one of indie rock's most compelling and consistent songwriters, a man who drifts from plaintive folk to throbbing Euro dance pop without a second thought. His latest disc, "Distortion," is raucous and lived-in, an album every bit as ragged and scruffed up as Merritt's heart itself.
Also in stores: Ringo Starr, "Liverpool 8"; Raheem DeVaughn, "Love Behind the Melody"; Eels, "Useless Trinkets: B Sides, Soundtracks, Rarities and Unreleased 1996-2007"; Eels, "Meet the Eels: Essential Eels 1996-2006, Vol. 1"; Jon Foreman, "Fall and Winter"; Ladysmith Black Mambazo, "Ilembe: Honoring Shaka Zulu."
BOOKS
"Tom Cruise: An Unauthorized Biography" by Andrew Morton: The biographer who also has written about Madonna, Monica Lewinsky and Princess Diana, turns his eye to Tom Cruise and the actor's career, love life and religion.
Also hitting shelves: "Capitol Conspiracy" by William Bernhardt; "I'm Looking Through You: Growing up Haunted" by Jennifer Finney Boylan; "Real Change: From the World that Fails to the World that Works" by Newt Gingrich; "The Food You Crave: Luscious Recipes for a Healthy Life" by Ellie Krieger; "David Golder, the Ball, Snow in Autumn, the Courilof Affair" by Irene Nemirovsky; "The Bush Tragedy" by Jacob Weisberg; and "Beverly Hills Dead" by Stuart Woods.