THE LIST: DVDS, CDS AND BOOKS HITTING STORES THIS WEEK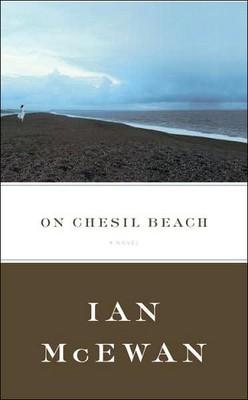 DVDS
"Norbit" (PG-13) is sort of a good news, bad news film for Eddie Murphy, who played multiple roles in this farce. On one hand, it earned $95 million at the U.S. box office. On the other, there are many who felt the sight of him in an enormous fat suit cost him votes when he was nominated for an Oscar for his supporting role in "Dreamgirls."
Also available today: "Voyage to the Bottom of the Sea: Global Warming Edition" (PG); "Yo Soy Boricua" (Unrated); "The Best of Chappelle's Show" (Unrated); "Maxed Out" (Unrated); "The Prisoner Or: How I Planned to Kill Tony Blair" (PG-13); "The Derby Stallion" (PG); "Highlander: The Search for Vengeance" (Unrated); "Secrets of the Code" (Unrated); "The Adventures of Priscilla, Queen of the Desert Extra Frills Edition" (R); "The Messengers" (PG-13); "Ghosts of Abu Ghraib" (Unrated); "Rescue Me: The Complete Third Season" (Unrated); and "Seinfeld: Season 8" (Unrated).
CDS
Marilyn Manson, "Eat Me, Drink Me"
Having weathered a nasty divorce that reportedly had him questioning his will to live, Marilyn Manson has returned with perhaps his most cutting, introspective album yet, an album as inward-looking as its title suggests.
A slightly more melodic, less abrasive effort than its predecessor, "The Golden Age of Grotesque," Manson's latest is a bruised, lovelorn affair that batters hearts and eardrums with equal aplomb.
Also in stores: Big & Rich, "Between Raising Hell and Amazing Grace"; Broadway Cast, "Curtains"; Chris Cornell, "Carry On"; Dream Theater, "Systematic Chaos"; Paul McCartney, "Memory Almost Full"; Poison, "Poison'd!"; Rihanna, "Good Girl Gone Bad"; Bruce Springsteen with the Sessions Band, "Live in Dublin"; Tesla, "Real to Reel"; and T-Pain, "Epiphany."
BOOKS
In "On Chesil Beach" (Nan A. Talese/Doubleday), the United Kingdom's top writer, Ian McEwan, takes a searching look at the state of matrimony circa 1962. Florence, a talented musician, and her new husband, Edward, a history student at University College of London, travel to a hotel on the Dorset coast to consummate their marriage. Needless to say, things don't go well in the bedroom as the couple face their fears.
Also new in stores: "The Sleeping Doll" (Simon & Schuster) by Jeffery Deaver; "A Woman in Charge: The Life of Hillary Rodham Clinton" (Knopf) by Carl Bernstein; "Spare Change" (Putnam) by Robert B. Parker; "The Navigator" (Putnam) by Clive Cussler and Paul Kemprecos; "The Harlequin" (Berkley) by Laurell K. Hamilton; "Undead and Uneasy" (Berkley) by MaryJanice Davidson; "Whitewash" (Mira) by Alex Kava; "Vineyard Stalker" (Scribner) by Philip R. Craig; and "Bangkok Haunts" (Knopf) by John Burdett.