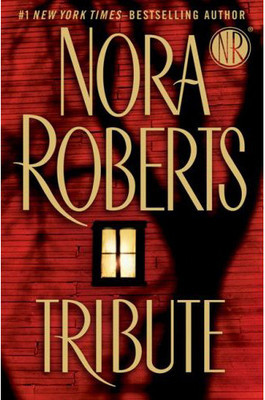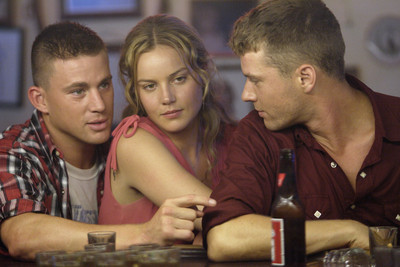 DVDS
"Stop-Loss" (R): Suppose they made a war movie and nobody came? That's what has been happening every time an Iraq-themed drama hits theaters, but let's hope this finds the audience it deserves on DVD. Nine years after "Boys Don't Cry," director Kimberly Peirce delivers another impassioned drama, this one about troubled Iraq war veterans (Ryan Phillippe, Channing Tatum, Joseph Gordon-Levitt) struggling to readjust to stateside life — until one of them is ordered back to battle, despite the fact his enlistment is up. Particularly memorable in initial sequences that focus on our heroes' psychic wounds, this loses some punch when it shifts from an aftermath-of-war movie to a more conventional road-trip narrative. But powerful performances (especially from Phillippe and Gordon-Levitt) never quit — and neither does this movie's sense of urgency.
Also out this week: "The Ruins" (R and unrated); "Sleepwalking" (R); "Superhero Movie" (PG-13); "The Future Is Unwritten: Joe Strummer" (Unrated); "Dance Me Outside" (Unrated); "Chop Shop" (Unrated); "Batman Begins" limited-edition gift set (PG-13); "The Adventures of Ozzie and Harriet: Best of Ricky and Dave" (G); "Cannon: Season One, Vol. 1" (Unrated); and "Jake and the Fatman: Season One, Vol. 1" (Unrated).
CDS
Beck, "Modern Guilt": Alt-rock's most inveterate chameleon, Beck's career has been prone to more shape-shifting than your average lava lamp.
And for his latest disc, Beck recruited a similarly genre-blind producer: the enigmatic Danger Mouse.
Together, these two take a blowtorch to sweat-stained R&B, funk and blithe pop, resulting in a fluid album whose bounds are as slippery and hard to pin down as these dudes' motives.
Also in stores: Great Big Sea, "Fortune's Favour"; Kerli, "Love Is Dead"; Melvins, "Nude With Boots"; Willie Nelson/Wynton Marsalis, "Two Men With the Blues"; Ratatat, "Lp3"; and Soundtrack, "Mamma Mia!"
BOOKS
"Tribute" by Nora Roberts: Cilla McGowan, a former child star, moves to Virginia's Shenandoah Valley in search of a peaceful life. A restorer of old houses, Cilla begins work on a farmhouse belonging to her late grandmother, famous actress Janet Hardy who died of an overdose in the house decades earlier. A discovery in the attic leads Cilla to doubt the nature of her grandmother's passing and she tries to uncover whether her grandmother was murdered.
Also hitting shelves: "So Long At the Fair" by Christina Schwarz; "Time Is a River" by Mary Alice Monroe; "Books: A Memoir" by Larry McMurtry; "The Grin of the Dark" by Ramsey Campbell; "Palace Council" by Stephen L. Carter; "Silent Thunder" by Iris Johansen; and "Swan Peak: A Dave Robicheaux Novel" by James Lee Burke.