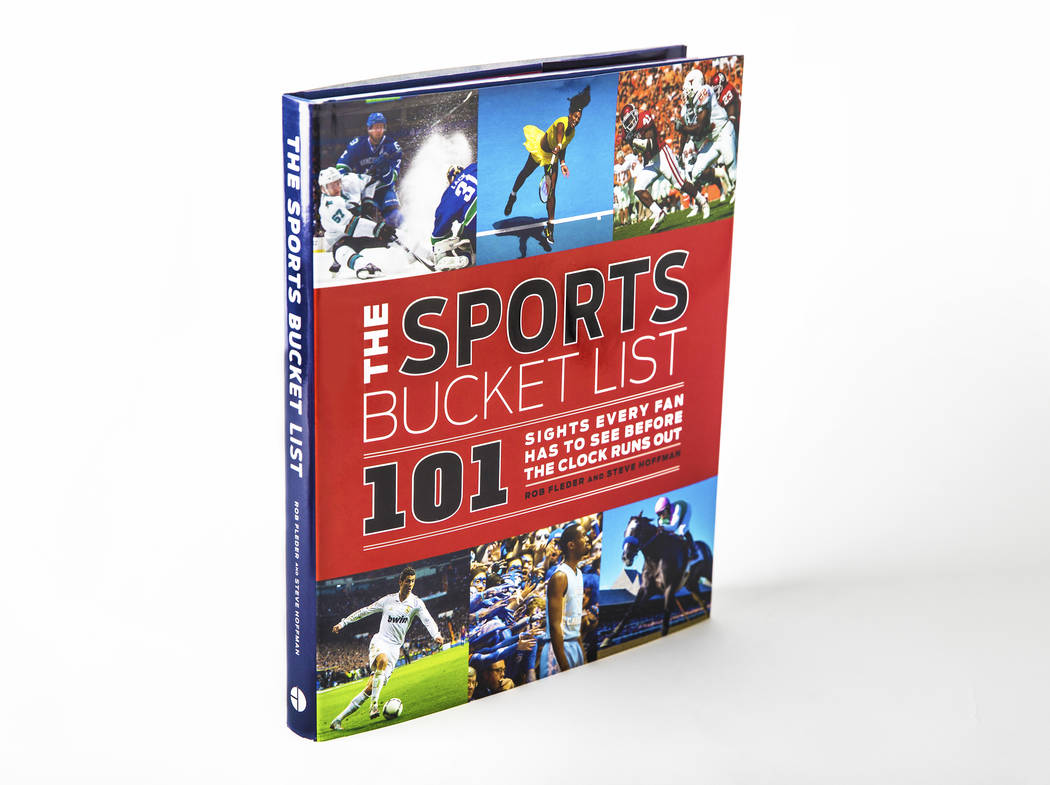 As someone who has been a sports editor in three markets — and lived in seven others — it's hard not to be a sports fan.
And, like most sports fans, I have a bucket list. You know, a personal agenda of those iconic sporting events where you just want to breathe the air during the competition.
The Kentucky Derby. The Super Bowl. The Olympics. They're all events that most of us have dreamed of attending.
Rob Fleder and Steve Hoffman have tried to capture that anticipation with a coffee-table book called "The Sports Bucket List 101" (HarperCollins, $40). Exactly as it sounds, the book documents 101 events and venues that represent hallowed grounds for sports fans, everything from Fenway Park to U.S. Open tennis, from Yankee Stadium to the Masters.
While the book has a lot to appeal to the American sports fan, it also has its share of international and offbeat events. For instance, a Barcelona vs. Real Madrid soccer match would be thrilling, but the elephant polo championship in Nepal leaves a lot to be desired.
I've been to 28 events in the "Bucket List," but I'm not sure how many people would follow in my footsteps at the Westminster Dog Show. And I would debate that a Golden State Warriors home game is not more special than making a pilgrimage to the Frozen Four.
The authors bring up some remarkable "Bucket List" events that not everyone would think of. For instance, they suggest the stadium around the 17th hole at the Phoenix Open is a sight to behold (they're right). The College World Series brings a different feel to baseball (it really does). And you will get shivers from walking into Pauley Pavilion (yes, goose bumps).
But there are a few I'm baffled about. For instance, Ryerson Rams hockey is a stretch, even if it is in the Toronto Maple Leafs' original home. An Oklahoma City Thunder home game is not as cool as a Sacramento Kings home game was during the early 2000s. A Harlem Globetrotters game is not what it used to be. And the authors suggest the Empire State Run Up, but it's hard to get good seats in the stairwells.
All that said, Fleder and Hoffman do a good job of sparking debate, especially with events that have an exotic appeal like the Caribbean World Series or the Ironman World Championships.
The photo selection makes the book a gorgeous conversation piece. And they try to offer a "Bucket List" that will appeal to lot of people in many different ways, and not just those in the world of stick-and-ball sports.
Check it out and see how many have you crossed off your bucket list.
Contact Review-Journal Sports Editor Bill Bradley at 702-387-2909 or bbradley@reviewjournal.com. Follow @billbradleyLV on Twitter.