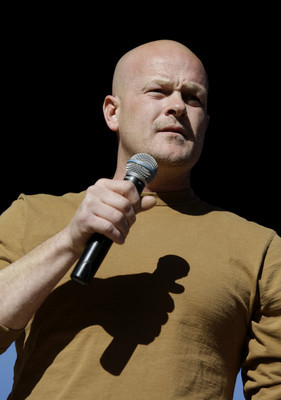 Here are a few things in news, entertainment and popular culture that we've been talking about lately.
• A couple exchange wedding vows at a Normal, Ill., Taco Bell. Then the wedding party left for their honeymoon at Wal-Mart.
• A British man spends 26 years solving a Rubik's Cube. Well, you've certainly got to admire his … oh, forget it. What a doofus.
• Joe "The Plumber" Wurzelbacher turns war correspondent during a visit to the Gaza region. Not nearly as disconcerting as the fact that Madeleine Albright will be stopping by between noon at 6 p.m. to fix our toilet.
• Attendance is down for this year's Adult Video News exhibition in Las Vegas. You know things are bad when the economy becomes too depressing to enjoy porn.
• YouTube sensation Judson Laipply unveils "Evolution of Dance 2." Strangely missing: The Hully Gully, the Hucklebuck, the Freddie, the Batusi and the George W. Bush Reality-Avoidance Soft Shoe.
• Amy Winehouse's husband reportedly will file for divorce. Official grounds: She's Amy Winehouse.
By JOHN PRZYBYS (jprzybys@reviewjournal.com)