October 26, 2008 - 9:00 pm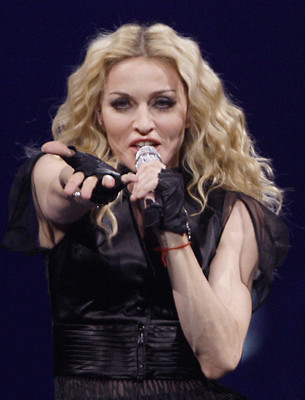 Here are a few of the things in news, entertainment and popular culture we've been talking about lately.
* Fashion critic Mr. Blackwell dies. Meanwhile, the angel Gabriel and the gang frantically accessorize their all-white outfits, praying that Mr. Blackwell will approve.
* A study says the Bee Gees' "Stayin' Alive" is perfect for timing CPR chest compressions. The downside: Potential rescuers may avoid giving CPR for fear the annoying song will become stuck in their brains for the next three weeks.
* Joe the Plumber becomes briefly famous after the last presidential debate. On deck for the 2012, 2016 and 2020 presidential elections: Spike the Electrician, Gus the Longshoreman and Bobby The Guy Who Wanders Around In Traffic at Intersections Collecting Donations For A Bogus Charity.
* A newly hot Britney Spears premieres her video, "Womanizer," to good reviews. Does this mean we can go back to making fun of her without feeling guilty?
* Madonna and Guy Ritchie are ending their marriage. And the whole world is … well, whatever the opposite of "is incredibly surprised" is.
By JOHN PRZYBYS