10 destinations worth a weekend trip from Las Vegas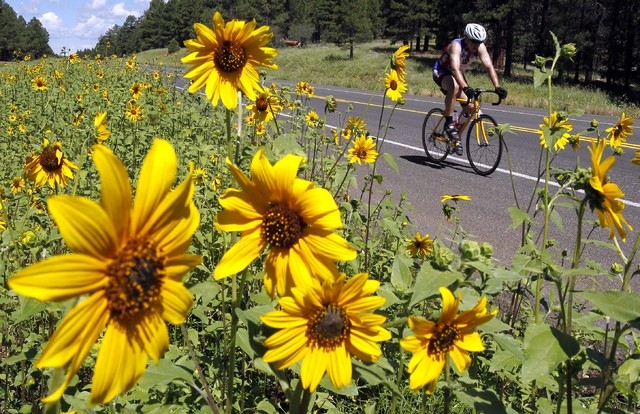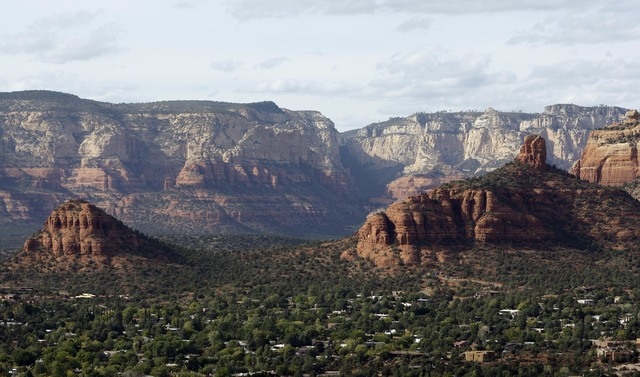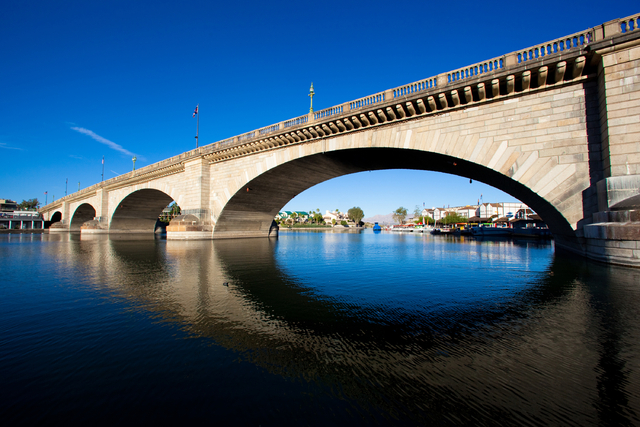 The nine-to-five grind can get monotonous and dull, especially as each week comes to an end and the weather gets hotter. It's not hard to let weekend routines become stagnant and complacent, so as the heat kicks up, take advantage of the surrounding states' beautiful parks, cities and beaches.
These 10 vacation destinations are just hours away from Las Vegas and make perfect weekend getaways, whether it's centered around outdoor activities, beaches or festivals.
Sedona, Ariz. (275 miles, about 4 hours and 15 minute drive)
In the middle of the Arizona desert lays an oasis where weekend getaways mix luxury with nature. Stay in cabin, resort, bed and breakfast or a hotel; each is bound to be rich in unique Western décor. Sedona is surrounded by some of the desert's finest geological feats, from canyons to rock formations to hiking trails. Check out Oak Creek Canyon and the cliff dwellings nearby, or stop by the Chapel of the Holy Cross, a chapel built into and embedded in the buttes.
Los Angeles, Calif. (271 miles, about 4-hour drive)
If vacationers can brave Los Angeles traffic and plow through to the beaches, the massive city makes a relaxing and fun weekend. Check out El Matador Beach near Malibu, Calif.; though it's a little rocky, its secluded waters have been hailed as some the clearest in Los Angeles. For a more mainstream, sandy beach experience, stop by Venice Beach or Santa Monica Beach.
Duck Creek Village, Utah (200 miles, about 3 hour drive)
Tucked away amid Southern Utah's famous parks is a small, scenic village where vacationers can rent cabins, go camping, and take advantage of the countless outdoor adventures at their fingertips. Duck Creek Village is an easy drive to Cedar Breaks National Monument as well as Zion and Bryce Canyon parks. But even closer to the village are short hikes to waterfalls, caves, ponds, lakes and biking trails.
San Diego, Calif. (346 miles, about 5 hour drive)
Vacationers are drawn to San Diego for its phenomenal beaches, like La Jolla Shores, where the sandy beach meets sea cliffs. Other weekend activities include a trip to the famous San Diego Zoo, over a dozen museums and nearby state parks. Old Town San Diego brings historic charm to the busy city, and visitors can get a taste of what it was like to live in California in the 1800s by touring through museums, galleries and shops.
Zion National Park, Utah (160 miles, about 2.5 hour drive)
There's a reason it's one of the country's hottest tourism locations, and it makes a good weekend getaway for the same reason. The park is full of canyons, breathtaking views and unique hikes, like the trail heading through the Zion Narrows along the Virgin River. Stay at a hotel nearby or camp inside the park, but spend the weekend outdoors on the trails and in the canyons.
Phoenix, Ariz. (286 miles, about 4 and a half hour drive)
For a slight change of pace, a weekend trip to Phoenix can be a culturally rich vacation. The city offers up several museums, like the Musical Instrument Museum and the Heard Museum, as well as an expansive botanical garden that's praised for it's unique wildlife. Of course, the city is perched among parks as well, so vacationers can hike and spend the weekend outdoors in the canyons and on trails.
Grand Canyon, Ariz. (252 miles, about 4-hour drive)
Being a vacationer at the Grand Canyon may feel different than being a tourist, but the short drive from Las Vegas won't make it feel like every tourist activity has to be done in one weekend. Either go for the hiking and views, or spend your time in a raft on the Colorado River. Stay at one of the historic lodges inside the park, like the Bright Angel Lodge or El Tovar Hotel.
Flagstaff, Ariz. (250 miles, about 3 and a half hour drive)
It's close to the Grand Canyon and some of Arizona's other national parks, but Flagstaff has a rich and active cultural scene. Vacationers can attend on of the musical festivals in the summer, like Pickin' in the Pines, an annual bluegrass and acoustic festival. The city embraces its Native American heritage with a handful of festivals, such as the Hopi Festival of Arts and Culture.
Lake Powell, Utah (268 miles, about 4 hour and 15 minute drive)
It's the perfect weekend getaway for water lovers. Vacationers can bring their own boat and toys, or rent at the lake, but just a few popular activities include house boating, wakeboarding, waterskiing, going on a dinner cruise, or just simply fishing and lounging. The Rainbow Bridge, one of the world's largest natural bridges, is within a boat ride on Lake Powell.
Lake Havasu, Ariz. (153 miles, about 2 and a half hour drive)
The large reservoir straddles the California-Arizona border and is just two and a half hours south of Las Vegas. Fishing enthusiasts are drawn to the lake every year for its fishing tournaments, and it's home to a dismantled and related bridge from London, England, now reinforced and spanning across the lake leading into Lake Havasu City, Az. While the city itself is isolated, vacationers can take part in its festivals and various water activities.