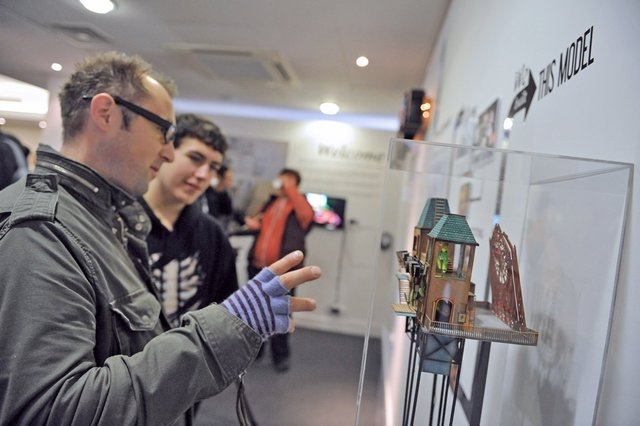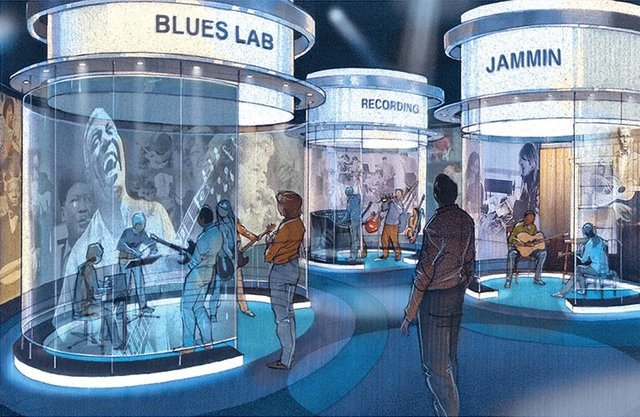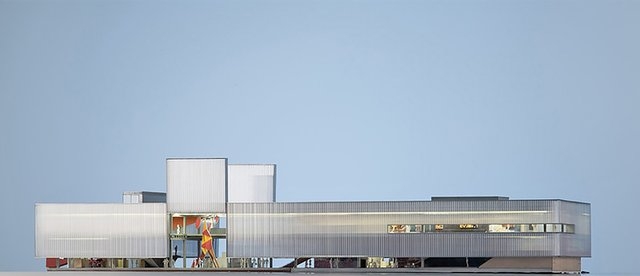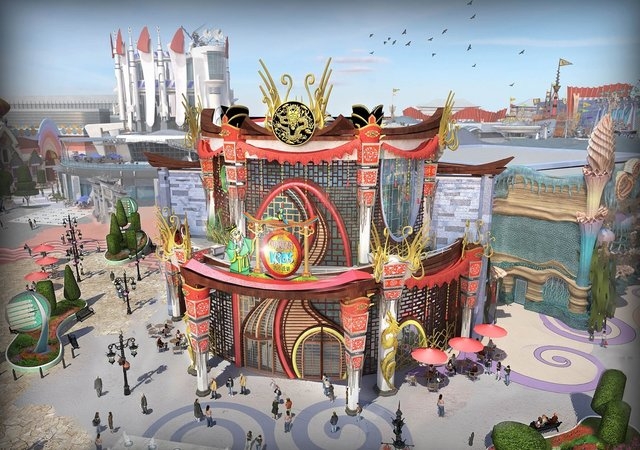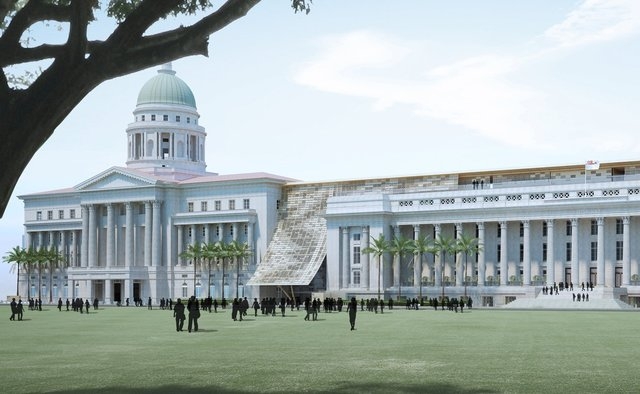 From the world's largest archeology museum to its biggest eco-park, 2015 is gearing up to be a whopper of a year for global tourists in search of the next big thing.
Video games will finally get the kind of museum treatment typically awarded to other forms of visual art.
Texas will open a Texas-sized entertainment district.
And everyone's favorite, Hello Kitty, will finally take a stab at Mickey Mouse with her own lavish theme park.
Below is our cultural calendar for 2015, highlighting the most anticipated new attractions opening around the globe.
Each of these multi-million dollar projects will have a major impact on local tourism, and every one of them is sure to make headlines in the coming months.
Hello Kitty Park (Zhejiang Province, China)
Opening date: January, 2015
This joint venture between Japan's Sanrio Corporation and China's Zhejiang New Insight Leisure Tourism Development opened to Hello Kitty's adoring fans on New Year's Day.
The new attraction includes 11 themed facilities, such as performance venues, amusement rides, a luxury resort and even a grand mahjong hall.
The $215 million project is the first Hello Kitty theme park outside of the cartoon's native Japan and is expected to attract up to one million visitors per year.
Hello Kitty Park, 1 Tianshi Ave., Anji County, Zhejiang Province; +86 4009 778 899
The National Videogame Arcade (Nottingham, England)
Opening date: March 2015
Billed as "the world's first cultural center for gaming," the forthcoming National Videogame Arcade will be a hub for video game culture, with public programs, educational outreach, archives, themed galleries and interactive exhibitions spread across a five-floor building in Nottingham's Creative Quarter.
The $3.9 million compound will house more than 12,000 objects, and aims to "inspire and develop the game-makers of tomorrow."
The National Videogame Arcade, 24-32 Carlton St., Nottingham; +44 788 763 3751
Grand Texas Sports & Entertainment District (New Caney, Texas)
Opening date: Spring 2015
The first components of a massive new amusement zone 30 miles northeast of Houston, Texas — including a motorsports park, sports complex and water park — are expected to open to the public in the spring of 2015.
The 640-acre district will eventually house seven Texas-themed attractions in total, including a shopping and entertainment complex, a multi-use event center, concert venues, a wakeboarding lake, equestrian trails, a hospitality village and the Grand Texas Amusement Park.
Grand Texas Sports & Entertainment District, 23065 Highway 242, New Caney, Texas
The National Blues Museum (St. Louis, Missouri)
Opening date: Late 2015
Blues fans will have a good reason to smile next year when the National Blues Museum opens to the public in downtown St Louis.
Backed by everyone from blues legend Buddy Guy to actor John Goodman, the $13.5 million complex will contain 16,000 square feet of interactive exhibition space, a 100-seat theater and a robust calendar of public programming.
The National Blue Museum, 615 Washington Ave., St. Louis, Missouri; +1 314 231 0400
Garage Museum of Contemporary Art (Moscow)
Opening date: June 2015
Conceived in 2008 by Dasha Zhukova (girlfriend of Russian billionaire Roman Abramovich). the Garage Museum of Contemporary Art will finally move into its first permanent home in 2015.
Dutch architect Rem Koolhaas helped transform a Soviet-era pavilion in Gorky Park into a 58,000-square-foot art compound that will display some of the best contemporary works from Russia and beyond.
Garage Museum of Contemporary Art, 9, Krymsky Val, Gorky Park, Moscow; +7 495 645 05 20
Eternity Passage (Beijing)
Opening date: Summer 2015
Eternity Passage claims it will be China's first hi-tech amusement park, weaving Chinese history with "technological fantasy" across two large zones (one indoor and the other open air).
The theme park is currently under construction just outside of the Chinese capital, on the route to the Great Wall, and will be part of Beijing Outlets World, a complex with outlet shopping, resort hotels and a conference center.
Eternity Passage, ChangPing County, Beijing
Grand Egyptian Museum (Cairo)
Opening date: Fall 2015
Halfway between the Pyramids of Giza and the modern city of Cairo lies an $800 million compound that will soon be home to 100,000 ancient artifacts spanning more than 7,000 years of history.
The Grand Egyptian Museum will become the world's largest archeological institution when it opens in the fall, and includes a conference center, training center and several archeology workshops.
Its biggest draw card will no doubt be the display of more than 3,500 artifacts belonging to the famous King Tutankhamen.
Grand Egyptian Museum, El Remayah Sq., Cairo-Alex. Road, Pyramids, Giza, Egypt; +202 33 776 893
National Gallery Singapore (Singapore)
Opening date: November 2015
The 689,000-square-foot National Gallery will be the largest visual arts venue in Southeast Asia when it opens in the heart of Singapore's Civic District next year with a collection of regional art spanning from the 19th century to present day.
The opening is timed to coincide with Singapore's Golden Jubilee, and marks a fresh attempt by the city-state to position itself as an international hub of the arts.
National Gallery Singapore, 1 St. Andrew's Road; +65 6690 9400
Funtasy Island (Riau Islands, Indonesia)
Opening date: Late 2015
Developers are billing this $240 million, 740-acre amusement zone just off the coast of Singapore in Indonesia's Riau Islands as "the world's largest eco-theme park."
Eight key "eco-zones" under construction include a multi-sensory rainforest, land- and river-based safaris, snorkel and scuba zones, an interactive dolphin habitat and an aquarium where you can swim with whale sharks.
Funtasy Island, 1 Maritime Square, Harbour Front Centre, Singapore; +65 6376 5919
Louvre Abu Dhabi (U.A.E.)
Opening date: December 2015
The oil-rich emirate of Abu Dhabi paid an astounding $525 million just to be associated with the Louvre brand, along with another $747 million for art loans and managerial advice.
Add to the price tag the cost of the building, about $100 million, and you've got yourself one of the most expensive cultural institutions ever conceived.
Inside the domed structure, designed by Pritzker Prize-winning architect Jean Nouvel, will be 65,000 square feet of permanent installations and 22,000 square feet more set aside for temporary exhibits.
Louvre Abu Dhabi, Cultural District, Abu Dhabi
Renovated attractions
– A project aimed at restoring Mont Saint-Michel's original tidal character will be completed in 2015, revitalizing both the approach to the famous Normandy abbey and the spirit of its maritime setting.
– One year too late to coincide with its centennial celebrations, the Panama Canal's $5.2 billion expansion project should finally be completed by December with much fanfare to mark the occasion.
– With a concourse 90 feet longer than the main concourse of Grand Central Terminal further uptown, the new wing-shaped World Trade Center Transportation Hub will serve more than 200,000 daily commuters and millions of annual visors from around the globe when completed in December 2015.
– Another New York City institution, the Whitney Museum of American Art will move into its new building between the High Line and the Hudson River in May, vastly increasing its exhibition and programming space.