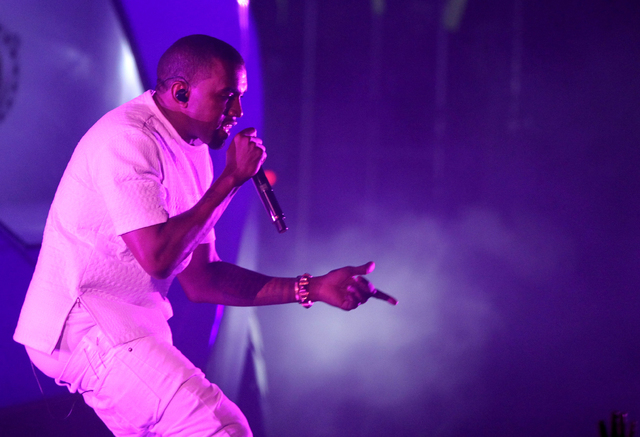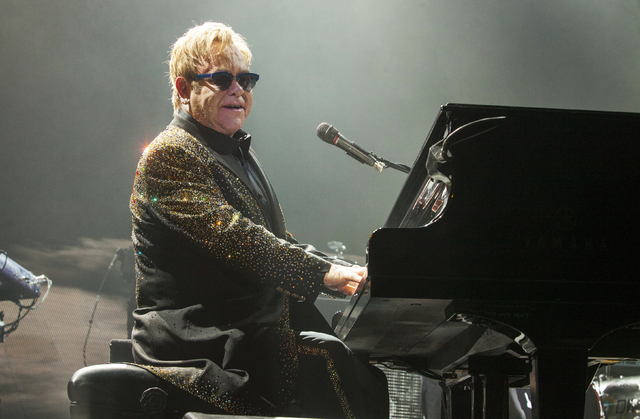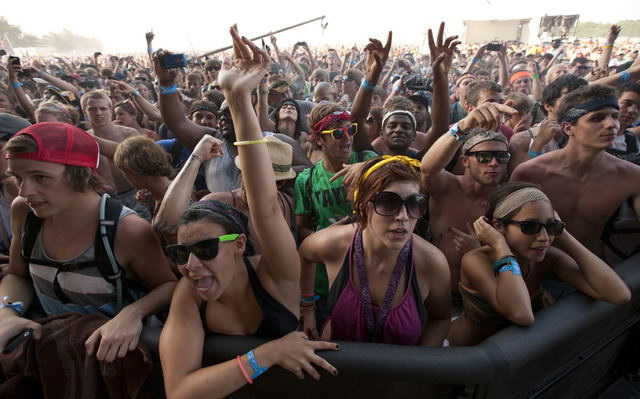 The season of music festivals is upon us. If you're looking for a road trip, or even a weekend getaway, here are 5 that are worth checking out – most within a day's drive of Las Vegas.
Bonnaroo
It begins on June 12th and lasts until June 15th but the impression of this four-day festival will last a lifetime. Manchester, Tennessee may seem like a long way for a festival, but scoping out Google maps it's really about a day or two of driving. And well worth the effort! There are carnival rides, Sonic Village, a cinema, a comedy theater, a silent disco and a million other attractions to dazzle and delight. The academy in Planet Roo offers a full day of interactive art experiences, with workshops in everything from theater, percussion, break dancing, instrument building, and gardening. The lineup is ridiculous, the acts are diverse and the talent is palpable. There's Elton John, Kanye West, Jack White, Lionel Richie, Vampire Weekend, Nick Cave and the Bad Seeds, Skrillex, Ice Cube, Mastodon, Ms. Lauryn Hill, and Meshuggah. Four-day tickets are still available for $284.50, but get them now they're fading fast!
Firefly Gathering
Starting June 13th and ending June 16th this four-day festival takes place in Flagstaff, Arizona on Soggy Bottom Ranch. The Firefly festival is known as an intentional gathering focused on manifesting a vision of a co-creative, nurturing, and loving community. Break out your yoga mats and get ready to have your heart expanded! A bevy of DJs and musicians grace the stages including Mr. Rogers, Kaminada, Luminaries, the Jive Joint, Nico Luminous, and Buddha Bass. There is also live art, performance art, a yoga temple (told you!), Hammockville, Eat Street, and Lil Bugville. Lil Bugville is a specially-designed section of the festival made for families and includes workshops and crafting. A three-day pass is $165 for adults, $55 for children ages 13-17 and free if you're under twelve.
Prescott Bluegrass Festival
From 10:30 a.m. on June 21st until 3 p.m. on June 22nd, the Prescott Arizona Chamber of Commerce brings the 33rd annual FREE bluegrass festival to Yavapai County Courthouse Plaza. What started as a fiddle contest dedicated to a local fiddler has grown exponentially into a grand weekend of music, food, beer and most of all fun! Some of the acts include Lee McLaughlin, The Mars Hillbillies, The Sonoran Dogs, Marty Warburton, and Home Girls. Overnight camping passes are available for $15 a night.
GrooveFest
The party starts on June 23rd and doesn't end until June 29th, that's right, a full week of chaos, music, camping, and madness. Coming to Main Street Park in Cedar City, Utah this intimate gathering is another FREE event. Dedicated to American Music, there's a little something for everyone, including, blues, folk, country western, Americana, jazz, jam and everything else under the sun. There's so much to do from workshops to artwork, there's LitFest – the energy of words, a campfire concert in the canyons and a run for music. Some of the headline acts include Wilhelm, Loves It, Bottled Monkey, Blammity Blam, Screen Door Porch, and Jason Burton.
Bumbershoot
Beginning on August 30th and ending on September 1st this three-day weekend extravaganza is just a day's drive away. Happening at the Seattle Center in Washington, this festival has some of the best artists around and some of the freshest locally grown talent, as well as film premiers, visual art showcases, comedy, and spoken word poetry. It's billed as Art in the Great North Left. Some of the biggest names on the bill include, Wu-Tang Clan, The Replacements, Elvis Costello and the Imposters, Panic at the Disco, Foster the People, and J. Cole. A one-day pass for a specific day is $50, one any day ticket is $55 and a three-day pass is $120. There is no camping at this event.
Once again for any of your festival needs, I direct your attention to Jambase.com, an optimum outlet to get a hold of tickets and check out the lineups and official festival websites.
Gina Pearl is the author of "Death Artist" and "Dope Sick." She also blogs at gpspeedracerblog.com.