6 stops to make on a long weekend road trip through Utah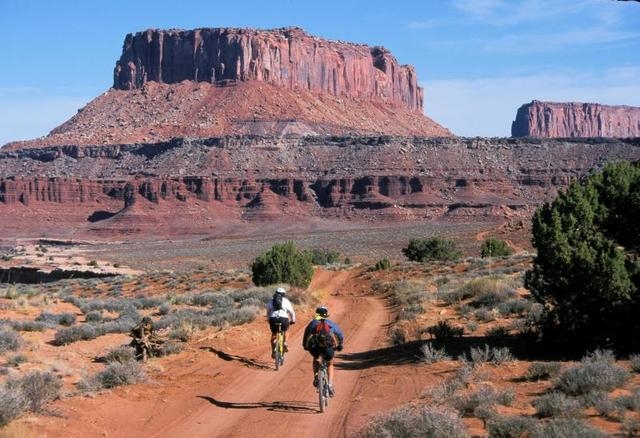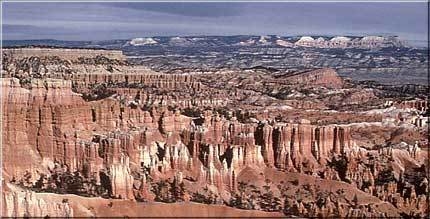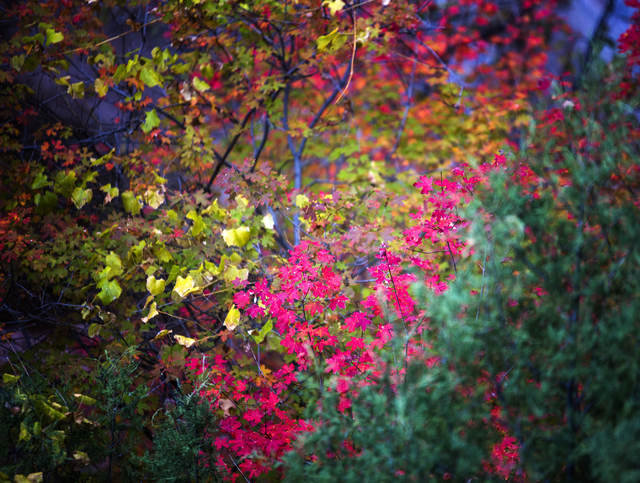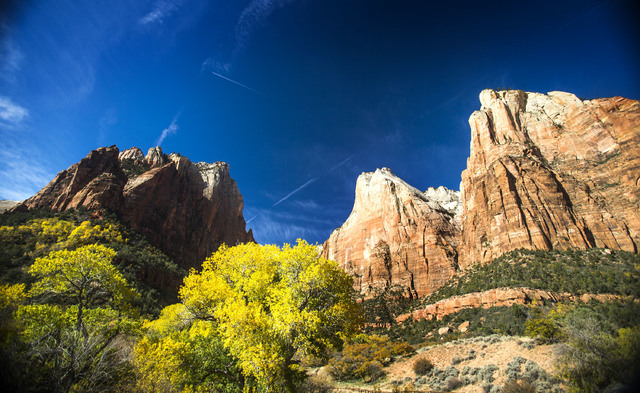 For those looking to get out of the big city, and aren't willing to wait until summer to do so, a quick retreat to Utah for a long weekend will provide a much needed seasonal respite. And right now is the perfect time to venture out to Utah's gorgeous National Parks. Springtime means temperate weather, long days, and best of all, fewer crowds than summer. This five-day itinerary will take you through five of the Nation's most revered parks, little known retreats, and stunning scenery, all in the most time-efficient manner possible.
Zion National Park
Start your trip from Las Vegas with a short 2.5 hour drive out to Utah's most popular park, Zion. An early morning start will mean getting there with a whole day to hike, climb or explore.
Experienced hikers will want to experience Zion's most popular trail, the Narrows. The hike will take you between the 1,000 foot cliff sides and into the shallow waters of the Virgin River below. Yes, you will get wet. But spring means the waters will be warmer than they will be the rest of the year. For those not willing to get wet, you can also view the Narrows from the wheelchair accessible Riverside Walk. Emerald Pools is a fun 3-mile hike, perfect for families with kids.
If hiking isn't your thing, you can appreciate Zion's natural beauty from the Zion Park Scenic Byway. You might even spot some of the local wildlife like the Peregrine falcon or bald eagle that call Zion home. More advanced adventurers can take on the sheer rock walls with rock climbing. And many canyoneering outlets in the area can take you rapelling, bouldering and exploring.
Bryce Canyon National Park
From Zion, it's a 2 hour drive to your next destination, Bryce Canyon. Made popular by it's brilliant colors and awe-inspiring "hoodoos," Bryce will prove to be a treat to hikers and campers, alike.
Although many of the popular hikes will require investing a few days, Bryce's trail system often intersects, meaning you can combine trails to make your hike as long or as strenuous as you like. Their shuttle service will actually pick you up and drop you off at the trailheads, meaning there's no need to retrace your steps.
Due to Bryce Canyon's high elevation, amateur astronomers will want to camp out at one of the two campsites and stargaze. The park's stargazing programs provide telescopes that allow you to see thousands of stars in the night sky, the Milky Way reaching across the sky, and on moonless nights, even Venus and Jupiter.
Capitol Reef National Park
From Bryce Canyon, you're a three hour drive out from Capitol Reef National Park. Although less popular than the previous two parks, Capitol Reef has consistently fewer crowds, meaning you'll get a far more intimate experience with nature than previously afforded.
Two miles east of the visitor center is the park's most popular hike, the Hickman Natural Bridge. One of the best hikes in the state, the natural bridge traverses 133 feet over a small stream. From the trail, you'll be able to view one of the white sandstone domes that lends the park its namesake.
After exploring the rocky terrain all day, take the scenic byway to the small Mormon town of Fruita. Venture into the orchards, and spend the afternoon picking fresh fruits. For a small donation, you can take some of your harvest on the road to fuel your next adventures.
Arches National Park
Another two-and-a-half hours northeast will take you to Arches National Park. Known internationally for the dramatic Delicate Arch, Arches National Park will have you spinning in circles while thinking, "Huh, I've seen pictures of that before." Arches boasts over 2,000 naturally-formed arches, forming red monolithic bridges and awe-inspiring windows in the rock.
Hire a guide to help you navigate through the labyrinth of spires and hoodoos that comprises the Fiery Furnace. This hike, named for both the heat the canyon retains and the bright red color of the walls and pillars, leads you through narrow passages of swirling and towering rock. A proper outfitter will prevent you from getting lost, or stranded, in the natural passages of bright redrock.
For family groups, the easy 1-mile Arches Window Primitive Loop will take you to see the north and south window arches that serve to frame the outlying scenery.
Canyonlands National Park
The last park of your tour lies merely 45 minutes outside of Arches. The largest National Park in Utah, Canyonlands offers something for every kind of adventurer.
Two rivers divide the massive park into three distinct districts: Needles, The Maze and Island in the Sky. The Needles District, named for its abundance of pinnacles and spires, provides the most trails for day hikers and enough variety to suit any skill level. The Maze, a labyrinth of rock and stone, is only properly suited to experienced travelers who can take care of themselves out in the wilderness. This area is more remote than any of the aforementioned hiking spots.
You'll probably want to start in the most popular district, Island in the Sky. The mesa protrudes 1,000 feet up out of the deep canyons, providing stunning and ethereal views of the surrounding desert, red rocks, and flowing Colorado River. Exhausted from four days of hiking at this point? Take to the road and drive the 20 miles of scenic roadway. Early mornings and late afternoons will provide you with complimentary warm sunlight to capture photographs with.
Amazing Earthfest
Have an extra day to kill? On the way back home, (or on the way there) stop off in Kanab, Utah. The annual 7-day Amazing Earthfest festival begins on Mother's Day and prides itself as being an experiential festival of learning and celebrating land and life on the Colorado plateau.Events range from classes on rope making and biological soil crusts to outdoor activities like yoga in the park and canyon hikes. It also features documentary showings, live music, astronomy tours and art exhibitions. Best of all, most events are free of charge.
Janna Karel is a tour guide in Las Vegas and a seasoned international solo traveler. Contact her on twitter @jannainprogress.