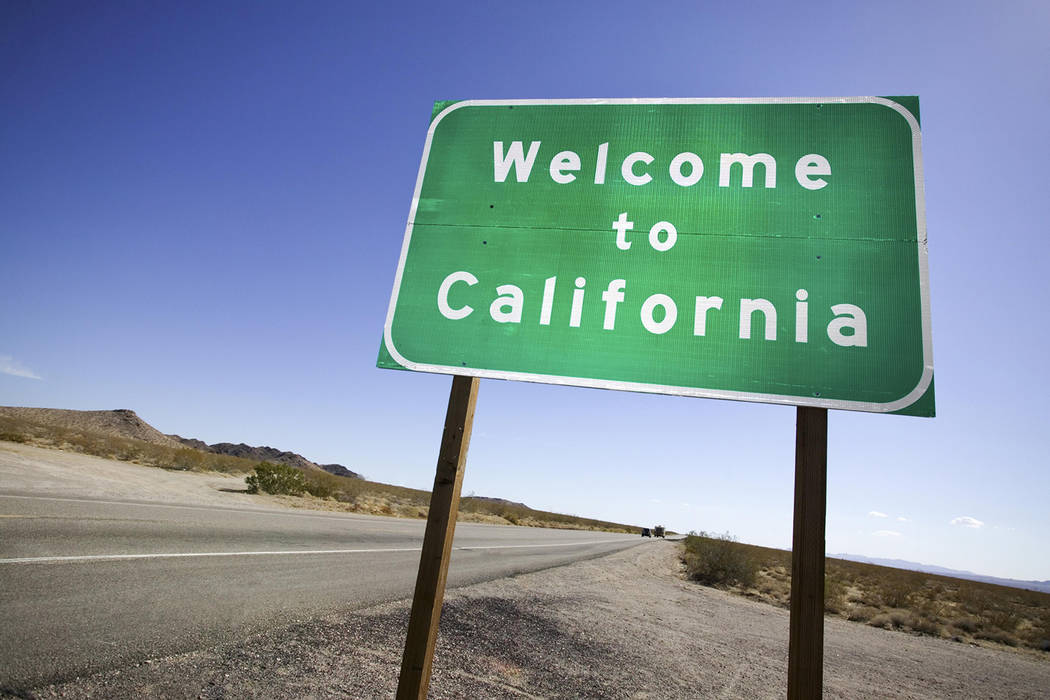 It's no secret that a bulk of Las Vegas tourists come from California, but a recent AAA survey shows most Southern Nevadans have their sights set on the Golden State for spring vacations.
Roughly 58 percent of Southern Nevadans are planning a vacation before June 21, according to AAA's poll of 250 people mostly living in Las Vegas, Henderson and North Las Vegas, with a handful of responses from Moapa Valley, Boulder City and Pahrump.
Of those traveling, 35 percent said they were visiting the San Francisco Bay Area or Southern California. Conversely, about 31 percent of Las Vegas tourists last year came from California, according to the Las Vegas Convention and Visitors Authority.
"Many people are driving during the week, and on the weekends they're spending money on travel," AAA Nevada spokesman Michael Blasky said. "Most people are traveling to visit their family and friends, and so far these higher gasoline prices haven't seemed to dissuade too many people from getting out and enjoying life."
About 55 percent of those traveling said they plan to drive, while 45 percent said they plan to catch a plane. Additionally, 71 percent of those traveling said the primary reason for their trip was to visit family or friends.
Among those planning to stay home this spring, 23 percent said they enjoy Southern Nevada's relatively mild weather during this time of the year, while 21 percent said they would rather save their money and 20 percent said they'd rather wait to travel during summer.
"The best comment I got was, 'Why would I travel when the Golden Knights are going to be in the playoffs the next two months?' " Blasky said.
The spring travel season arrives as gasoline prices continue to soar nationwide. Average Nevada gas prices hit $3 per gallon by the start of April, increased to $3.22 as of Monday and are projected to keep rising through Labor Day weekend.
Primary factors for increased gas prices, Blasky said, include refineries' annual switch from a winter blend of fuel to a costlier summertime mixture. Additionally, the price of oil has risen from about $40 per barrel during most of 2017 to nearly $70 per barrel Monday.
"Travel demand on the West Coast has been growing, especially in California and Nevada," Blasky said. "That means more people are driving to work and for fun, and summer travel demand will force prices at the pump even higher."
Contact Art Marroquin at amarroquin@reviewjournal.com or 702-383-0336. Find @AMarroquin_LV on Twitter.