Can you have a fun staycation in North Las Vegas?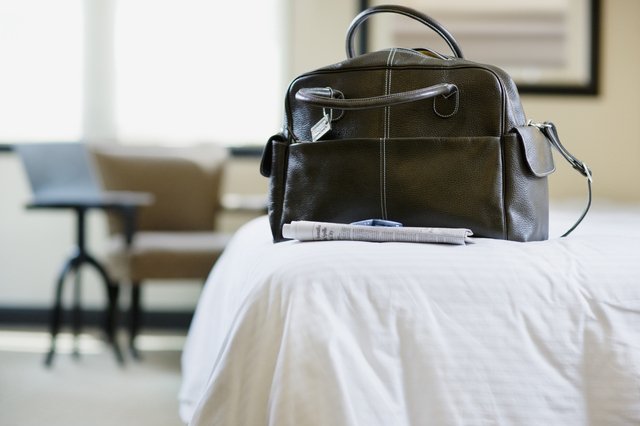 Las Vegas, one of the most popular vacation destinations worldwide, is also one of the top places for staycations, according to a ranking by WalletHub, with North Las Vegas almost last on the same list.
The list, which included the 100 most populated U.S. cities, ranked Las Vegas as the 10th best spot to take a staycation. In the same list, Henderson came in 46th place and North Las Vegas fell toward the bottom of the list in the 93rd spot.
Above North Las Vegas was Newark, N.J., Bakersfield, Calif. and Oakland, Calif. The top honor went to Orlando, Fla.
The ranking took into account the amount of recreation activities (golf courses, tennis courts, parks, bike lanes and shopping centers), food and entertainment (movies, bowling, nightlife, museums, zoos and affordable, high-rated restaurants) and rest and relaxation (swimming pools, maid service, spas, salons and weather).
Considering the layout of the valley, both Henderson and North Las Vegas residents can both enjoy a staycation in Las Vegas, but within their own (technical) borders, it's a bit more difficult.
North Las Vegas offers a few things in WalletHub's criteria that can be taken into consideration for a hyper-local staycation, with or without the family, but not many:
– The Cannery Casino (which offers some more interesting room packages).
– Golfing at the Aliante Golf Club.
– Movies at the Galaxy Luxury+ Theater. You'll be spending a bit more money than your regular movie night, but many say it's worth it with their big, comfy chairs and food and alcohol selections.
– Private helicopter tours over Las Vegas, Red Rock and the Grand Canyon.
– The planetarium at College of Southern Nevada.
– FLIPnOUT Fun Centers, which is basically a giant room of trampolines.
– This one's a cheat, but it's technically in Clark County: The Gilcrease Nature Sanctuary, complete with different kinds of birds, tortoises, rabbits, llamas, miniature horses and a mule deer named "Bambi."
If that's not good enough, you can always sneak a few miles south for a full-blown resort staycation on the Strip.
Contact Kristen DeSilva at 702-477-3895 or kdesilva@reviewjournal.com. Find her on Twitter: @kristendesilva