Cool down with a weekend getaway in Mendocino, California
Updated June 23, 2017 - 10:03 am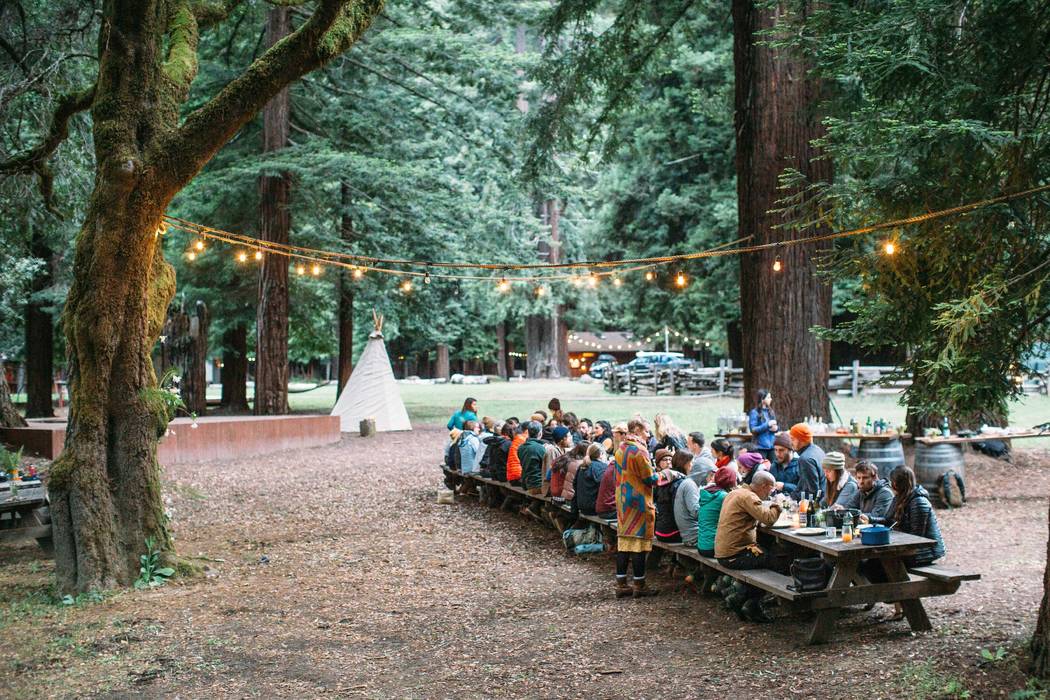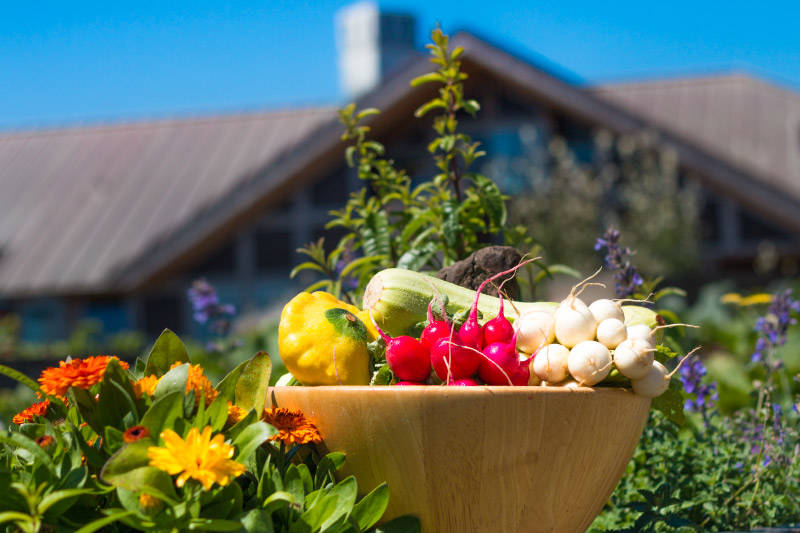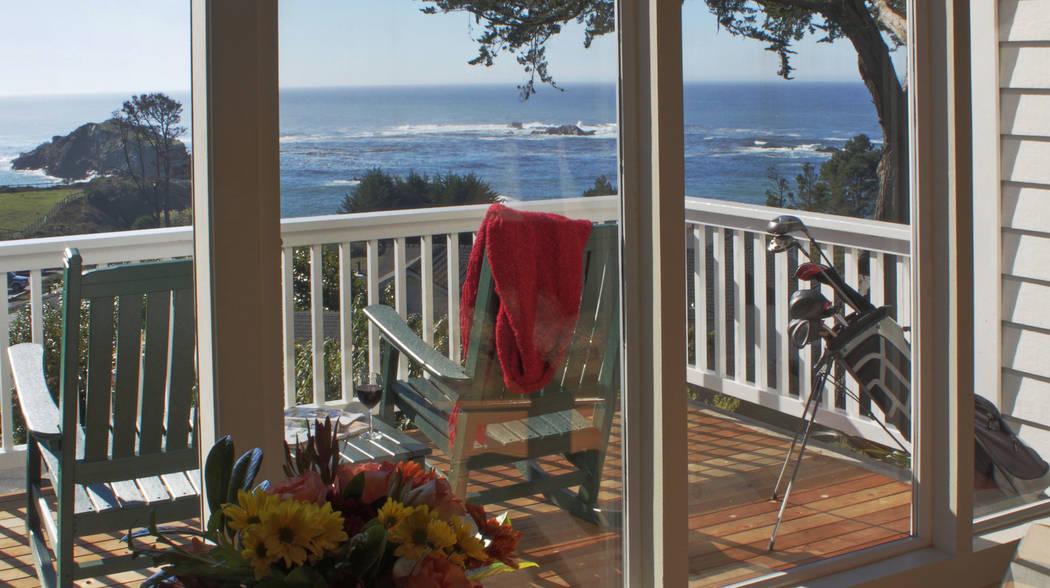 Imagine you're on a rustic Victorian-style porch, swaying back and forth in an old rocking chair, a glass of locally produced pinot noir in hand. You hear the waves swish as they hit the rocky beach in front of you.
Your plans might include taking a walk among redwoods, spotting animals while on a train ride or eating locally-grown vegetables near the garden where they were picked.
This idyllic getaway is in Mendocino County in northern California. And if such a setting isn't convincing enough, consider the average summer high temperatures in this region reach just 60 to 70 degrees, compared with the triple digits Las Vegans can expect through the summer in the desert.
Here a few places to consider visiting:
Lula Cellars
From award winning pinot noirs to the summer's "porch wine" rosato, this winery is not only located in Mendocino County, it's made here, where the wine grapes grow in Anderson Valley.
Just 2,800 cases of Lula wines are produced a year, and winery guests can buy bottles for about $20 to $50. The tasting fee is $5, although that can be waived when purchasing a bottle of wine. lulacellars.com
Little River Inn
Cozy fireplaces, Pacific Ocean views, personal hot tubs — these are just a few of the amenities that come with the 66 rooms at the family-owned Little River Inn. They suggest you don't even need to leave the premises for fun, as golf, tennis and hiking are all available on the property.
Prices range from $195 to $375 depending on the room style and size. Add the "Perfect Gift for Mom" package — even if Mom isn't staying — for spa treatments, breakfast in bed and room-delivered sparkling wine in an ocean-view room. littleriverinn.com
Brewery Gulch Inn
If you're looking for a more rustic vacation, the Brewery Gulch Inn borders the 50,000 acres of redwoods and wildflowers in the Jackson Demonstration State Forest. Even the interior of the inn, from redwood-trimmed French doors to oak dining tables, speak to this theme.
A new breakfast menu awaits guests and will be available through the summer. If nothing else fancies your culinary liking here, at least try the Millionaire's bacon, an apparent staple of the inn's breakfast dishes. Room prices range from $350 to $495. brewerygulchinn.com
Mendocino Coast Botanical Gardens
Yes, there are rankings even for botanical gardens, and the Mendocino Coast Botanical Gardens lands in fifth place, according to USA Today. Smell the fragrant blossoms of the rhododendrons, or watch for more than 160 bird species.
If you find yourself in the Mendocino area on Aug. 5, stop by the Gardens for a day of art, beer and wine tastings, food and music at Art in the Gardens 2017. Tickets are $20 in advance and $30 at the door. gardenbythesea.org
Skunk Train
Getting onboard a 131-year-old train might sound risky, but what you'll see along this scenic railway is pure Mendocino nature. On this 40-mile railroad, guests can catch a glimpse of deer, blue osprey and even otters along the Noyo River.
You can board on at the Fort Bragg or Willits Depot for $10 for infants, $15 for children and $25 for adults. If your furry companion — dogs only — happens to love train rides, too, bring him or her along for an admission fee of $10. skunktrain.com
Inn at Newport Ranch
If you've ever thought about staying at a coastal cattle ranch, you can do it here. The inn property includes an organic garden for guests to enjoy, and this summer's crops are expected to include this cherry tomatoes, golden squash and strawberries.
With four lodging options along miles of ridge tops and shorelines, prices range from $250 to $1,300. In true cattle ranch fashion, the owners ask guests to leave the heels at home — you'll need boots for this vacation. theinnatnewportranch.com
Camp Navarro
Sometimes roughing it in the woods can mean giving up too much of the things that make us comfortable — not at Camp Navarro, though. This private retreat makes you feel like you're remote without actually being lost in the woods.
It can serve as an event space for many occasions — prices vary, of course — providing lodging, nature trails and cuisine such as wood-fired oven pizza and artisanal coffee. Sleep in a teepee tent to go back to a simpler time, while also staying in the 21st century with provided Wi-Fi. campnavarro.com
A former version of this story incorrectly stated that the Brewery Gulch Inn sits amid the Jackson Demonstration State Forest.
Contact Katelyn Umholtz at 702-383-0279 or kumholtz@reviewjournal.com. Follow @kumholtz on Twitter.
Getting there
By car: An 11-hour drive via Interstate 15 South, California Route 58 West, Interstate 5 North, Interstate 580 West, U.S. Highway 101 North and California Route 128 West. For a more scenic — but three hours longer — route, catch the Pacific Coast Highway north of San Francisco all the way up to Mendocino County.
By air: A 90-minute flight from Las Vegas to Charles M. Schulz-Sonoma County Airport in Santa Rosa, California, (Allegiant Airlines flies nonstop from Las Vegas) and a two-hour drive via rental car.
Inn costs: $195 to $1,300.
Recommended wines: Try Lula Cellars' 2014 Docker Hill Pinot Noir, $50 per bottle, or the 2015 Rosato, $20 per bottle.
Skunk Train stations: Pudding Creek Express in Fort Bragg is open year-round; Wolf Tree Turn in Willits is open from April to June; and Northspur Flyer in Willits is open from July to November.