'Guardians of the Galaxy' cast help open new Disneyland ride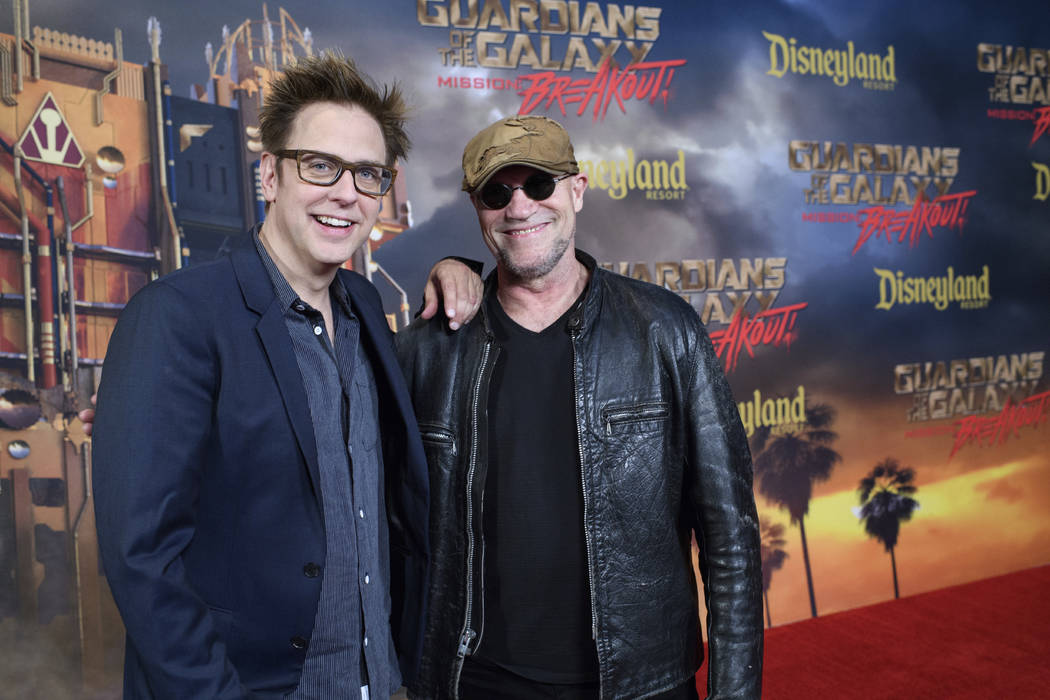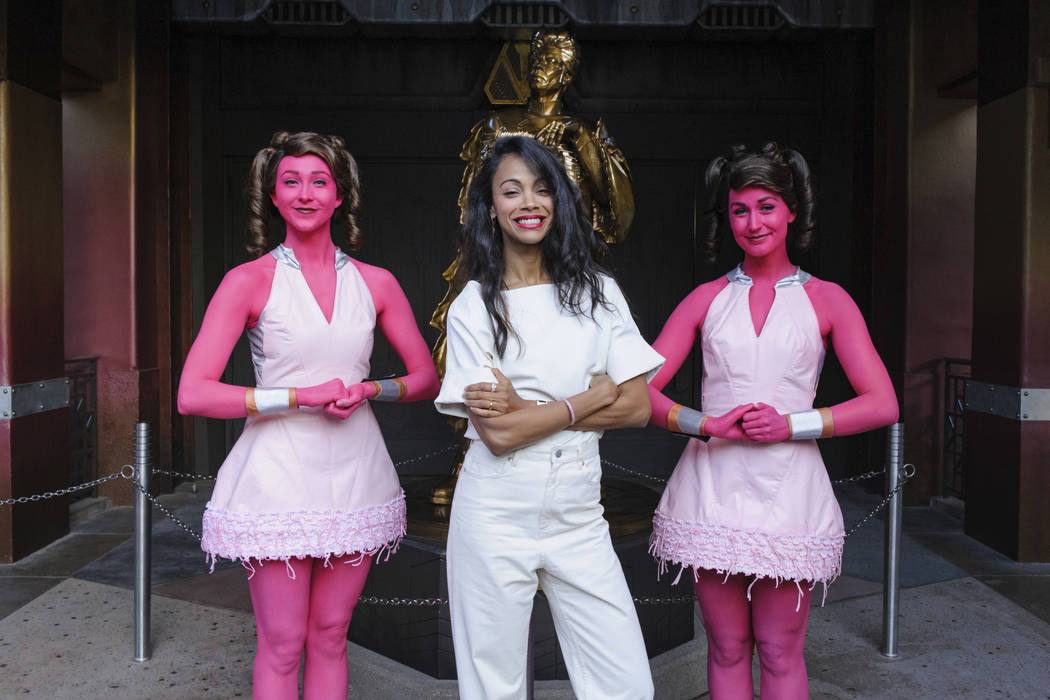 ANAHEIM, Calif. — Stepping inside Disney's latest theme park attraction, Guardians of the Galaxy: Mission BREAKOUT!, is like being thrust into one of blockbuster films' pulsating, action-packed trailers.
Music blares throughout the tower drop ride as guests are treated to a visual feast of images from the "Guardians" universe, as well as cameos by series stars Chris Pratt, Zoe Saldana and others. The motion of the ride, set primarily in a prison tower elevator, depends on which of six songs from the '60s, '70s and early '80s is playing. That variety is what Disney is hoping will keep guests returning multiple times.
The attraction, Disney's first based on its slate of Marvel films, debuted Thursday night for journalists and VIPs at an elaborate grand opening.
The ride at Disney California Adventure Park in Anaheim opens to the public on Saturday.
The attraction offers numerous visual and audio treats, starting with the 8-foot (2-meter) gilded statue of Benicio Del Toro's flamboyantly-dressed character, The Collector, which greets visitors when they walk in.
Del Toro called the statue, which he saw for the first time inside the attraction Thursday, surreal. "Actually I look pretty cool in that statue," he said. "The whole thing and then the ride, it's a blast."
Saldana, Del Toro, Michael Rooker and "Guardians" director James Gunn were among the celebrities attending Thursday's opening.
The attraction is housed in a 183-foot (55-meter) tower that's been transformed into a prison where Guardians characters are held by The Collector. Riders are told they are part of a VIP group touring The Collector's latest acquisition, the Guardians, before being enlisted in a plot to help the heroes escape.
In keeping with the film, music and irreverent humor are frequently used throughout the ride.
The ride's action is centered in an elevator that ascends and drops through the tower during the rescue mission. The elevator's movements change depending on which song is playing. On one ride guests might get an experience tailored to Elvis Presley's "Burning Love" while others will have the elevator controlled by the rhythms of a hit from The Jackson 5 or Pat Benatar. The media preview was set to Benatar's "Hit Me With Your Best Shot."
The ride was developed with Gunn's assistance. Through two "Guardians" films, he's transformed the characters from little-known denizens in Marvel's universe into household names. Gunn directed scenes with Pratt and other characters during shooting of "Guardians of the Galaxy Vol. 2," which has earned more than $300 million in its first three weeks in theaters.
Gunn said working on the ride was radically different from filming a movie. "Everything is a little bit bigger, everything is a little be more grand than it is in the movies and the actors reflect that and so that was a lot of fun for me because it was creating a lot of the kabuki theater version of the Guardians which was really cool."
The ride is housed in a redesigned drop tower structure that once housed the Twilight Zone Tower of Terror attraction.
Part of the makeover included adding Del Toro's Collector character and other Easter Eggs from the films. Rocket, a lethal wise-cracking raccoon-like creature voiced in the films and ride by Bradley Cooper, is brought to life through animatronics.
The ride is Disney's major addition to its West Coast theme parks. Walt Disney World's Animal Kingdom in Lake Buena Vista, Florida, is opening a 12-acre attraction, Pandora — The World of Avatar, this summer.
Saldana also experienced the Pandora attraction this week. "I know that for me I was very thrilled by it, because even though I was part of this movie, I didn't get to experience it like that," she said. "We got to imagine it but we never got to walk in it."
Saldana said she was grateful to Gunn and Disney for immortalizing her and the rest of the Guardians cast with the new ride.
Disney isn't done transforming its films into interactive theme park experiences. It's scheduled to open two new "Star Wars" parks at Disneyland in California and Walt Disney World in Florida in 2019.