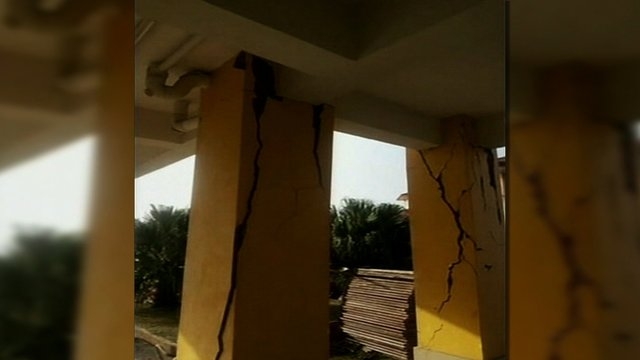 Police in Malaysia arrested a foreign woman Tuesday who is believed to have been part of a group of tourists who stripped naked at the summit of Mount Kinabalu, according to Bernama, Malaysia's official news agency.
The mountain was shaken by an earthquake Friday in which 16 people were killed.
The indigenous people of Sabah believe the tourists' behavior on May 30, deemed disrespectful of local culture, angered the spirit of the mountain and was the reason for the earthquake, Bernama reported.
The woman's name and nationality have not been released.
She was arrested by police at Tawau Airport, in the eastern Malaysian state of Sabah, where she was about to leave for Kuala Lumpur, Bernama reported.
Police have not said exactly why the woman was detained.
CNN attempted to reach the Malaysian Foreign Ministry and Sabah's deputy chief minister Tuesday for comment, without success.
Among those killed Friday were several students and at least one teacher from a primary school in Singapore who were on a trip to Mount Kinabalu when the magnitude-6.0 quake struck.
Many made it out alive — including 167 climbers helped to safety by mountain guides, Malaysia's fire and rescue department said Sunday.
The UNESCO-listed Mount Kinabalu National Park — including the namesake peak, which rises to 13,435 feet above sea level — is a geographic jewel in Malaysian Borneo.
It's so popular that visitors have to book two to three months in advance to secure one of 196 daily allocated hiking permits.